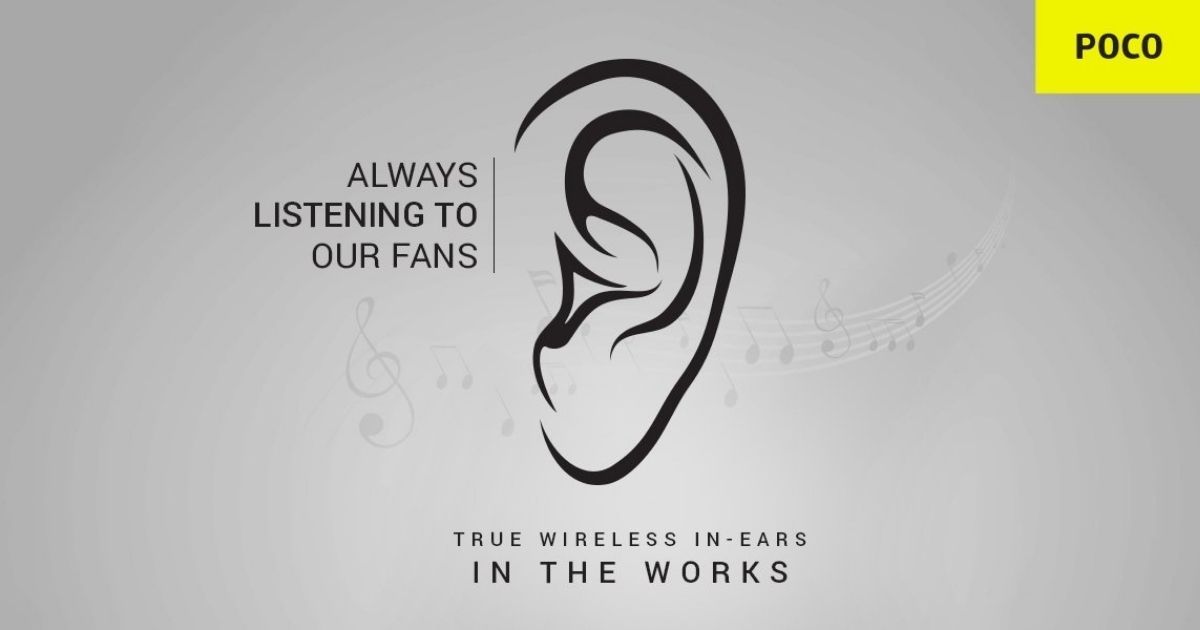 POCO officially revealed its plan to foray into the audio segment with the TWS back in March 2020. POCO chose to name its first TWS product as POCO Pop Buds based on a Twitter poll in May last year. But since then, we didn't hear about the Pop Buds until a recent episode of POCOAMA. Various users asked POCO India about their plans to release audio products including TWS. In response to these queries, POCO India, Country Director, Mr. Anuj Sharma said that the company plans to release POCO Pop Buds, but no, these aren't coming anytime soon.
POCO India is still working on POCO Pop Buds!
Mr. Sharma revealed that the company tested two different variants last year, but decided not to get ahead with those. Additionally, he confirmed that the company has not given up on the plan, and is now testing the third variant. He also talked about the challenges in developing the product such as weather, ear type, fit, and more. Take a look at what Mr. Sharma said in the AMA session.
Yes, the Pop Buds are still being worked on. We've gone through two different versions already. Right now, we are testing the third variant. And, when I say variant it's basically changing drivers, changing the entire shape of the TWS, looking at the sound signature, how well the fit is, especially with Indian ears. We also need to factor in heat, cold, and weather.
POCO Pop Buds won't be released anytime soon!
Mr. Sharma said that the company is still working on the product, so users should not expect the company to release POCO Pop Buds anytime soon.
There is still work in progress. So, we are not getting Pop Buds anytime soon, this will take a little more time. Once, we decide on the product we want, and if we like the sound signature and everything else, then go into the certification part of it.
Similar to POCO smartphones, we can expect the POCO Pop Buds to carry an affordable price tag whenever it hits market. What are your expectations from the upcoming POCO Pop Buds? Do let us know in the comments below.