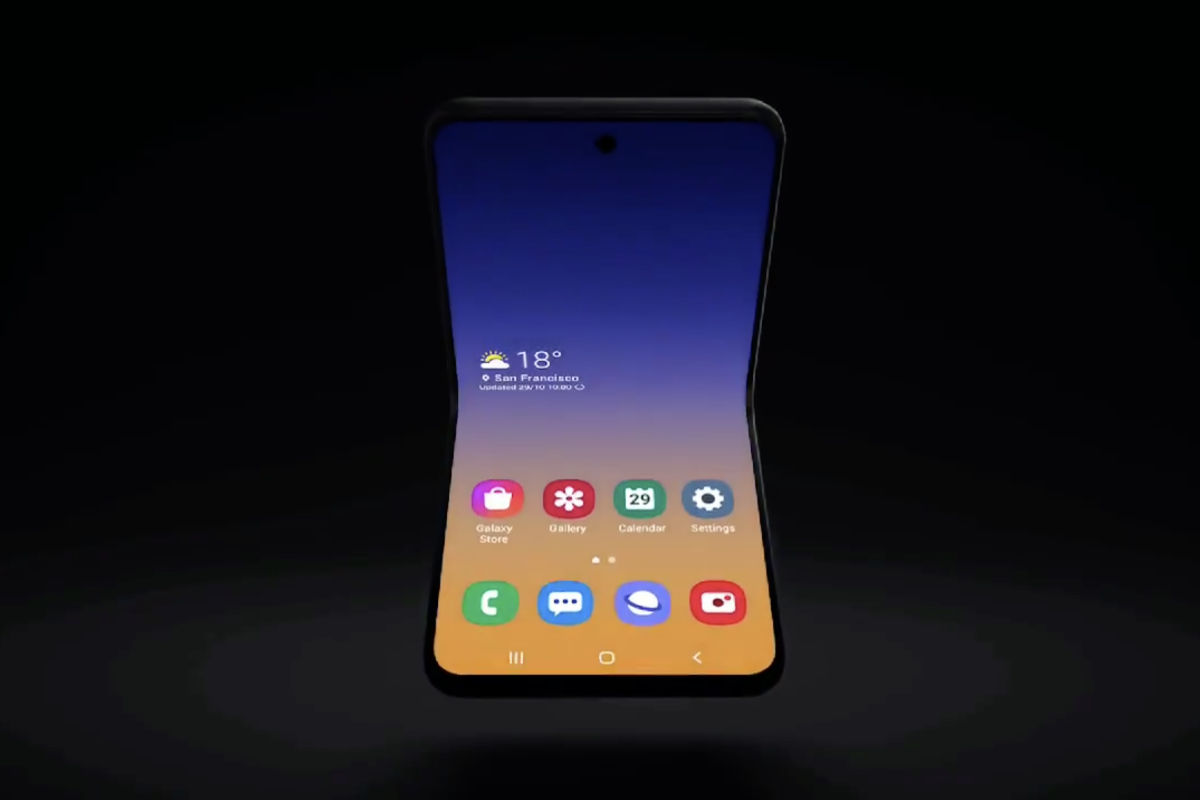 Is Samsung on the verge of launching a budget foldable smartphone? That's been the question on everyone's minds following a Sammobile report from August 20. In that report Sammobile claimed that they have been informed about the possibility of Samsung coming up with a new foldable smartphone as early as next month. The report added that this phone bears the model number SM-F415F. A few hours later, we have come across a Wi-Fi Alliance certification document that bears the same model number — indicating that this handset is indeed real and that it is on the path to being made official in the next few days.
Take a look at the Wi-Fi certification document below.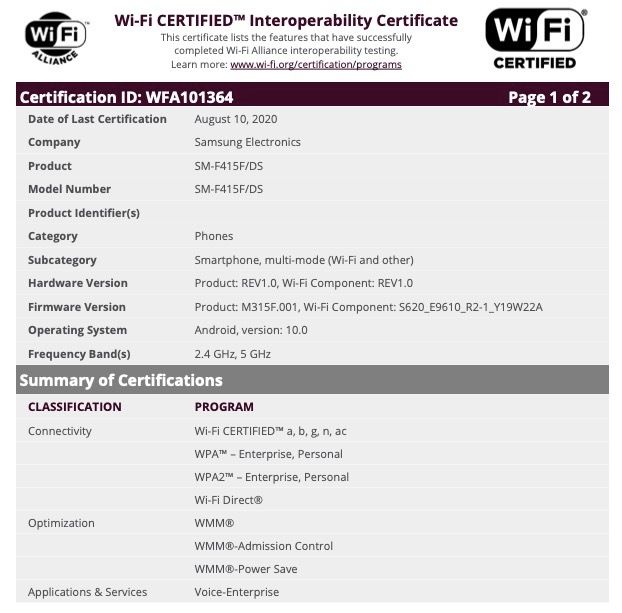 While Samsung coming up with a foldable smartphone might not come as a surprise to anyone, what made the SM-F415 special was the possibility that it will be positioned as a 'budget' foldable device. If true, this will be the first budget foldable Android smartphone from the company. All existing foldable smartphones are priced well above the USD 1000 mark which limits them to the top-end segment. The SM-F415, therefore, will be the first one to be categorized as a budget device, if we are to believe the Sammobile report.
Note that at this point in time, it is too early to comment if the SM-F415 is a budget device and we only have the Sammobile report that makes this claim. What is also notable from the model number is the fact that the 'F' in the model number clearly indicates that this device will be part of the Galaxy Z lineup and therefore, would feature a clamshell design. Previously, the company has used the model numbers SM-F900, SM-F700, and SM-F916 for the Galaxy Fold, Galaxy Z Flip, and Galaxy Z Fold 2 respectively.
The rest of the specifications of this device continue to remain under wraps. We have been told, however, that it could come in 64G and 128GB variants and three color options: black, green, and blue. If this indeed happens to be a budget device, there is a likelihood that we could see the company use a Snapdragon 7XX series chipset on the SM-F415. There is also a possibility that they could price the phone around the $600 – $700 mark.