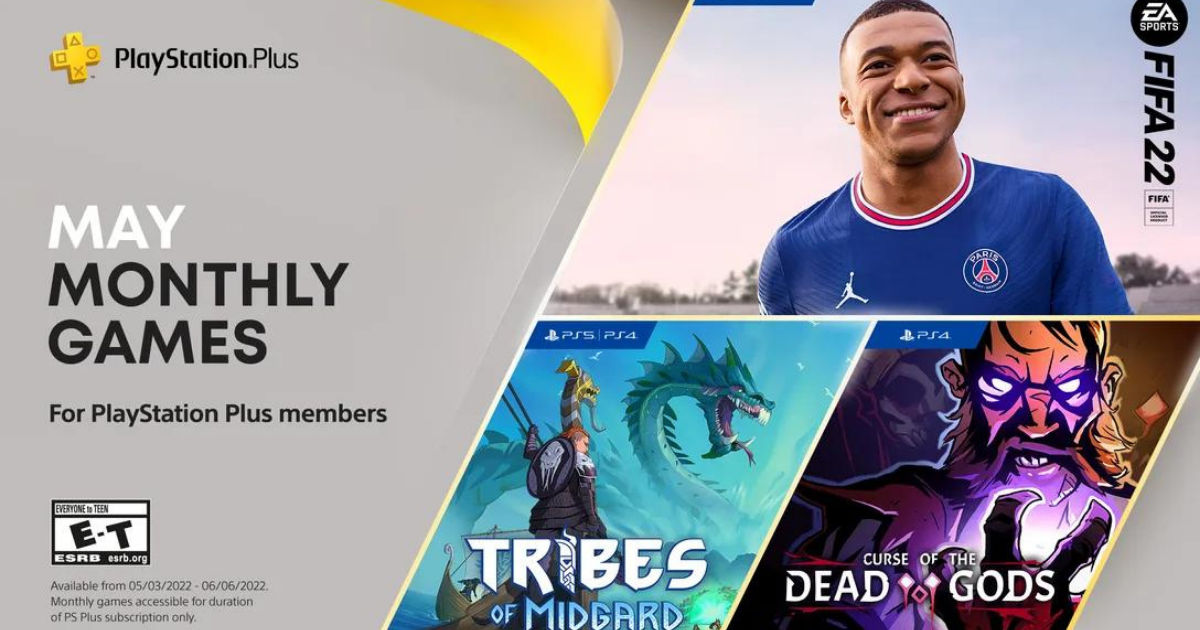 PlayStation has officially confirmed the free game offerings for May 2022 and it looks like PS Plus subscribers are in for a pretty solid treat. The lineup includes FIFA 22, Tribes of Midgard, and Curse of the Dead Gods.
While typically PS Plus free games lineup has included 2 PS4 games and one PS5 game, this time around, it's a little bit different. All 3 games are playable on the PS4 and two of them, FIFA 22 and Tribes of Midgard, come with their PS5 versions as well.
All of these games can be downloaded from Tuesday, May 3. Along with these games, PS Plus subscribers will also get access to a bonus FIFA 22 FUT Pack exclusive to PlayStation Plus. Right now, players can download Hood: Outlaws and Legends, SpongeBob SquarePants: Battle for Bikini Bottom – Rehydrated, and Slay the Spire.
Also Read: Sony PlayStation Plus India Pricing Officially Confirmed: Basic Tier Starts at Rs 499 for 3 Months
PS Plus Free Games Lineup for May Available from May 3, Tuesday
FIFA 22 is one of the most popular games in the world and requires absolutely no introduction. For players who already own the game on either console, they can still claim the PS Plus title. This is a pretty cool free PS5 upgrade for players who might already own the game on their PS4. PS Plus subscribers will also get a new Ultimate Team pack including 11 players rated 82 or above as well as an Icon Moments Loan Player Pick.
Tribes of Midgard is one of the most popular action RPGs of today and offers immense value to players. Developed by Norsfell Games and published by Gearbox, Tribes of Midgard combines elements of survival, roguelike, and standard action RPG to deliver quite an expansive experience.
Curse of the Dead Gods is a charming roguelike that pits players against ruthless enemies in an infinite labyrinth of bottomless pits. The game features intense combat and an extremely diverse arsenal of weapons to keep things interesting.
Persona 5 will be leaving the PS Plus Collection on May 11, so now might be a great time to add the game to your library before it leaves the platform permanently.