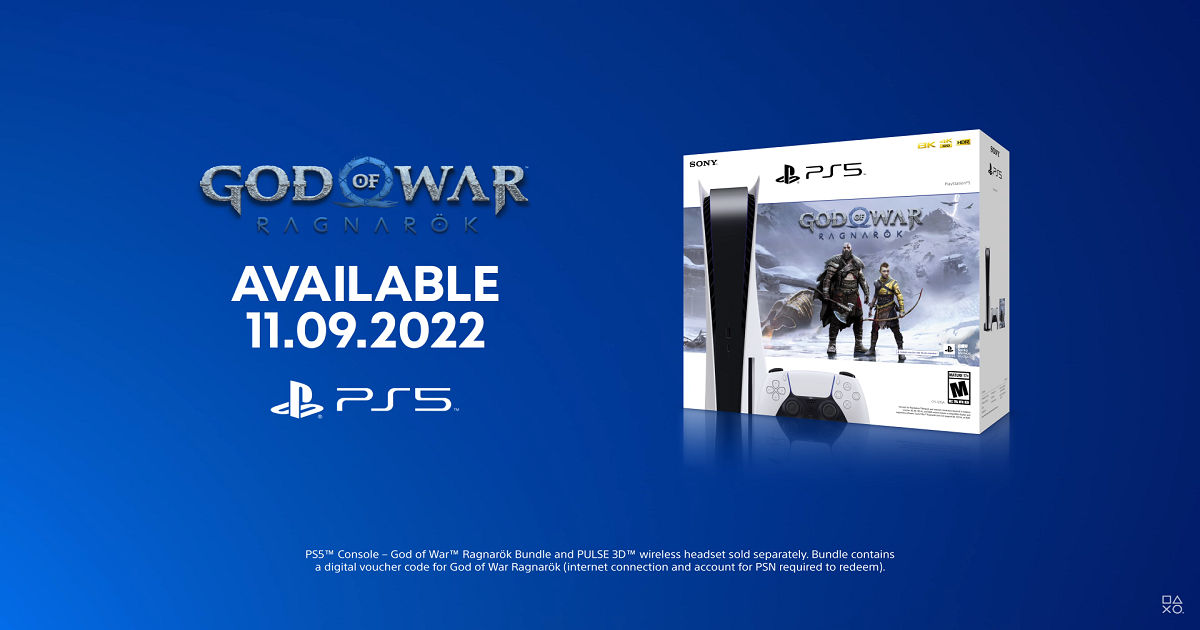 Sony has just announced the newest PlayStation 5 bundle, the God of War Ragnarok bundle, which launches alongside the game on November 9, 2022. As one of this year's biggest releases and possibly the biggest console exclusive for PlayStation, it makes complete sense for SIE to be bundling it with their new console.
The game is one of the year's most highly-anticipated titles and given that Sony is expecting to ship more consoles over the next year or so, a God of War Ragnarok bundle seems like a smart decision. Sony has bundled the console with other major exclusives, including Horizon Forbidden West and Gran Turismo 7.
The bundle will eventually also makes its way to India and will likely be available with all major retailers such as Amazon, Flipkart, ShopatSC, and more.
Also Read: 5 Reasons Why You Should be Excited for God of War Ragnarok
PS5 God of War Ragnarok Bundle Confirmed to Launch on November 9
Immerse yourself with 4K visuals, 3D Audio, haptic feedback, and more when you play #GodofWarRagnarök on PS5.

The PS5 Console – God of War Ragnarök Bundle releases alongside the game on November 9: https://t.co/o2AI7tZXys pic.twitter.com/EV7L9hE6ng

— PlayStation (@PlayStation) October 13, 2022
Typically, PS5 bundles such as these arrive a tad bit later in India, usually a month or two removed from the actual launch. This is the perfect bundle for those looking to get a new Sony console just to play the highly-anticipated follow-up to 2018's God of War.
The pricing for the console in India is still unclear but, in the past, the Digital Edition PS5 Horizon Forbidden West Bundle cost Rs 43,990 while the optical disc edition cost Rs 53,990. There is a chance that this bundle could cost a tad bit higher as the Horizon Forbidden West bundle was released months after the game's launch.
The God of War Ragnarok bundle will include the console itself and a physical copy of the game (for the disc edition) while the Digital Edition will include a code for the game on the PlayStation Store. The game comes out on November 9, 2022, and will be available on both the last-gen PlayStation 4 and the current-gen PS5.