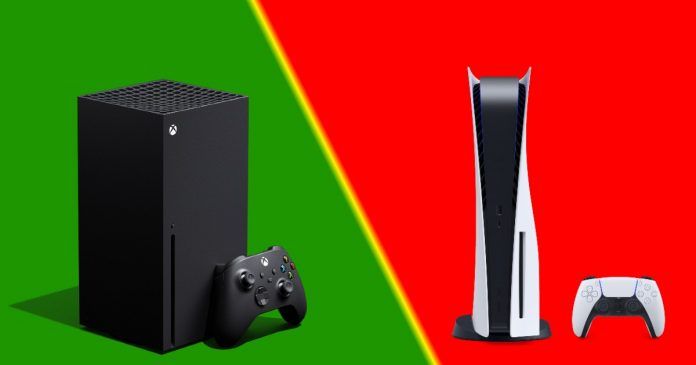 PlayStation 5 and Xbox Series X both the gaming consoles are one of the most anticipated next-gen gaming consoles of 2020 and finally, both the powerful machines are up for grabs in the global market. Ever since the launch of both the consoles there is confusion about the PS5 HDMI 2.1 cable and the bandwidth. To figure this out popular tech reviewer HDTVTest Vincent Teoh tested the console with LG 48-inch CX TV and find out that Sony PS5 HDMI 2.1 bandwidth is capped at 32Gbps. Here's a closer look at the test.
"The PS5 supports the HDMI 2.1 specification. HDMI 2.1 supports 4K 120Hz, but HDMI 2.1-compatible 4K TVs have not yet fully penetrated the market," reads Sony's official statement.
PS5 Vs Xbox Series X: HDMI 2.1 Bandwidth
According to Teoh, he used the LG 48-inch CX TV and during the test he concludes that the Xbox Series X is capable of delivering an output bandwidth of up to 40GB per second via HDMI 2.1. The Sony PlayStation 5 on the other hand, is restricted to deliver a bandwidth of 32GB per second. As per the report, this clearly means if a user is playing a game at 120Hz refresh rate then the console will automatically switch to 4:2:2 chroma subsampling. However, the Xbox Series X is capable of sticking to 4:4:4 format.
The reason behind the shortcoming of PS5 HDMI 2.1 is still unknown, it might be a hardware or a software issue. If it's software limitation then we can expect that the company will soon resolve this issue with a software update. Notably, this issue only occurs when users are playing a game which supports 120FPS mode. Currently, there are only three games which come with 120FPS support on PS5 including Call of Duty: Black Ops Cold War, Dirt 5, and Devil May Cry 5 Special Edition.
Let's see when Sony is going to resolve this issue and PS5 will also run 120FPS games in 4:4:4 format. If you more understanding we have embedded HDTVTest Vincent Teoh here.
Thanks for reading till the end of this article. For more such informative and exclusive tech content, like our Facebook page