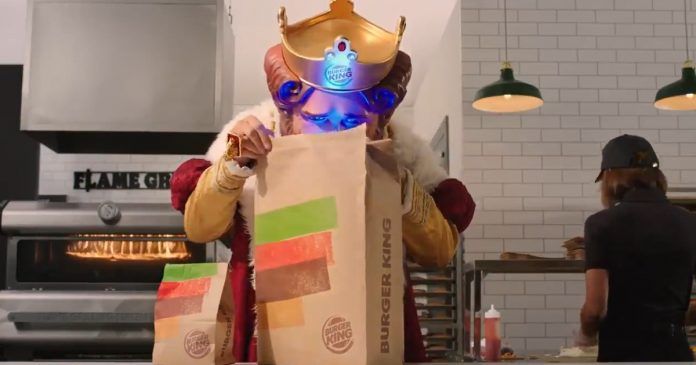 PlayStation has retweeted a post shared by Burger King teasing an announcement with PlayStation which is scheduled for October 15th. The teaser video shared by Burger King features a system on music which might be the start-up sound for the PS5. Burger King shared this video on its official twitter handle that shows the Burger King opening a big bag. 
do Whopper sandwiches normally do this? pic.twitter.com/lQhvIEZ2fG

— Burger King (@BurgerKing) October 12, 2020
While opening the bag a blue light is shining on his big mascot face and with the light, you can hear a sound. The same sound was also featured in the PlayStation 5 reveal event and it might be the same sound we are going to hear when we will turn on the next-generation gaming console. At the end of the video, he just took the bag away and 10/15 date reveal on the screen. 
This could be a teaser for Sneak King 2 which is going to be launch for PS5. This could also be a contest conducted by Burger King is in which it is offering a chance to its patrons to win a brand new PlayStation 5 on purchase their purchase. It's 2020 and anything is possible this year, we have already been through a lot this year, so we can expect this as well.
Meanwhile, Taco Bell is also running a promotional offer that allows XBOX Series X fans to win the console just by purchasing a medium or large drink. Sony PlayStation 5 and PlayStation 5 Digital edition are all set to launch on November 12th at USD 499 and USD 599 respectively. So far we haven't seen the UI of the console, but the company claims that the PS5 UI is much better than the predecessor. The company is going to soon reveal the UI of the next-gen gaming console, let's see what we are going to get with the upcoming PS5.