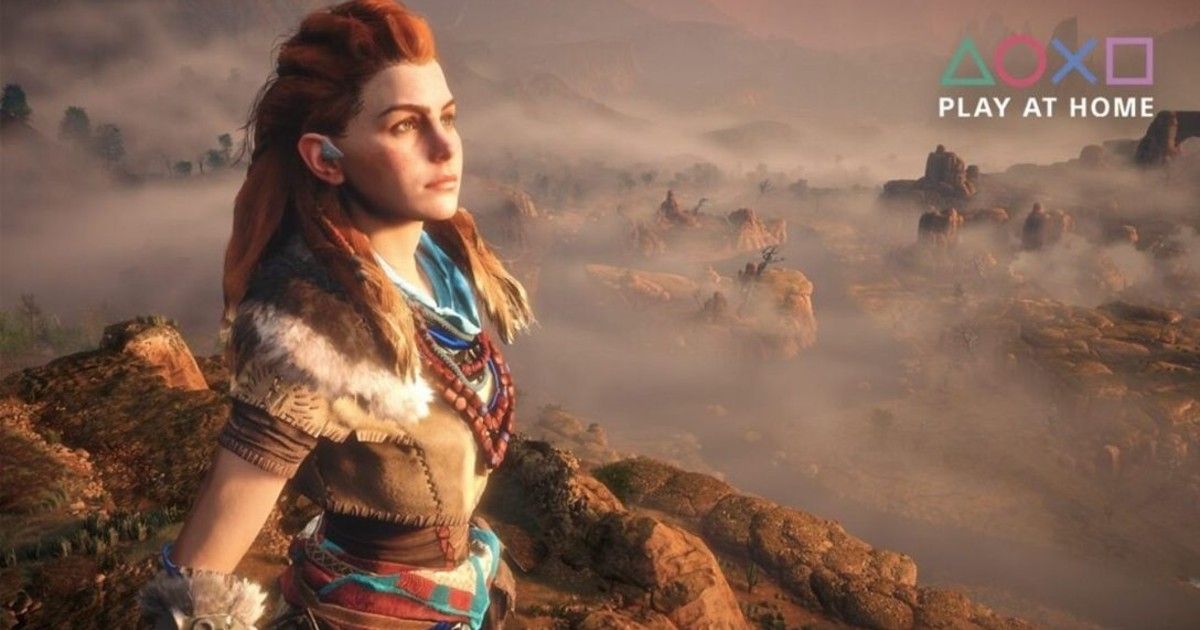 Console gamers who have a PlayStation 4 or 5 have something to look forward to this month. Horizon Zero Dawn (Complete Edition) is now available for free for both PlayStation 4 and PlayStation 5 users. Sony confirmed the same through a blog post yesterday, making the critically acclaimed title completely free for most of its users. To be clear, you don't need to subscribe to PlayStation Plus to get this game for free. It's literally available to all PlayStation 4 and PlayStation 5 owners. The game will be available for download till May 14, around 8.30am IST.
Further, the Complete Edition of Horizon Zero Dawn includes certain additions that you can't get in other versions. The game will have The Frozen Wilds expansion for the game, and some in-game items and cosmetics, like the Carja Storm Ranger outfit. You can also get the Banuk Trailblazer Outfit, Banuk Culling Bow, Carja Mighty Bow, Banuk Traveller Pack, Carja Trader Pack and Nora Keeper Pack. Lastly, you can get a digital art book called The Art of Horizon Zero Dawn with the game.
At this point, you're probably wondering why we're talking about a 2017 game when everyone is focused on newer generation consoles. That's because a sequel to the game, called Horizon Forbidden West, is expected to be launched in 2021. Downloading Horizon Zero Dawn right now would be a good way to stay in the know about the title itself.
Horizon Zero Dawn is set in a post-apocalyptic world, where you play a character called Aloy, a hunter who is part of a hunter-gatherer tribe — one of the remnants of mankind. You have to fight against machines that now rule the world. If you have The Frozen Wilds expansion, the character will also travel to a whole new map to fight more robots. 
Zero Dawn has also ranked amongst Polygon's top 50 games in 2017 and has received other accolades as well. Its next version — Horizon Forbidden West — is expected to be priced at the Rs. 4,999 mark, putting it amongst the most expensive games on gaming consoles.
Thanks for reading till the end of this article. For more such informative and exclusive tech content, like our Facebook page