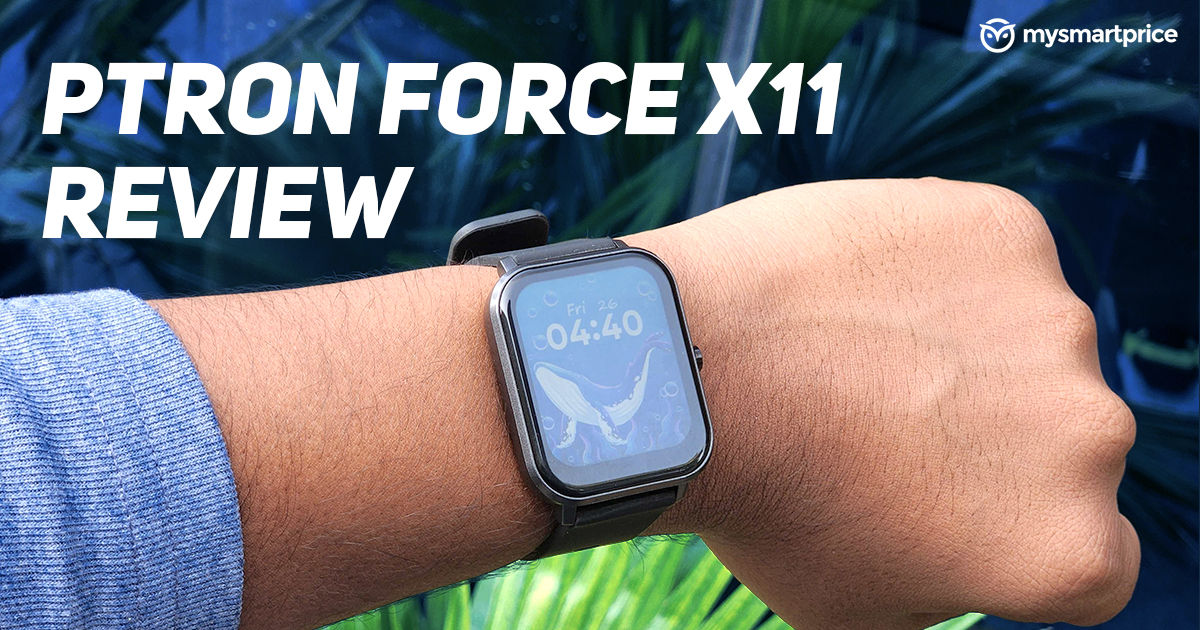 Ptron Force X11 is a budget smartwatch priced under Rs 3,000, and it comes with many features, but its key highlight is Bluetooth calling. This feature was earlier limited to premium smartwatches only, but with the due course of time, it has become available in budget smartwatches as well. The last time we recall seeing Bluetooth calling in a smartwatch at this price was in the Noise Colorfit Pro 4 Max (Review), which cost Rs 4,500.
What Is Good?
Bluetooth calling
Large display
Metal frame
Decent battery life
Smooth UI
What Is Bad?
Display lacks vibrancy
Health tracking is slow and not accurate
Basic app support
Raise to wake doesn't work properly
Other features in the Force X11 smartwatch include a large 1.7-inch display, a SpO2 sensor, a BP monitor, IP68 dust and water resistance, and much more. Going by the on-paper specs, the Ptron Force X11 looks promising. But is the Bluetooth calling feature at an affordable price enough to lure buyers into purchasing this smartwatch? Find that out in our review.
Ptron Force X11 Review: Design, fit and build quality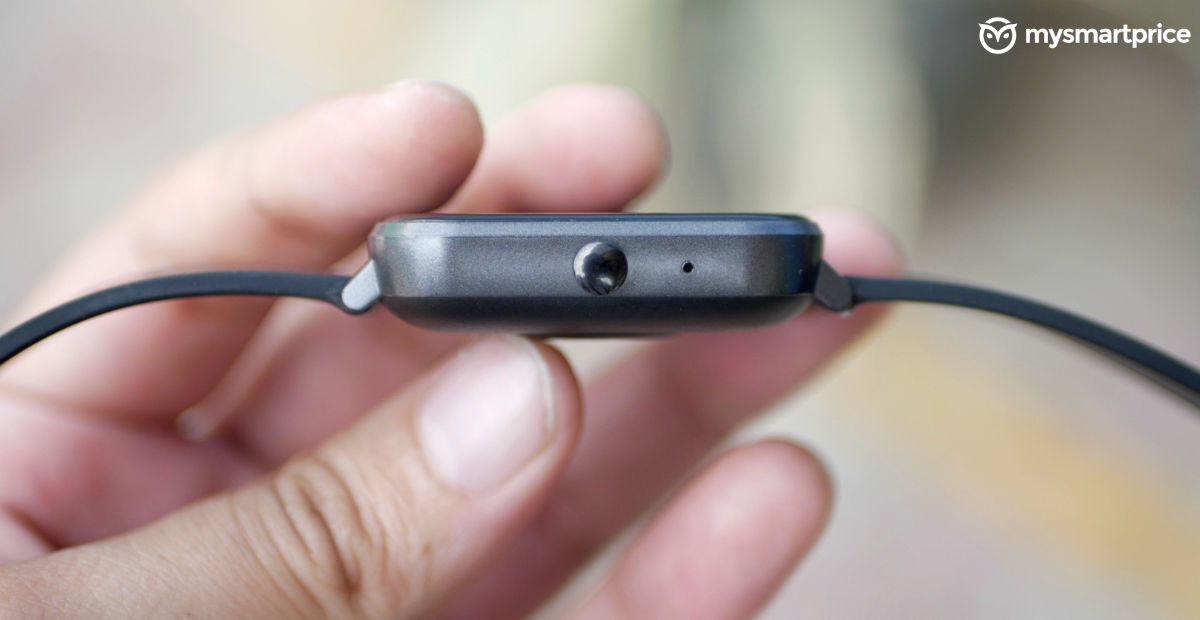 The Ptron Force X11 is a generic-looking smartwatch with a simple design that reminds us of an Amazfit Bip series watch such as the Bip U or Bip U Pro. It has a rectangular dial with thin bezels around the display, but they eventually get thicker on the chin. The Ptron Force X11 smartwatch appears to be durable as it has a metal case. The right side of the case houses a physical button that helps in either navigating across the UI or locking the screen.
Attached to the top and bottom of the watch are the two silicone straps, which are of average quality and can be replaced with any 20mm straps. The length of the strap is suited to slimmer wrists, so it might be comfortable for you if you have big hands.
The smartwatch is available in three colours – Blue, Black and Pink. We received the Black variant that has a matching case. If you like vibrant smartwatches, then we recommend you check out the Blue and Pink option.
The rear of the watch houses a trio of a PPG heart rate sensor, blood oxygen level sensors, and magnetic charging pins. The rear also has a speaker grille and a mic on the right of the frame for calling.
The Force X11 is lightweight, weighing just 37 grams and feels comfortable to wear for hours at a stretch and even while sleeping with it.
It boasts IP68 water certification, so you can swim with it and even take it to a beach without issues.
Ptron Force X11 Review: Display and watch faces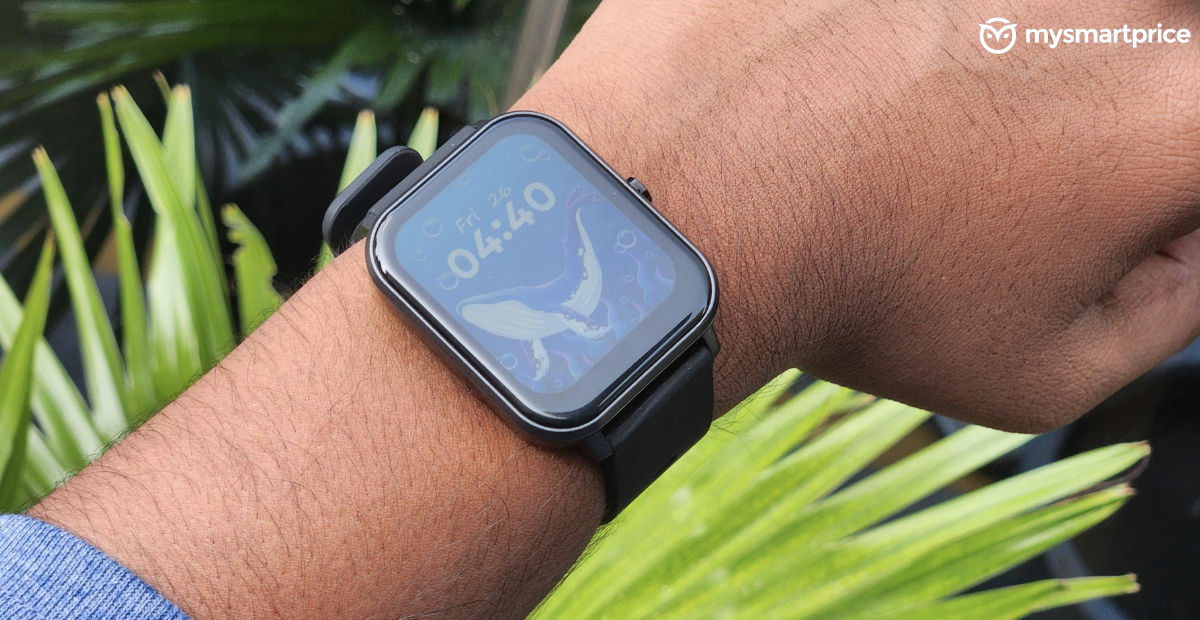 The Ptron Force X11 has a large 1.7-inch display. Because it's a TFT LCD panel, the colours weren't all that vibrant and appeared to be faded. However, the blacks are deep.
The display is clear enough thanks to its resolution of 240 x 280 pixels. Ptron has made complete use of its big display by employing large font sizes that are aligned perfectly with the icons. We must say, Good job Ptron!
The UI is smooth and hardly stutters, which is respectable at this price segment. The display is nice and responsive, and apps open as soon as you touch their icons. However, the Ptron Force X11 lacks a very basic thing for smartwatches, and that is the Raise to Wake feature. Even though the company mentioned it in the specs sheet, we couldn't find that in the smartphone menu or in its app. This can be annoying because you'll have to press the power button every time you wish to check the time.
Ptron hasn't mentioned the peak brightness of its Force X11 smartwatch, but it was legible under direct sunlight. Another basic feature that this watch misses out on is the lack of an ambient sensor, so you'll have to choose between five levels of brightness in the settings manually.
By default, the Ptron Force X11 packs a total of five built-in watch faces. To dig more watch faces, you will have to download the Da Fit app. The app has a huge collection of watch faces, but you can also set your custom picture as the Force X11's wallpaper.
Ptron Force X11 Review: Battery life and charging time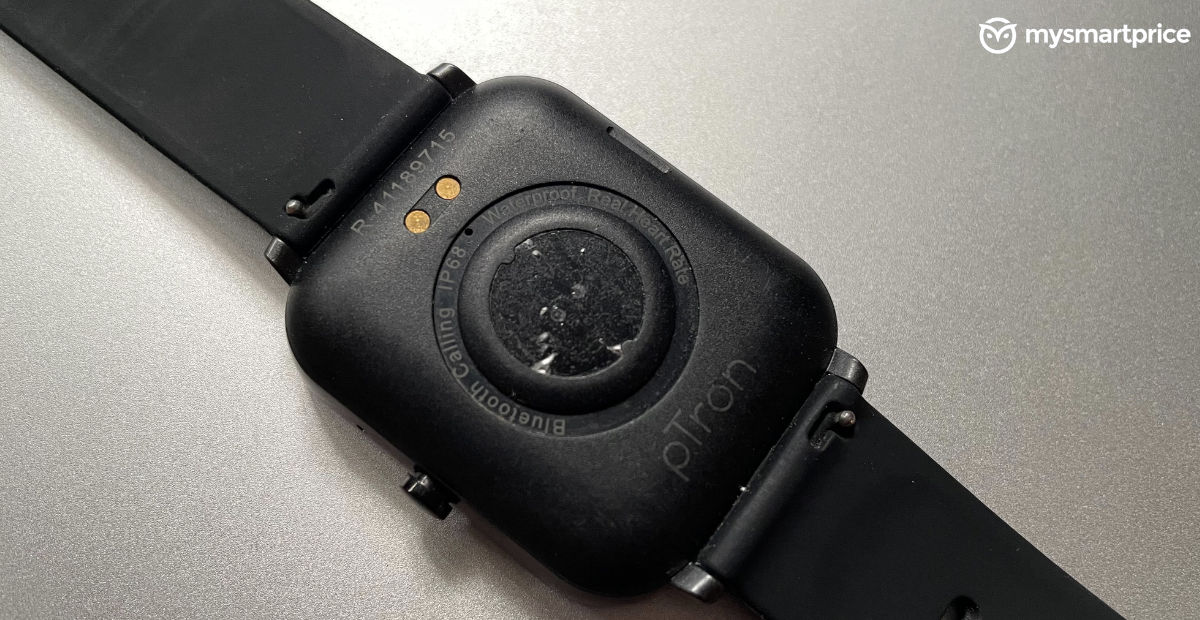 The Ptron Force X11 smartwatch packs a 250mAh lithium polymer battery that is claimed to last seven days by the company. In our testing, it took three hours to reach from 0 to 100% via a dual-pin magnetic charging cable. The magnetic strength of the charging pin is not so strong and keeps moving from its place. The charging time is long, considering we have used other smartwatches under Rs 3,000 with larger battery capacity, and the maximum time they have taken is two hours.
The watch lasted six days with rare use of Bluetooth calling and brightness set to 70%. It has a decent battery life but drains aggressively in three days if you keep the device connected with your phone for calling consistently.
Ptron Force X11 Review: UI and app support
Most smartwatches at this price range have a stuttering and slow UI, but the Ptron Force X11 is an exception. It is smooth to use and is packed with a bunch of features. Although, we feel that the UI is basic in terms of look and design. Swiping down brings up the notification panel, where you can find all your notifications and messages.
Swiping up reveals the control centre, from where you can access shortcuts for brightness, Bluetooth calling mode, weather, menu style, information, and settings.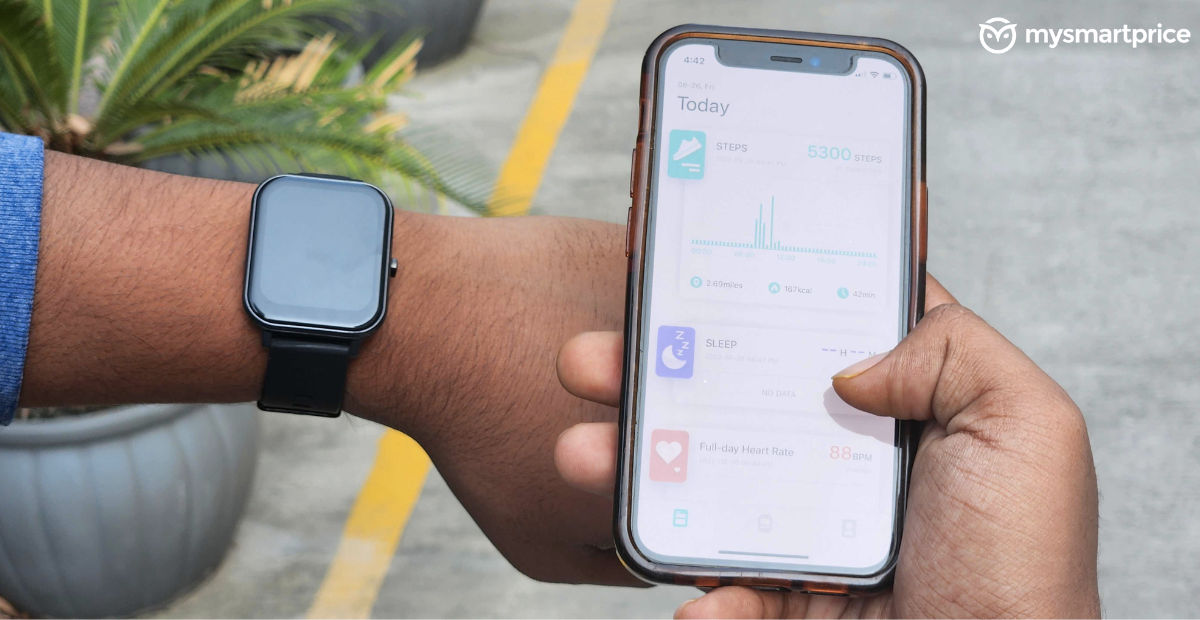 Swiping left opens the menu tray, and we like that you can set it to Apple's honeycomb-style complications to hover. And swiping right from the home screen brings Bluetooth calling mode, music player, steps count, sleep time, heart rate tracker, BP measurement, SpO2 tracker and weather.
The Ptron Force X11 smartwatch shows you notifications with support for native app icons. However, you cannot reply to them. While receiving a call, you get the option to either reject or accept it.
The watch still uses the old Bluetooth v5.0, but the connection process is swift and quick. The Ptron Force X11 can be connected to your smartphone via the Da Fit app available on Google Play and Apple App Store. Its theme is based on a plain white background with colourful blocks across it. The UI is simple and basic. However, compared to companion apps from Realme or Noise, the Da Fit app from Ptron falls short in features.
The app features are divided into three main sections: Home, Watch, and Me. On the homepage, we get to see basic shortcuts, including the steps counter, sleep cycle, heart rate, BP tracker, SpO2 tracker, and outdoor running data. Tapping on any of them will give you a detailed view of the respective features. In the watch section, you get access to notifications settings, alarms, shutter, contacts, and settings. While the Me section consists of four basic menus – Profile, goal, health and about.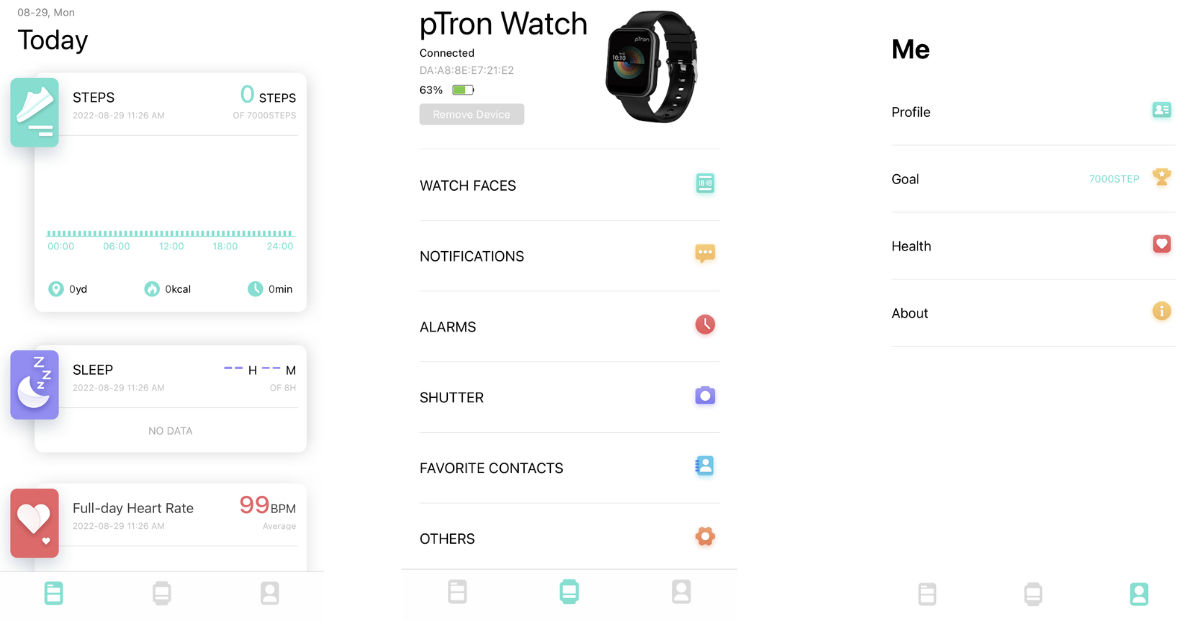 Ptron Force X11 Review: Health-based features and workout modes
Healthwise, the Ptron Force X11 is an okayish smartwatch with a skew of various health features. We compared the health-based measurements of the tracker with an oximeter. It was quick to record the heart rate measurements. While the pulse oximeter showed the heart rate to be 98bpm, the watch showed it to be 96bpm – it's not accurate but close. The blood oxygen level was tough to record as we spent nearly an hour recording the SpO2 level. After trying hard, we finally got the SpO2 level to be 99%, which was 98% on the oximeter.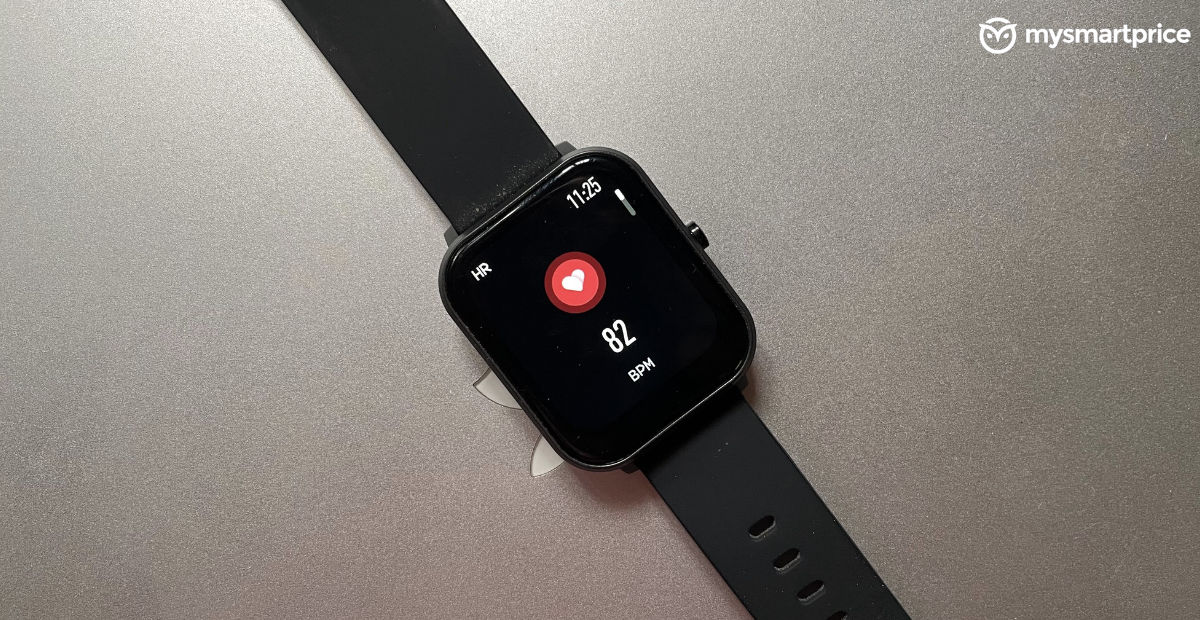 Then there's a special health feature, blood pressure tracking, which also took a long time to record measurements. Despite trying hard and following all instructions, we weren't able to gather any health records because of this, and we won't be able to comment on its accuracy. However, we strongly recommend not relying on this watch for vital data.
There is also Breathe mode that helps you in respiratory exercises. It will ask you to inhale and exhale eight times in a single round. The feature worked as intended.
Sleep tracking is not so accurate on the Ptron Force X11 and records incorrect sleep data sometimes. As an example, we once went to bed at around 1:00 AM, but the watch data indicated that we slept around 11:30 PM, which was wrong. To get more details about your sleep cycle, you will have to dig into its app.
The watch comes with Physiological Cycle reminders which means that it can track and remind females about their upcoming menstrual cycle. However, this feature needs to be customised within the app as you don't get this option in the watch.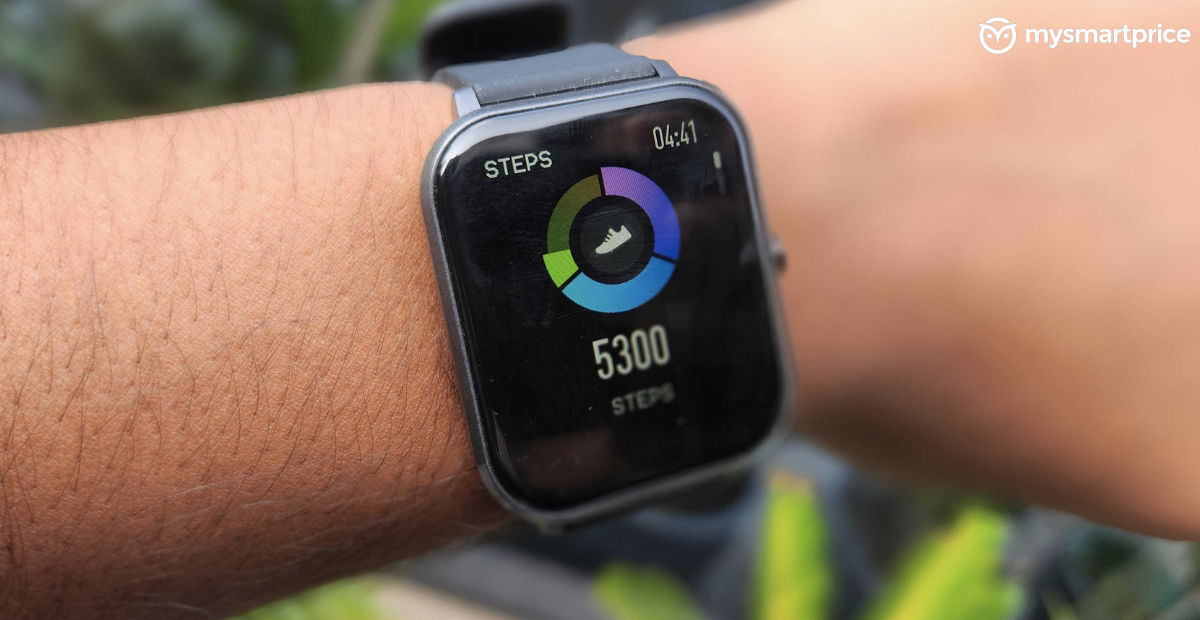 The workout mode is probably the weakest point of the Ptron Force X11 smartwatch. While watches under Rs 3,000 have over 100 sports modes in them, the Force X11 packs only eight and all of them are basic. The eight workout modes include walking, running, cycling, swimming, skipping, badminton, football, and basketball. We tried the running and walking modes out of these. The steps recorded were close to what we counted. For every 100 steps, it showed 95-98 steps. The results were shown in a detailed manner.
The watch doesn't have support for GPS, so you have to rely on your phone's location, but that is restricted only to outdoor running. We believe Ptron really needs to improve in this area if they want to sell their smartwatch as a 'Fitness Tracker'.
Ptron Force X11 Review: Bluetooth calling
One of the core features of the Ptron Force X11 is Bluetooth calling, and the company has left no stone unturned in making this useful for buyers. Unfortunately, this is a feature that various smartwatches at this price point miss out on. To try out this feature, all you have to do is connect the smartwatch with your phone and swipe right once, after which a calling screen appears. It consists of three options – Call history, Dialpad, and Contact.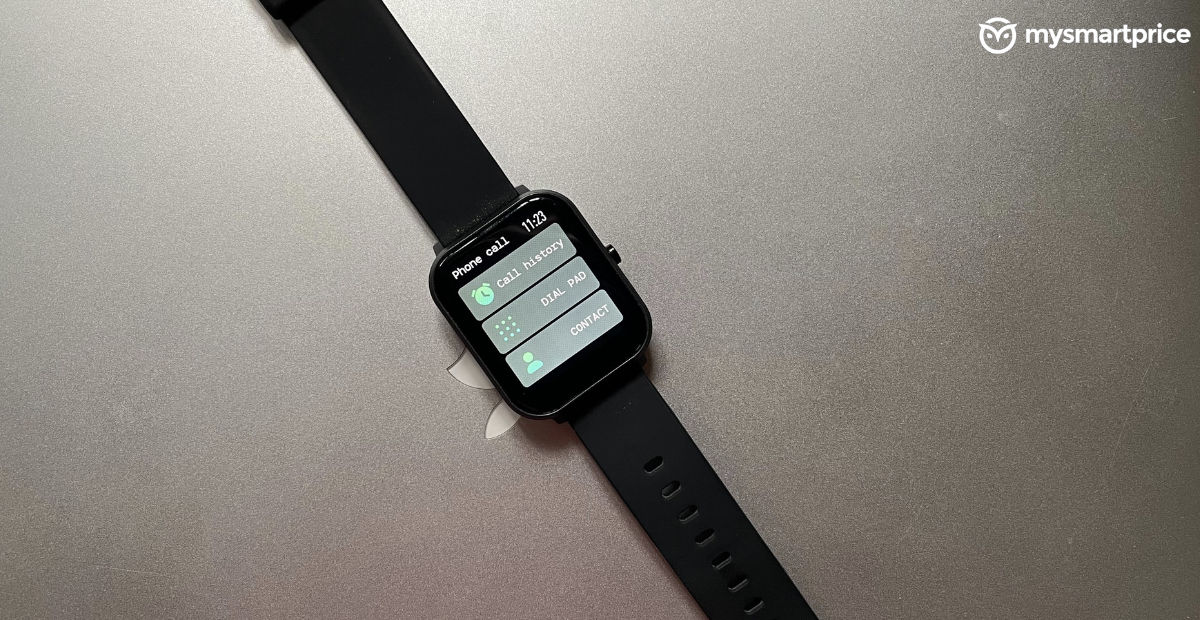 The Call History shows you five previous phone calls that have been made via the watch or phone. The Dial Pad shows the number dialer to enter the phone number. Finally, the Contact option lets you add up to eight favourite contacts via smartphone.
We must say the Ptron Force X11 is one of the best calling smartwatches that we have used till now. The speaker is loud, even outdoors, whereas the mic captures clear sound. During our testing, neither the receiver nor we faced any audio clarity issues. While on a call, you get the option to either cut the call or mute it. Moreover, you can alter the loudness from the volume control option.
Ptron Force X11 Review: Verdict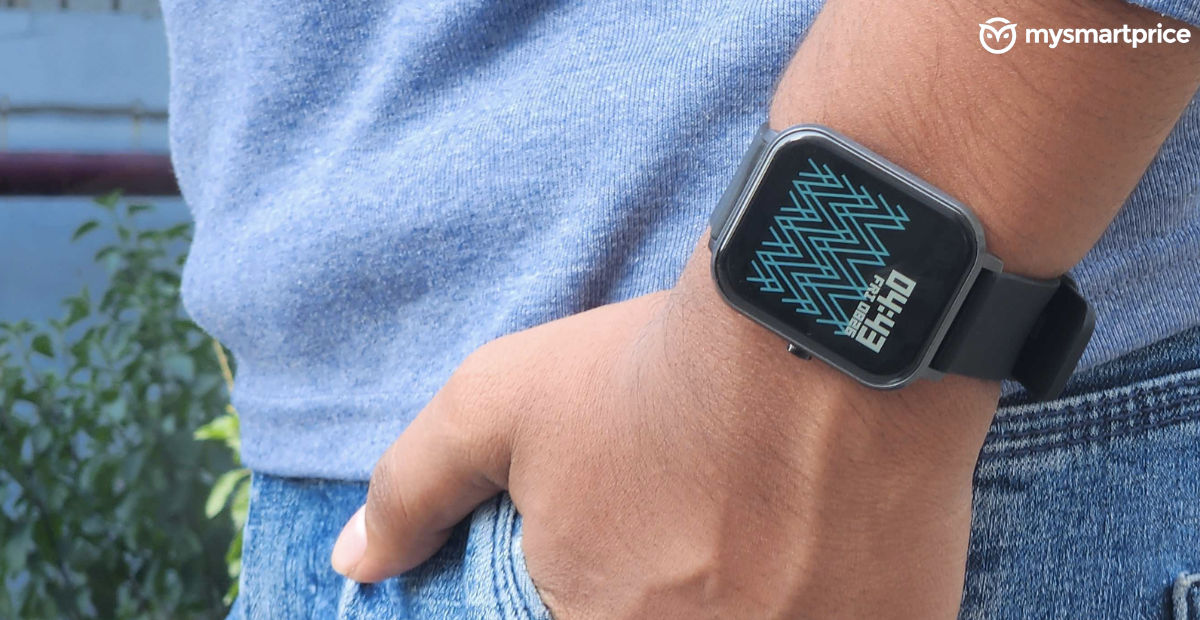 The Ptron Force X11 focuses on one major thing – Bluetooth calling. There's no doubt it has done a tremendous job with that. It is comfortable to wear even while sleeping, and its metal frame yields a sturdy feel. Its UI is smooth and easy to use. Further, it also packs a decent battery life.
But then, as an overall package, its screen lacks vibrancy, its health and workout features lack accuracy, it takes a lot of time to record data, and often you end up with no data at all. The watch also lacks a premium look.
If you are someone who uses Bluetooth calling on a frequent basis, then the Ptron Force X11 is a perfect fit for you, but if you are more concerned about health and fitness tracking, we recommend you check out the Realme Watch S100 (Review). And, if you want a rounder smartwatch that looks stylish under, look no other than the Dizo Watch D (Review).