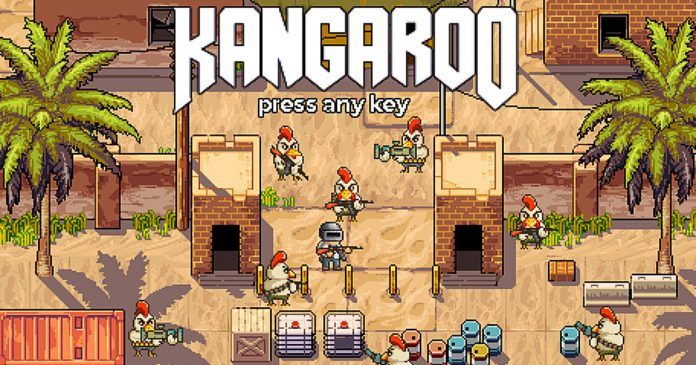 It's another April Fools Day coming up, which means that after a rather tight and tense year that saw tumultuous shifts in market behaviours that significantly affected even the most powerful businesses, tech majors can heave a sigh and let off the steam for at least one day. That's exactly what PUBG appears to be doing, although going by the information out online, they don't seem to be very good at protecting their plans of surprise. The big plan, according to a tweet shared by one PlayerIGN (known previously for sourcing PUBG leaks), is POBG — short for Playeromnom's Battlegrounds. While this is clearly a joke, the tweet has shed light on exactly what the joke may entail.
According to shared screenshots about the supposed POBG — the April Fools Day version of PUBG for desktop players, the special edition teaser shows off an arcade-like gaming mode that harks back to the days of old school, 8-bit gaming. The graphics of the POBG map, which is seemingly titled Kangaroo, shows house designs, roads and battle arenas that look uncannily like the original Pokemon games launched by Nintendo. It is clearly meant for PC gamers, since one of the screenshots show off keyboard and mouse control combinations for playing the game.
PUBG has an upcoming April Fool's game mode called "POBG" or "PLAYEROMNOM'S BATTLEGROUNDS."

Looks like a new 'arcade' game mode. pic.twitter.com/Dqt7Rysx6W

— PlayerIGN (@PlayerIGN) March 24, 2021
Hilariously, one of the images seen in this spoof edition game map shows a number of angry chickens, all holding guns, surrounding a sole-surviving human depicted in the map's 8-bit graphic, but clearly seen wearing the signature PUBG helmet. The spoof mode might well have attempted to depict a world where instead of the winning player getting chicken dinner, the game would work the other way round where players will have to escape the wrath of chickens — to avoid becoming their dinner instead. All hints suggest that POBG would be a single-player PUBG experience, which is not something that the actual game has endorsed till date.
Despite featuring a unifying theme through seasons, PUBG, or Playerunknown's Battlegrounds, has not quite made the transformation over to storytelling-based gameplay. While games such as Call of Duty have made the switch from single-player and story-based multiplayer gameplay, PUBG has purely remained a multiplayer online game where the onus is on outlasting fellow online players in a battle to survival. PUBG owner Krafton, through its subsidiary studios, is now said to be working on PUBG 2 for PC and consoles (with cross-platform compatibility), and PUBG: New State is already out for mobile gamers. The latter, however, is yet to get clearance from MeitY, after its predecessor was banned in India.
Thanks for reading till the end of this article. For more such informative and exclusive tech content, like our Facebook page