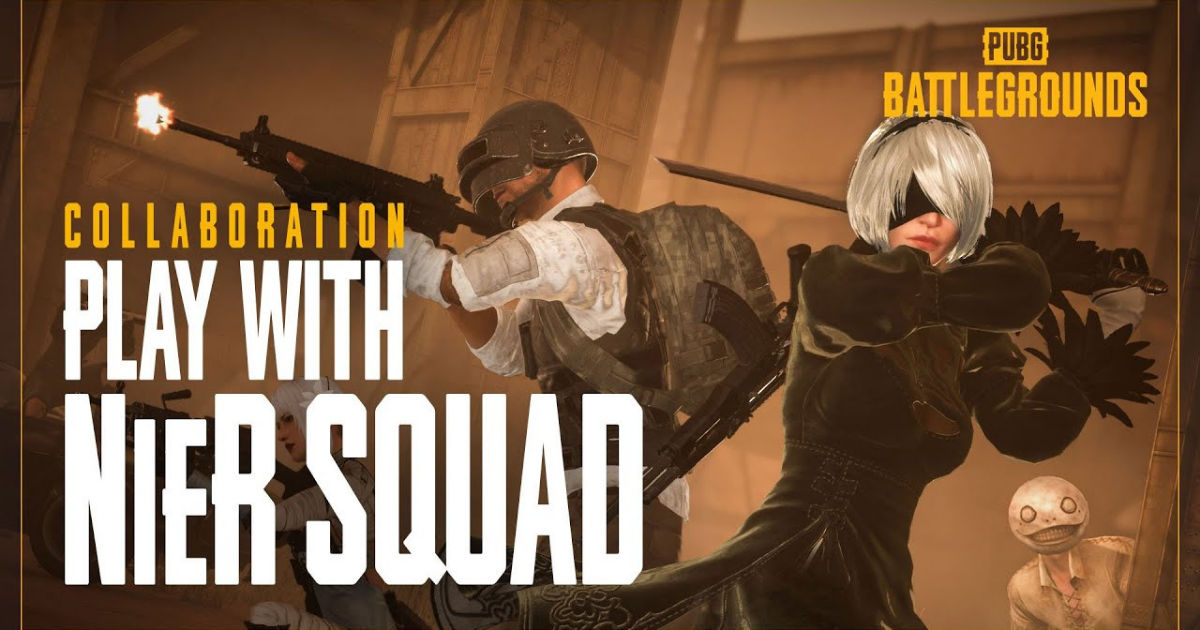 Earlier this month, PUBG Battlegrounds received all-new skins as part of a new collaboration with Nier, one of the most popular video game franchises from Japan. This crossover brought several skins such as Kaine, Nier, 2B, and 9S from the NieR Replicant and NieR Automata games.
These skins will be going away permanently on April 30, 2022 – so this might be the last chance for players to grab a few of these skins. The NieR crossover skins are currently available for purchase in the PUBG in-game Store.
Players can purchase these skins using G-coins, but they are going to need quite a lot of them to be able to purchase all 4 of these skins.
Also Read: BGMI Ghatak Voice Pack Officially Released, New Character Victor Revealed
PUBG x NieR Collaboration Skins are Going Away on April 30, 2022
PUBG is no stranger to the odd collaboration here and there, as even its mobile counterpart, PUBG Mobile/BGMI has been known for a major collaboration or two. Several iconic IPs have made their way over to the Battlegrounds, even King Kong and Godzilla.
The game has gone through a major transformative phase, having transitioned to a free-to-play model as a direct response to its competition. Even though PUBG Battlegrounds had a solid start on the rest of its battle royale brethren, the game only seemed to have a high player count in select pockets of the world.
Most other popular battle royale games had elected to go down the free-to-play route but PUBG remained a paid title for a long time. Until this year, when Krafton decided to make the game a free-to-play experience, offering extra content to those players who had already purchased the game.
Since then, it seems the game has had a second wind, of sorts, and seems to be doing alright so far. While it might face stiff competition on PC and console, it pretty much rules the roost when it comes to the mobile variants of the game. PUBG/BGMI continue to be amongst the most popular mobile games in most regions they are available in.