Highlights
PUBG Battlegrounds has partnered with an NFT Platform called "Bangers".
The platform rewards players for completing certain challenges.
Rewards may be in the form of digital collectibles/NFTs.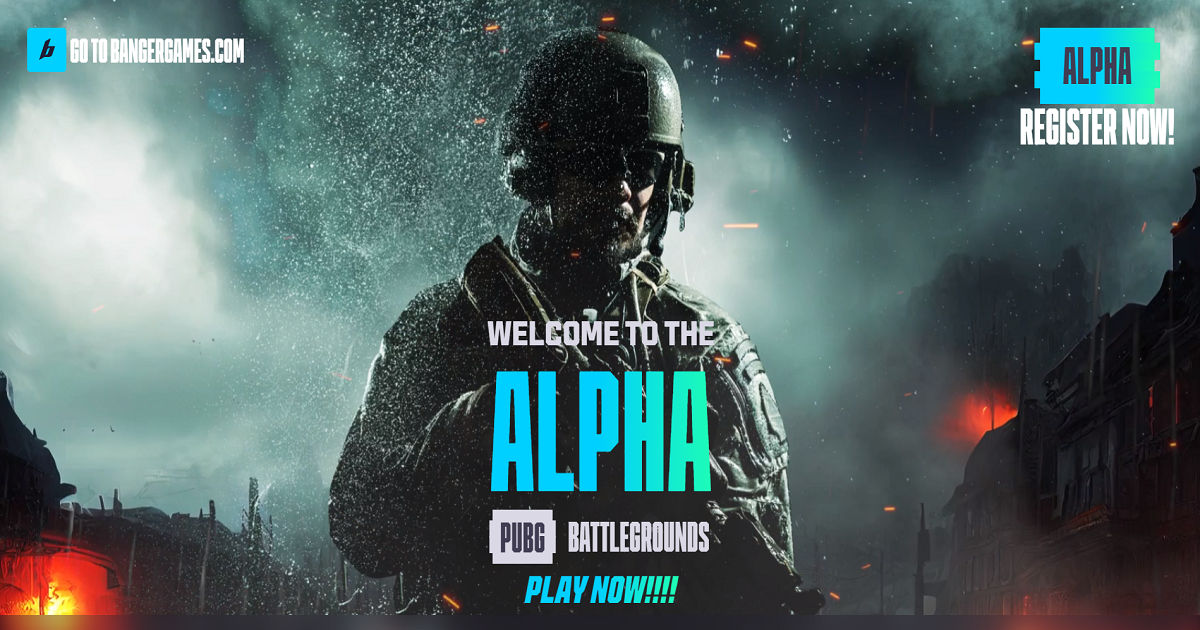 PUBG is partnering up with a new NFT/blockchain platform called Bangers to introduce a reward system for players. The platform is currently alpha testing a number of game modes such as "Kill Frenzy", upon whose completion, players will get certain rewards from the platform.
This shouldn't really come as any surprise to fans as live-service games such as PUBG have slowly been exploring the idea of interesting some sort of NFT/rewards platform in their titles. Alpha Game Modes and Challenges announced so far:
License to Kill: Mad Max – This will reward players for getting more kills, with headshots awarding extra points. The goal is to make it up the rankings and only the 10 best games will qualify for the rankings.
There's No Going Back: Kill Frenzy – This incentivizes road rage as players will be rewarded for running over as many people as possible in PUBG Battlegrounds.
The Guilty Shall Suffer: Ghost Killer – This effectively encourages players to use sniper rifles to eliminate their targets at a distance. The further away the kill, the higher the points.
Also Read: PUBG Mobile Beats Apex Legends and Free Fire to Become the Most Watched Esports Title in 2022
PUBG Battlegrounds Plunges into the NFT Pool with New Platform, Bangers
PUBG: Battlegrounds to integrate NFTs in 2023

◈ Blockchain side will be handled by reward-based platform: Banger Games
◈ ALPHA test w/ rewards for game modes

Battlegrounds' abandoned hardcore Steam skin-trading community puts it in a unique position to adopt this new model. pic.twitter.com/BmSkEFUGGz

— PlayerIGN (@PlayerIGN) January 5, 2023
The platform is currently allowing players to register for the Alpha from the official site. This isn't the first time a massive AAA live-service title has tried its hand at the NFT table. Most famously, Ubisoft has been working on introducing a stable NFT platform alongside some of their biggest games like Ghost Recon and Rainbow Six: Siege.
Thus far, very few publishers and studios have tasted success in the regard, mostly down to the resistance against anything Web 3.0/NFT-related within the gaming space. There seems to be an overall sense of resentment against the inclusion of monetarily-incentivizing gameplay within the gaming community.
Given the numerous controversies, scandals, and massive rug-pulls within the NFT space, it seems gamers are rightly on the fence when it comes to this stuff. PUBG Battlegrounds is one of the most popular PC games today and continues to be one of the most resilient games around. If this NFT situation is not handled well, there is a good chance the game could end up being abandoned by a large chunk of its player base.
The PUBG Battlegrounds Steam skin trading community is still pretty strong at the moment and could push back against the inclusion of NFTs and other digital collectibles in the game. So far, the response to this quiet announcement has been mixed, with most players confused as to what this really means for the game and how it affects them. More information will be available about the platform and its implications on the game at large in the weeks to come after the Alpha test.