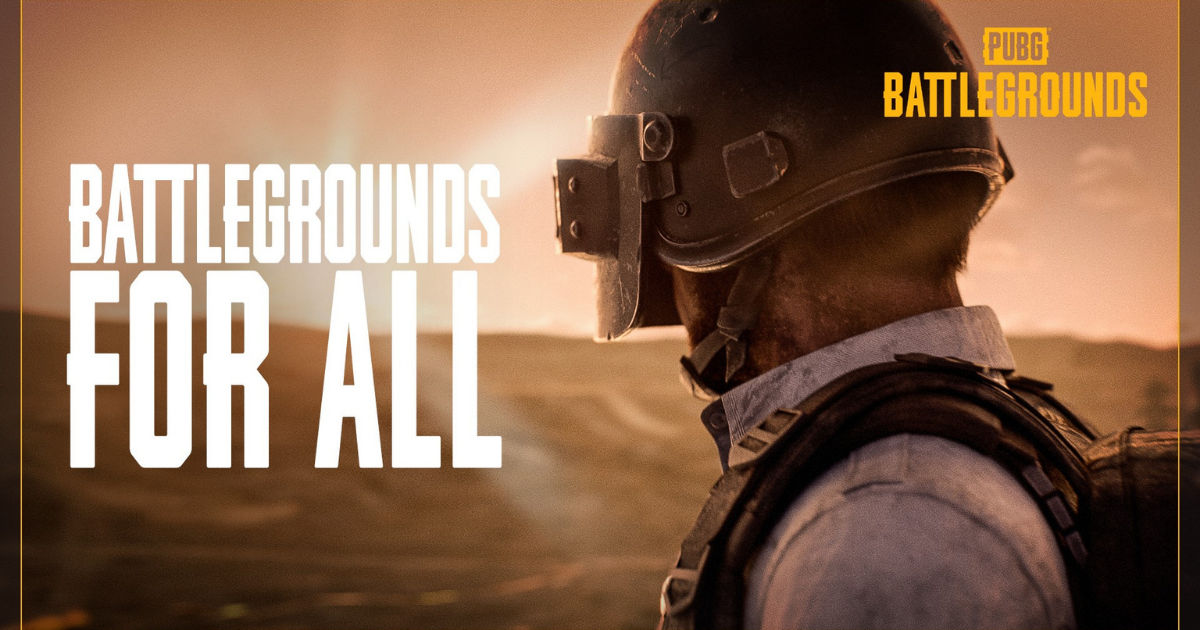 Starting January 12 2022, PUBG: Battlegrounds will be free-to-play for all players on PC and Console. It probably didn't come as a shock to anyone when PUBG: Battlegrounds publisher Krafton announced that the game will be going free-to-play. Mostly because of the kind of success the game's contemporaries have had in that space.
Krafton is still looking out for players who might have paid for the game previously by providing them with extra rewards as well as a premium option in Battlegrounds Plus. These rewards include a Highslide Slick Backpack, 2 Preset Slot Coupons, a Highslide Slick Top, and a lot more. To claim these rewards, players need not have been paying players before the transition. Players need only have pre-registered for the game before January 11 2022 to claim these cosmetics and coupons.
Also Read: PUBG: Battlegrounds Set to Get Drones Soon, Teaser Confirms
PUBG: Battlegrounds, When Is It Going Free-to-Play?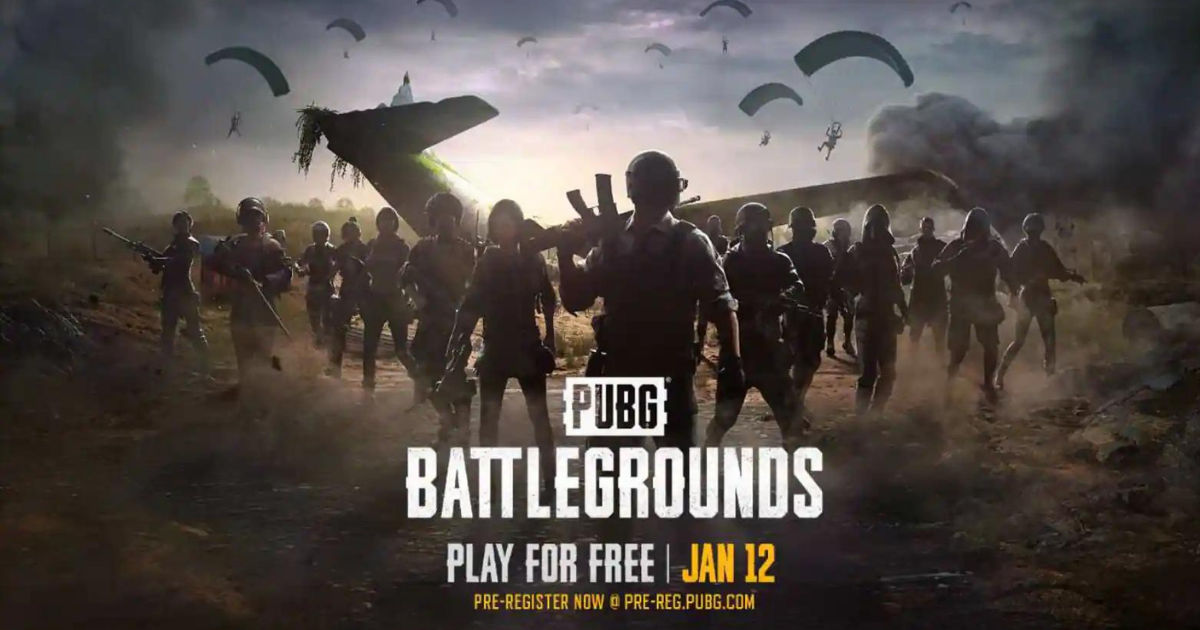 The game will be officially free-to-play on January 12, but the exact time the transition will happen depends on the platform the player is using. Players will only be able to play the game as a free-to-play title only after the maintenance period is over.
This essentially means players are going to have to wait a little while before PUBG: Battlegrounds can be played for free. The maintenance period can take a couple of hours
PC: January 12 at 12:30 PM (Indian Standard Time)
Console: January 12 at 1:30 PM (Indian Standard Time)
There is bound to be a ton of traffic to the servers this time around so it might be a while before players can get into the game. So players might want to let the game complete maintenance overnight and check back the next day to play PUBG: Battlegrounds for free.
Rewards for Pre-Registering for PUBG: Battlegrounds
For Pre-Registration
Pre-Registering for the game before today, January 11, will actually give players a number of in-game cosmetic rewards such as:
Highslide Slick Backpack
Highslide Slick Top
2 Preset Slot Coupons (7 Days)
For Inviting 3 Friends for Pre-Registration and Bonus Reward
By inviting 3 friends to pre-register before January 11, players will get some more rewards, including a bonus reward:
Highslide Slick Helmet (Level 1)
Iron G-Coin Box
Bonus Reward
This Bonus Reward can range from 10,000 G Coin or to the luckest of winners, a PS5 or an Xbox Series X. Players will have a shot at these items in the Bonus Reward:
10,000 G-Coin (100 Winners)
Razer Kraken V3 HyperSense (15 Winners)
Alienware x15 Laptop (15 Winners)
Xbox Series X (3 Winners)
PlayStation (2 Winners)
Rewards for Paying Players and Battlegrounds Plus
That's not all, as players who have previously owned the paid version of PUBG: Battlegrounds will be treated to these rewards, as well as a free Battlegrounds Plus membership:
Costume skin set

Battle-hardened Legacy Corset
Battle-hardened Legacy Jacket
Battle-hardened Legacy Gloves
Battle-hardened Legacy Pants
Battle-hardened Legacy Boots

Shackle and Shanks Legacy – Pan
Nameplate – Battle-hardened Legacy
Battlegrounds Plus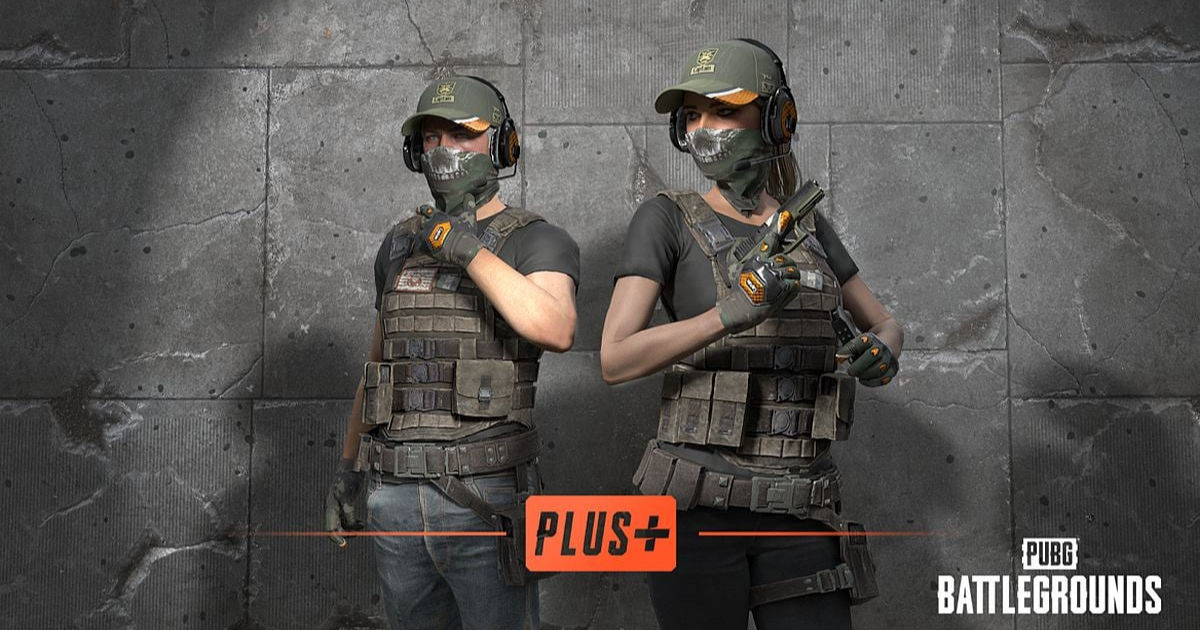 Battlegrounds Plus is a premium option that players can purchase in PUBG: Battlegrounds. The service is an upgrade from the basic account that all players will have once the game goes free-to-play. The upgrade costs USD $12.99 to purchase, but legacy players will have the upgrade without having to purchase it.
The upgraded Battlegrounds Plus account will provide players with:
Survival Mastery XP +100% boost
Career – Medal tab
Ranked Mode
Creating and playing a Custom Match.
Captain's Camo Hat
Captain's Camo Mask
Captain's Camo Gloves
Bonus 1300 G-COIN