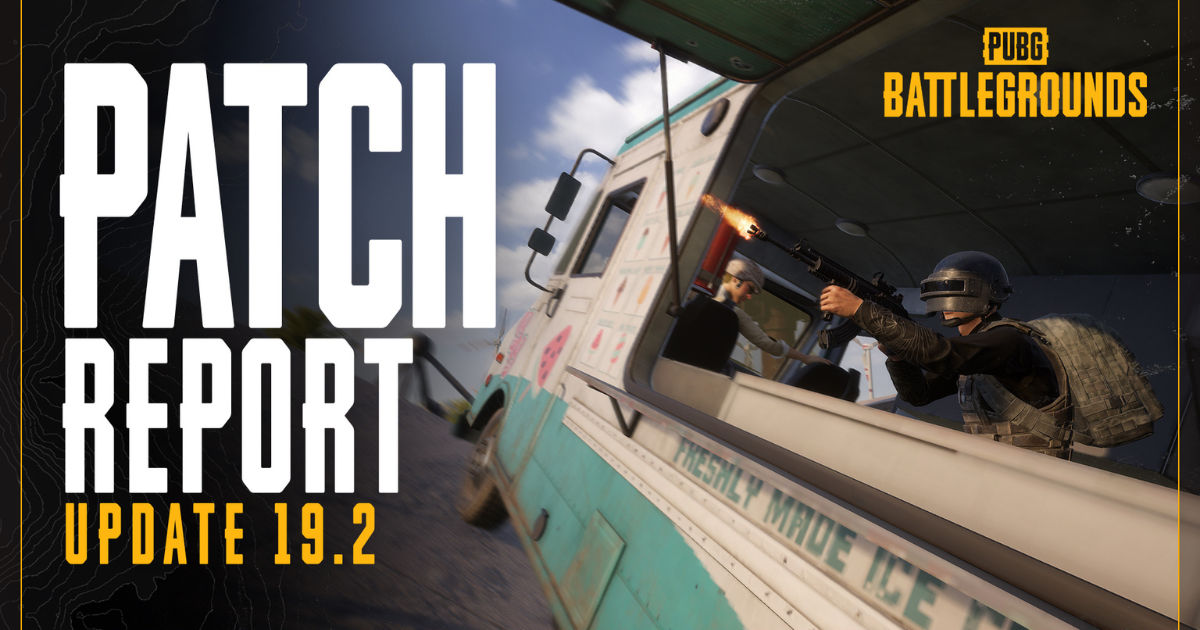 PUBG Battlegrounds Update 19.2 is finally here and it brings a bunch of new things to the game, including McLaren Skins for vehicles as well as a new Food Truck, which allows players to pepper enemies with bullets through the van's open windows.
The Food Truck can carry up to 4 passengers – 2 in the front and 2 in the back and it features a large vertical open window on one side of the van. However, perhaps the biggest change the new update will introduce in PUBG Battlegrounds is a dynamic weather system in Deston.
This new system will allow the game to realistically transition from various times in the day from dawn to early morning, late afternoon to sunset, or from a clear day to a stormy one. This dynamic weather system will only be available as a feature in Deston.
Also Read: PUBG Mobile x Dragon Ball Collaboration Announced for 2023
PUBG Battlegrounds Update 19.2 Patch Notes
Collaboration: MCLAREN
Dress your Coupe RB with McLaren skins!
McLaren vehicle skins are purchasable as Special Skins.

The Coupe RB's original features will not be affected by the McLaren skins.

McLaren Container

A special container will spawn in each starting point of Erangel, Miramar, Taego, Sanhok, Vikendi, and Deston. These special containers will open up to reveal a vehicle with a McLaren skin equipped.
The McLaren containers will be available to use for three months.

Available modes

Normal Matches, Ranked, Casual Mode, Custom Matches

Unavailable in Custom Match – Esports Mode.
NEW FEATURE: CHANGING WEATHER
One of the following cycles will be randomly chosen for each match:

Dawn to early morning
Clear weather to stormy weather
Storm to Clear weather

This feature does not support a full day-night cycle – only a short progression cycle will be shown with no drastic change to the sun angle.
Only available in Deston.
The new update also makes several map optimizations, which players can read a full breakdown of on the official 19.2 patch notes breakdown, linked here.