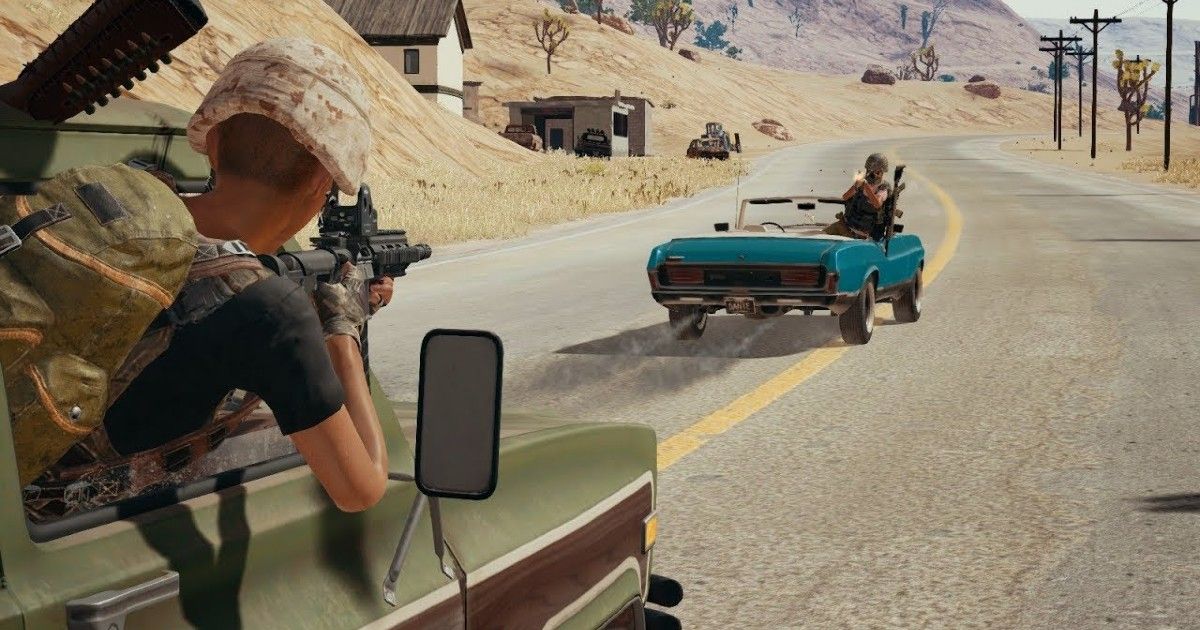 PUBG Labs is getting a very interesting new game mode, outside of the battle royale mode that the title is famous for. Called Death Race mode, the information has been tipped by Twitter user, PlayerIGN, who's been generally reliable in terms of revealing information before they are official. The latest tip suggests that Death Race mode is coming to PUBG Labs, which is the hub for all gaming experiments done by Krafton. Under this mode, which appears to be valid at least on the Miramar map, if not all, players will be able to race each other in various cars that they pick, and also have an on-the-move combat where they can shoot each other down, while racing.
Death Race mode appears to be one of the most unique game modes out in the open for PUBG, giving users the rather cinematic, Fast 'n Furious-style gameplay option to race and gun opponents down at the same time. Since it is essentially a race, PUBG Labs' Death Race mode will have the final objective of having to cross the finish line first, in order to win the bout. However, players will presumably be able to choose from a selection of cars and pre-load their weapons. It isn't clear as to exactly how would the car and weapon select work in PUBG Labs, but more details should come soon as the Season 12 update is believed to be just around the corner.
The rather novel mode isn't quite set for a public rollout, since it is being introduced via PUBG Labs. The latter is essentially a special section of the regular PUBG game for PCs, which is used by the developers to test out experimental features, settings and gameplay modes in the live, active game. The server is separate from the stable PUBG game, and players can access it to play the unique features that it introduces. PUBG Labs will stand separately from the PUBG test servers, which are used to beta test upcoming seasons and updates, ahead of being rolled out in public.
PlayerIGN has also tipped that contrary to expectations, the Miramar map will get no major new updates or changes in the update. The PUBG Labs update is set to roll out soon, so players should keep an eye out for it if they want to play it soon.
Thanks for reading till the end of this article. For more such informative and exclusive tech content, like our Facebook page