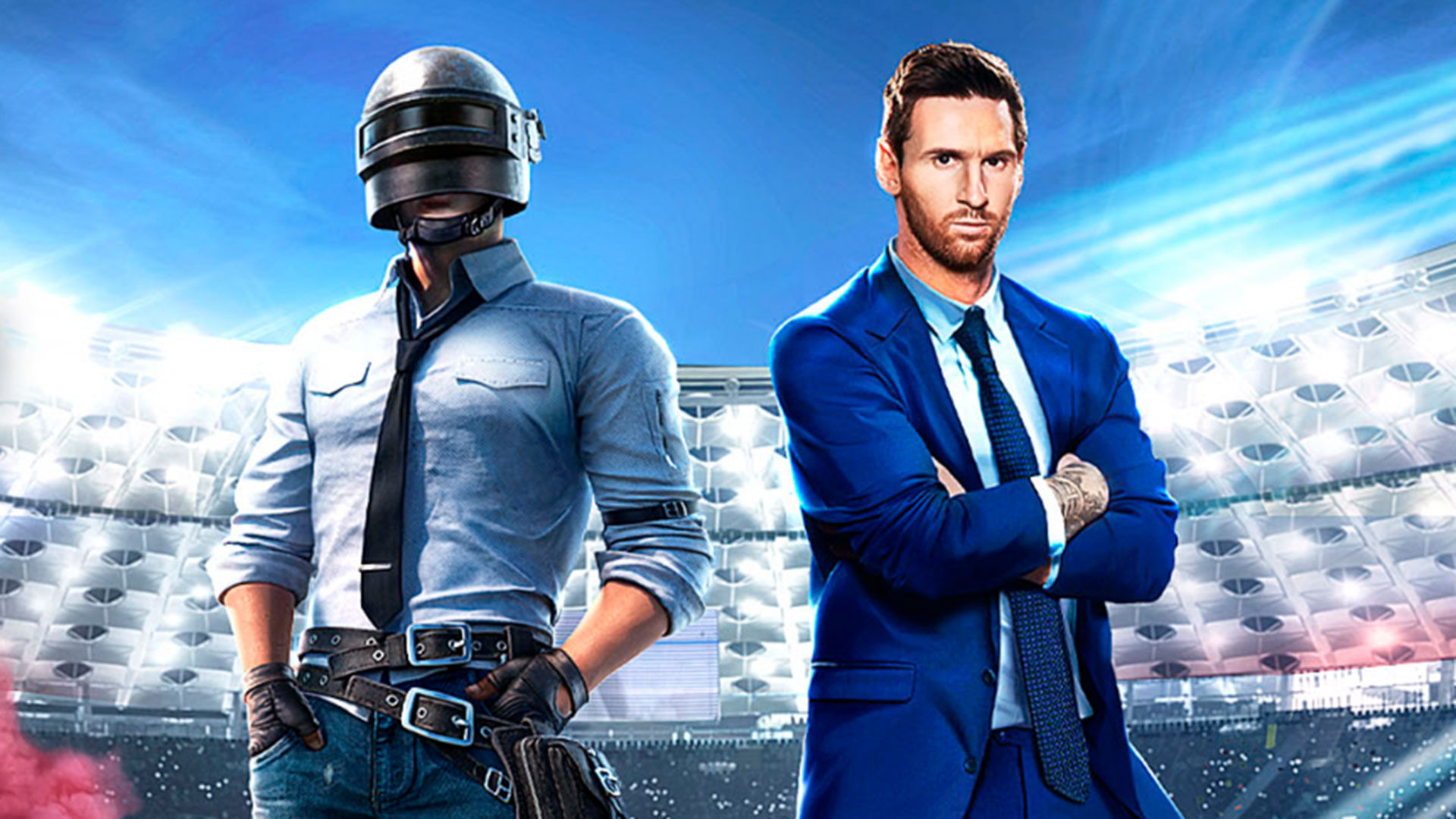 One of the renowned gaming title collabs with one of the greatest idols of soccer two worlds collide, and fans couldn't be more excited! Yesterday, the developers of PUBG Mobile announced their crossover with Argentinian soccer legend Lionel Messi. PUBG Mobile and soccer fans are ecstatic about this collaboration with legendary football superstar Lionel Messi.
Messi, one of football's best-known players, is recognised as one of the game's all-time superstars. He has received several prizes, including a seven times Ballon d'Or and a record six European Golden Shoe while playing for some of the world's best teams and leading Argentina's national side. This PUBG Mobile x Messi collaboration will definitely delight Messi fans worldwide. It is also an excellent opportunity for PUBG Mobile to broaden its audience, as PMGC 2022 is about to kick off soon!
The developers have announced this super collaboration on their social media handles, revealing that the crossover would take place in the forthcoming 2.3 version update which is slated to release in November.
Also Read: This Game Beats PUBG Mobile and Genshin Impact to Be the Most Grossing Mobile Game in 2 Years: Sensor Tower
Football Legend Lionel Messi's Appearance on PUBG Mobile: When and How
We are excited to announce our new collaboration with legendary football superstar Lionel Messi!

Stay tuned for our game updates in November!https://t.co/3Y5xECQfCj#PUBGMOBILE #LIONELMESSI #PUBGMxMESSI pic.twitter.com/YpbVoyA9EK

— PUBG MOBILE (@PUBGMOBILE) October 27, 2022
The beta version of the upcoming PUBG Mobile 2.3 update has already provided a sneak peek of the collab and seeing the official post, we can expect a lot of in-game content based on collaboration is lined up for players in November.
Commenting on the collaboration, Lionel Messi stated: "Video games have always been a huge part of my life. I find them incredibly helpful to relax and enjoy myself when I'm not training, and to connect with my teammates, friends, and family. PUBG MOBILE is so much fun, and I am personally amongst its millions of fans all over the world. I am proud of what we've been working on and want to invite all players to join me in PUBG MOBILE."
Vincent Wang, general manager at Tencent Games, said: "We're incredibly lucky to have such a global sporting superstar join PUBG MOBILE. Knowing that many of PUBG MOBILE players are big football enthusiasts as it is, we can't wait to champion the sport in-game, as well as spread its joy to new fans."
According to various sources, PUBG Mobile will receive a slew of new content, including soccer-themed lobbies, in-game modes, and other features. There are also some intriguing new elements in the game. In the special mode, players can obtain special shoes that have active power to assist them to run multiple times faster. Another such leak reveals that in the new mode, players may transform into footballs in a special arena.
Aside from PUBG Mobile, the legendary footballer is expected to make his debut as an operator in Activision's Call of Duty: Modern Warfare 2 with Brazilian great Neymar Jr. and French phenom Paul Pogba. With the 2022 FIFA World Cup just around the corner, there's never been a better moment for young players to expand their reach, and looking at the things taking place now, Messi is on track to create a name for himself next month.
This year, the title will also hold its greatest yearly event, the Global Championship (PMGC) 2022. The competition, which is also set to begin in November, will have a massive prize pool of $4 million and 51 teams from all around the world. The competing sides will compete for bragging rights as well as the title of ultimate champions.
Will the Collaboration Take Place in BGMI too?
As many already know, BGMI was banned by the Indian Government and the game is not receiving any Royal pass or any regular updates. Any links to new BGMI updates that you find on the Internet are completely fake and unreliable. However, Battlegrounds Mobile India is still running on the 2.0 version, which devs unveiled in July 2022.
Thus, we can not expect the collaboration to take place in BGMI. We have to wait for an official announcement if any.
Also Read: PUBG Mobile New Cheater Report Out, More Than 563,000 Accounts Banned for Hacking