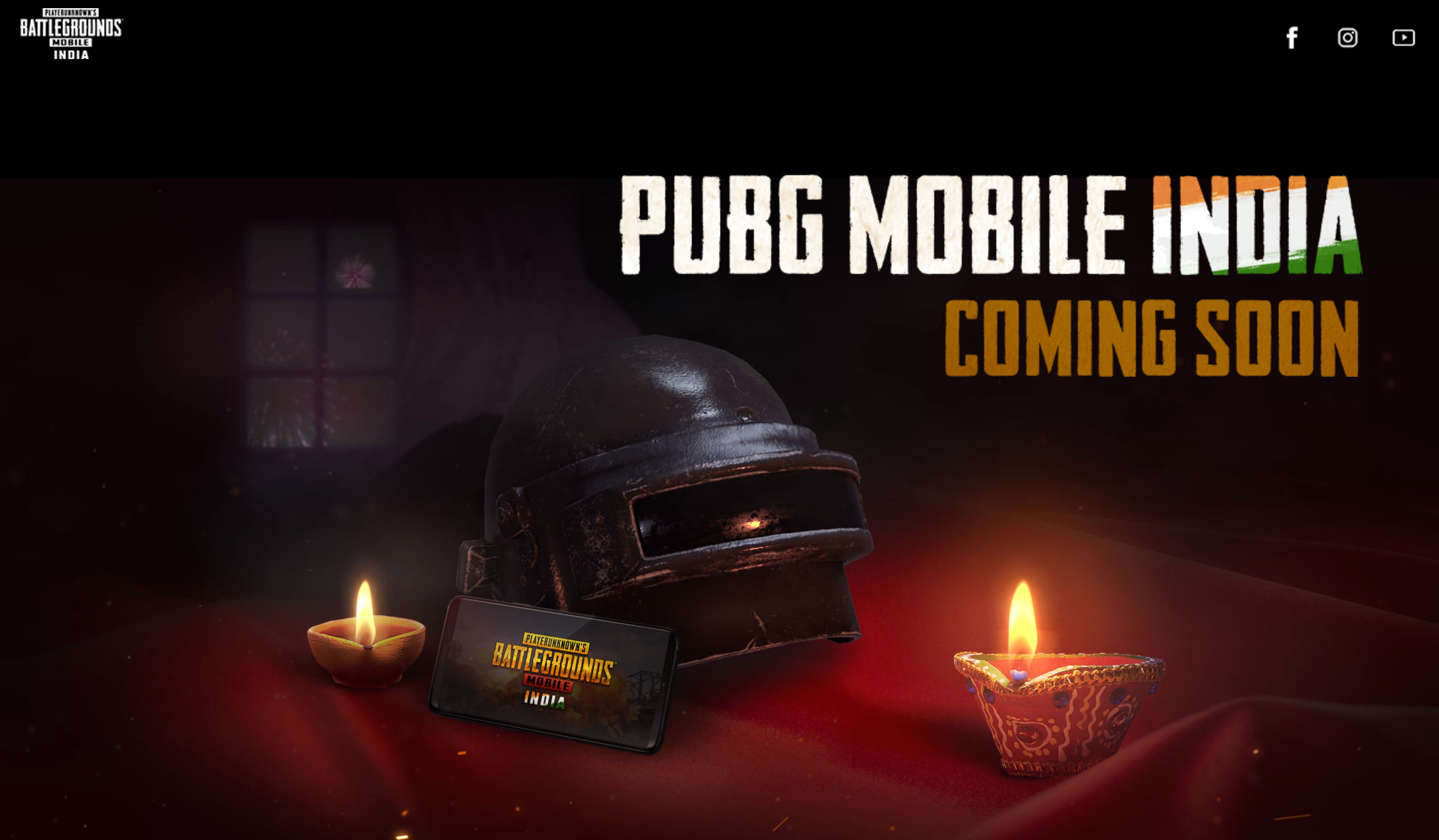 PUBG Mobile has been trying to get back into India ever since it got banned in a wave of 118 apps with a Chinese connection. More recently, we saw PUBG strike a deal with Microsoft Azure, and then announce its comeback to India. There's a catch, however. The comeback includes a brand new version of the game, called PUBG Mobile India, and a local presence.
PUBG Mobile has been teasing PUBG Mobile India as "coming soon". We have even heard rumours about a full trailer dropping soon. However, there were no hints about the Indian authorities approving the game for an India release. Now, we could be closer to it as PUBG India Pvt. Ltd. has just been officially registered as a company in India.
PUBG India Pvt. Ltd. Gets Registered, Game Could Get Approved Next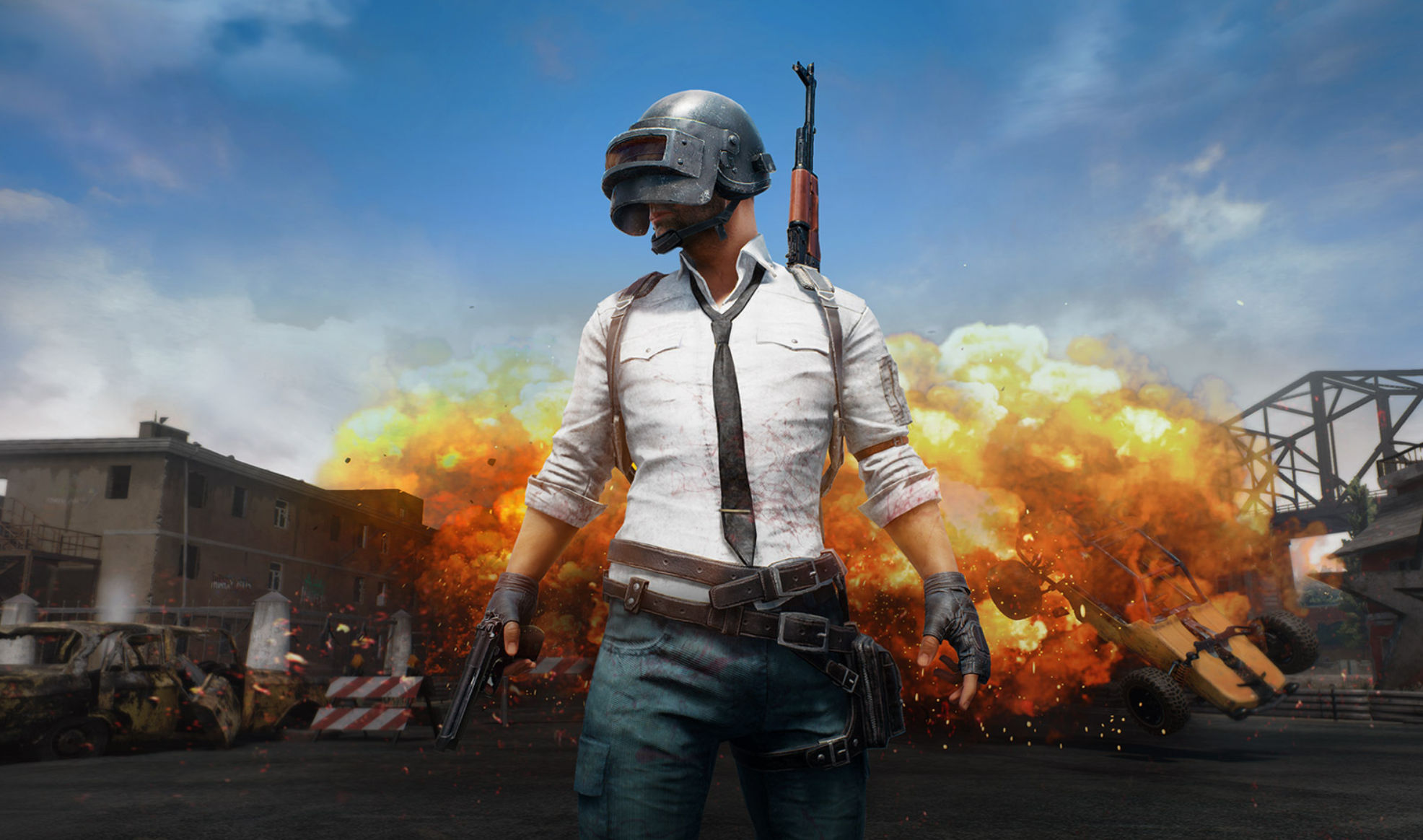 PUBG Mobile India is going to be a different game altogether. We had discussed the changes in this version before. Basically, due to the censorship concerns, PUBG Mobile seems to be opting for the same administration-pleasing strategy as it has with PUBG Mobile China.
PUBG Mobile India will be set in a "virtual simulation training ground", and blood and hit effects will be green. Playtime will also be limited. In addition, PUBG Mobile will also invest USD 100 million into India's video game industry, with a local subsidiary to be established, and collaborations and partnerships with local entities.
So that aforementioned local subsidiary is what has been established now, called PUBG India Pvt. Ltd. Here are the registration details as spotted on the MCA India website.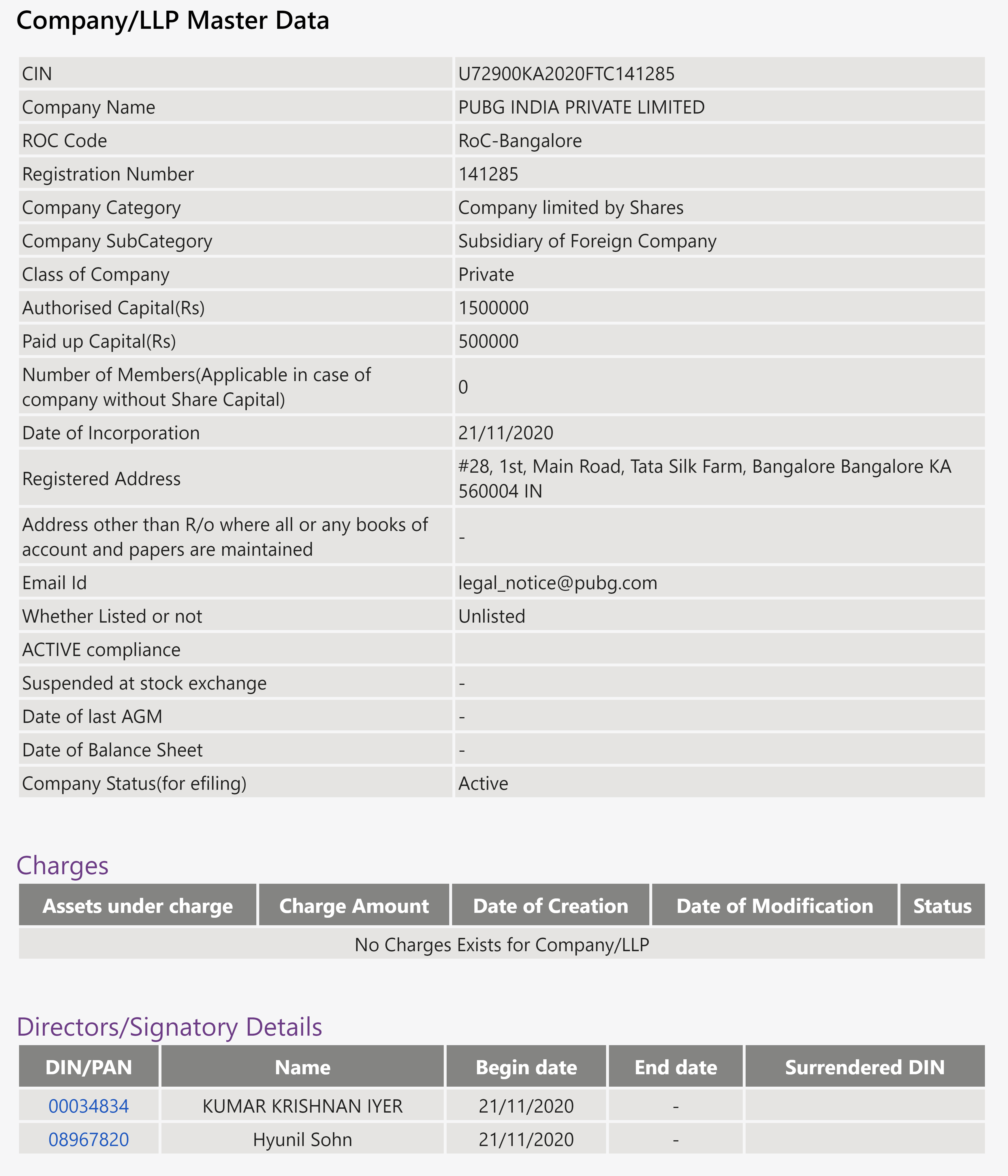 The company has two directors listed as of now. Kumar Krishnan Iyer, who also serves as a director for other companies like Spotify India and AccuWeather, and Hyunil Sohan, the head of Corporate Development at KRAFTON, the parent corporation of PUBG.
It is starting to look like PUBG is certainly following its plan. However, there are still no details on the timeline of the said plan, so for the gamers, it's still a waiting game for now.
However, now that we have some official movement, the chances of PUBG Mobile India coming have definitely increased. Stay tuned to us for more on this as it develops.