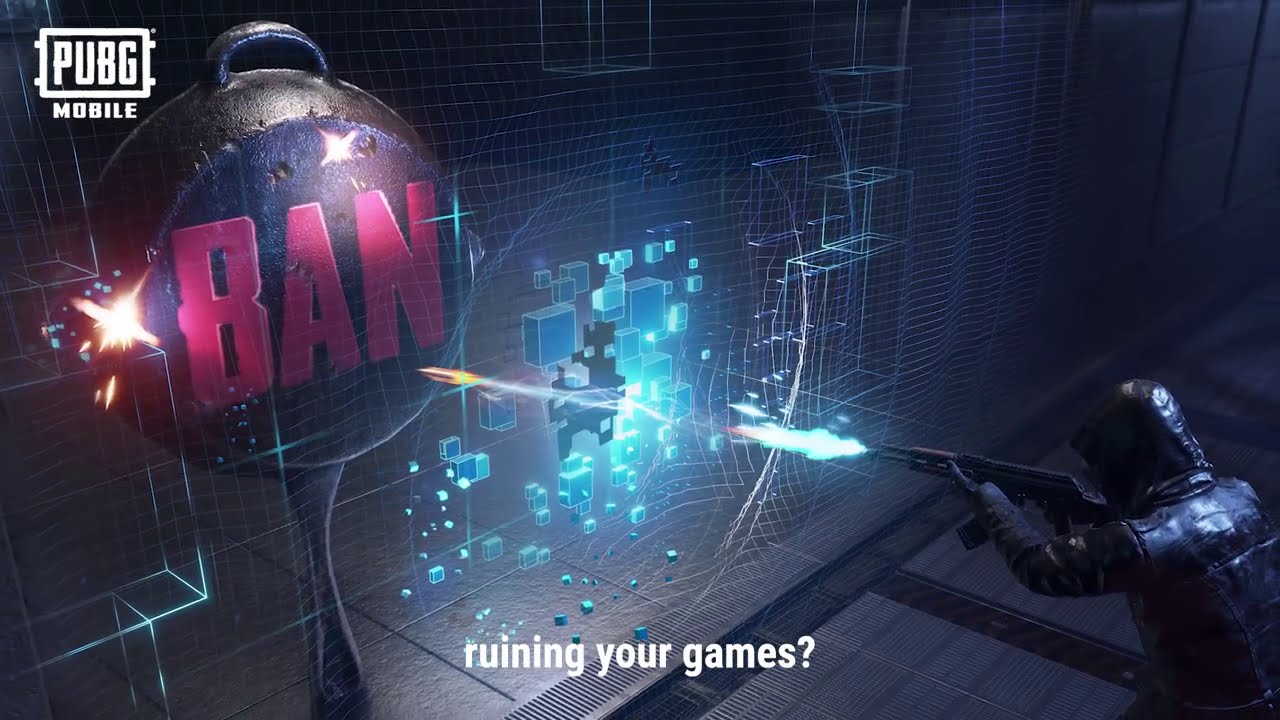 Tencent banned more than half a million PUBG Mobile accounts in the first week of October (30 Sep – 6 Oct). To add more to it, the Chinese gaming giant has also issued a ban to more than 9600 devices which are subjected to cheating and hacking in the game. They also removed 7,446 online cheat ads with 27,250,430 followers and views across social media that promote cheating.
PUBG Mobile is one of the most-played mobile BR games in the world and there are millions of active players who plunge into the game each day. Some players will use unfair means to get an edge over other genuine players in the game with the help of hacks and cheats. With such heavy loads of userbase, it is humanly impossible to keep track of each player, especially with hackers in the game. That is why the developers have set up an anti-cheat system which overviews each player and bans them from playing if they are found cheating in the game. Players are also given the chance to report any such malicious activities in the game which will be rectified by the system.
The developers will release weekly reports on the accounts which are banned. Let us look at the latest ban pan report.
Also Read: This Game Beats PUBG Mobile and Genshin Impact to Be the Most Grossing Mobile Game in 2 Years: Sensor Tower
More Than Half a Million PUBG Mobile Accounts were Banned in the Last Week
🚨 #PUBGMOBILE #BanPan Report 🚨

From 9/30 to 10/6, we permanently suspended 563,865 accounts and 9,647 devices.

During week 39, we removed 7,446 online cheat ads with 27,250,430 followers and views.

Report online cheat ads: https://t.co/I2YOfrqCVLhttps://t.co/YdeCgfem1Z pic.twitter.com/sUmA7z24OX

— PUBG MOBILE (@PUBGMOBILE) October 9, 2022
The latest report states that Tencent has permanently grounded 563,865 accounts and 9,647 devices from 30 September to 6 October. Following is a breakthrough of the banned accounts along with their tiers and cheats used:
Banned Accounts tier:
Bronze – 33%
Silver – 16%
Gold – 13%
Platinum – 8%
Diamond – 7%
Crown – 6%
Ace – 16%
Conqueror – 1%
Here is the amount of cheats used and their rate of usage:
X-ray vision: 54%
Auto-aim Hacks: 16%
Modification of Area Damage: 11%
Speed Hacks: 14%
Other: 3%
The online cheating content was removed from 7,446 online cheat ads with 27,250,430 followers and views. You can report online cheating content of PUBG Mobile by filling out this form(Click Here).
Also Read: PUBG Mobile x Dragon Ball Collaboration Announced for 2023