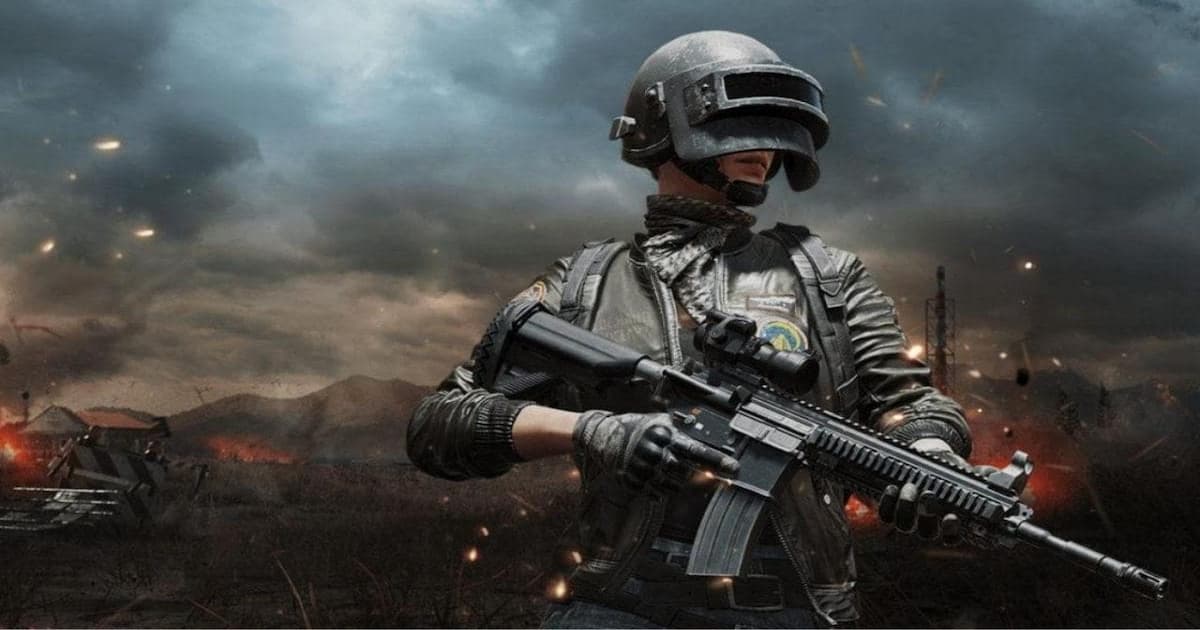 PUBG Mobile is one of the most played online smartphone game titles across the globe and also one of the most revenue-generating games. In the latest report, it has been reported that the online battleground mobile game has hit USD 258 Million (approx Rs 1,855 crores) revenue for May 2021. As per a report from Sensor Tower, Tencent has garnered an increase of 5.2 percent year-on-year growth from May 2020 to May 2021.
PUBG Mobile has become the second highest-earning mobile game title globally even after getting banned in a country like India. It seems PUBG still has some time to surpass another Tencent game, Honor of Kingswith which has recorded USD 264.5 million by May 2021. Let's have a closer look at the revenue report of PUBG Mobile.
PUBG Mobile Become Second Highest Mobile Earning Game
With USD 285 million revenue collection PUBG Mobile has become the second-highest smartphone earning the game title. Besides, the report also suggests that Garena's Free Fire has also seen a huge hike. As per the report, the game has earned around USD 107 million which is a significant 29.4 percent from April and 19.4 percent growth from Mark.
The quarter of the year has become a successful quarter for the game developers. Post PUBG ban a majority of smartphone gaming enthusiasts have moved to Free Fire which might be a big reason for the revenue growth. Here's the list of the top ten games for May 2021.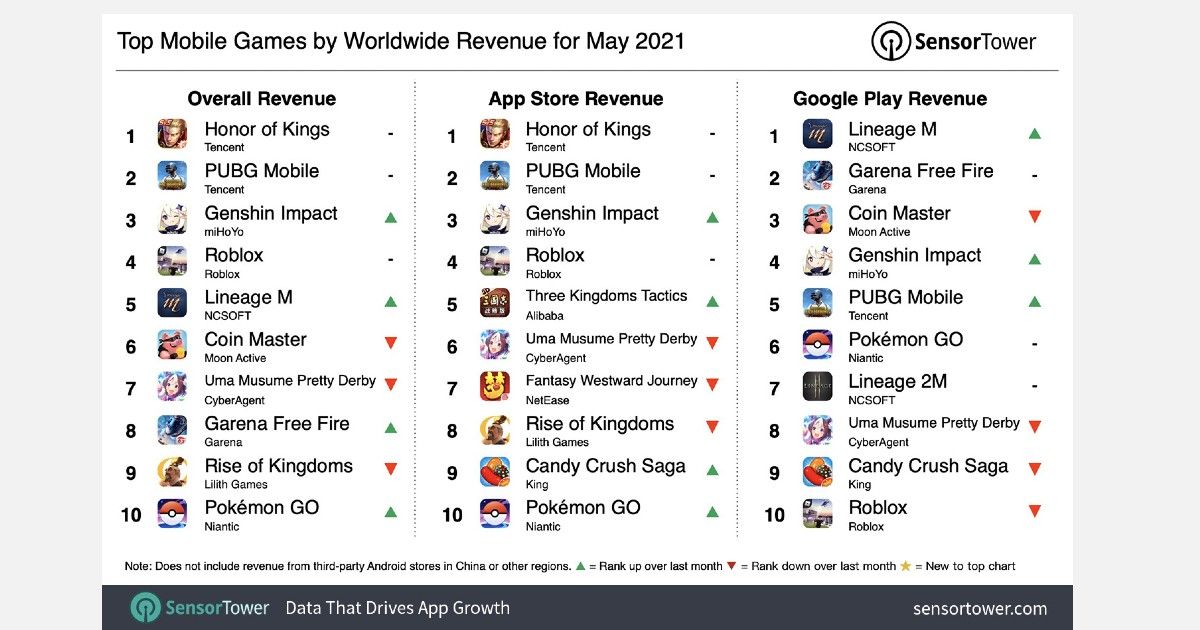 Top 10 Revenue Earning Games
Honor of Kings
PUBG Mobile
Genshin Impact
Roblox
Lineage M
Coin Master
Uma Musume Pretty Derby
Free Fire
Rise of Kingdoms
Pokemon Go
You must be thinking about how much PUBG Mobile India has contributed in the sum of USD 285 million revenue collection. Just to let you know, PUBG Mobile India recorded a peak of USD 3 million a month before the ban. Back in March, Tencent Games the publisher of PUBG Mobile announced that the game title has crossed 1 billion downloads outside the home country China. Tencent announced the achievement after reporting its online game revenue hike to 29% in the last quarter of 2020.