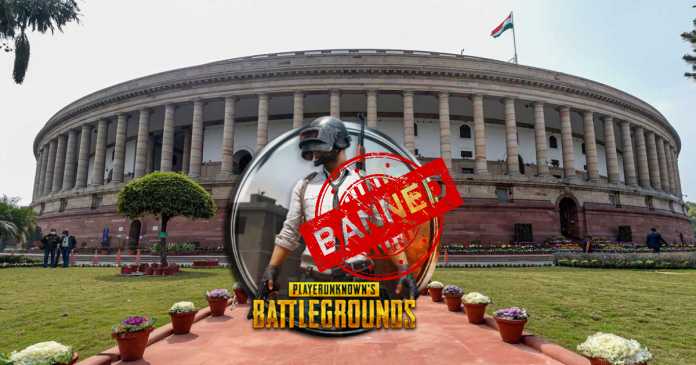 The availability of PUBG Mobile in India is again questioned and this time, it has taken the attention of the Parliament of India. Its availability in the country is questioned at the monsoon session of Parliament by V. Vijayasai Reddy, a member of Parliament, Andhra Pradesh raised questions to MeitY regarding the game's ban in the country. He imposed a few questions about the games' involvement in matricide media reports and actions taken by the respective ministries to prohibit apps similar to the banned applications.
PUBG Mobile is easily the favourite battle royale title in the world and it has played a big role in bringing up esports in the Indian community. It has given identity and career to several players and involved parties in gaming. However, the game was banned by the Indian government amidst India-China issues citing security reasons. PUBG Mobile, PUBG Mobile Lite along with other 116 applications banned back in September 2020 that belonged to China. Recently, news from Lucknow became viral as a boy accused of killing his mother because he was allegedly refused from playing it by his mother. Vijayasai Reddy brings up the topic in the Parliament Monsoon discussions regarding the game's availability and its ban as a whole.
PUBG Mobile Availability in India Questioned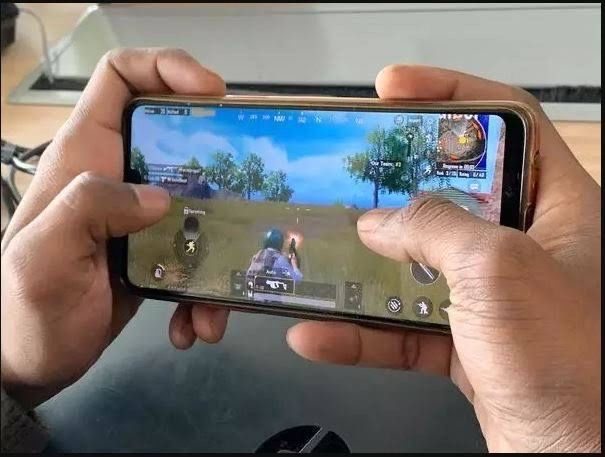 Krafton released Battlegrounds Mobile India or more popularly called BGMI exclusive for the Indian region in July 2021, months after PUBG was banned in India. In the three ban waves, PUBG Mobile was blacklisted as well along with a slew of other applications, and according to the questions being asked to MeitY, the availability of such re-branded apps, third-party stores attempting to make them accessible to the public, and, most importantly, PUBG's complicity in a criminal case is horrifying.
A horrible incident took place in Lucknow in which a teen killed his own mother as she refused him from playing PUBG. It received several complications from the people across India as it is disheartening for everyone to see such incidents, especially PUBG being the main cause. However, this particular case later took a shocking turn when the teen revealed details which was earlier seen as a murder case related to the game.
This was seriously concerned by the National Commission for Protection of Child Rights and they wrote a letter to MeitY asking for an explanation on how the game is still available for minors even though it was banned two years ago. Following that, a Member of Parliament has taken this matter to the Parliament and questioned the game's ban and its involvement in the matricide incident that recently took place. Here are the questions asked by V. Vijayasai Reddy:

MeitY has responded back in the parliament and detailed three points while answering each and every question imposed by the opposition body.
They also mentioned that the incident of the murder of a mother by his son is a matter of investigation by LEA (Law Enforcement Agencies) as MeitY banned the game in 2020 and wasn't available since then. MeitY also issued directives to several third-party sources including Google Play Store and App Store is remove the game and other banned applications. Several ISPs in India were also given directions to block the connection to such domains by DoT.
It's worth mentioning that the Ministry of Electronics and Information Technology (MEITY), in a detailed affidavit, has previously confirmed that the PUBG Mobile app that was banned in India in 2020 and the all-new BGMI mobile app was different.
PUBG Mobile can still be played using a VPN. Android users can access it by downloading from third-party sources while iOS users can access it by changing their location in the app store. However, BGMI aka Battlegrounds Mobile India is available officially and has millions of active players.
As per a few reports, all BGMI's esports events prize pool has crossed Rs 6.8 Crores in the first half of 2022. It is higher than the upcoming Global events of PUBG Mobile events ($7 Million Prize pool). Many people might be in the assumption as it is just a game, but seeing its achievements it can be said that it is more than that. BGMI has definitely raised bars in the Indian Gaming Community and it is reported that the recently concluded BGMS, the first-ever televised esports event has taken Nodwin Gaming to spend nearly Rs 15 Crore to host it. The game is a crucial source of economy for many companies in the country as well as all the people involved in the BGMI gaming community.
Thanks for reading till the end of this article. For more such informative and exclusive tech content, like our Facebook page