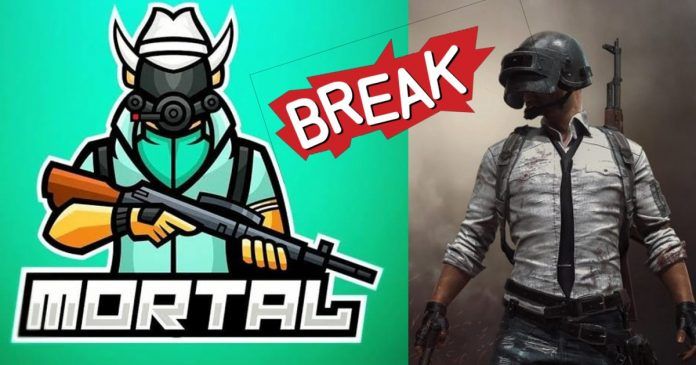 Popular Indian streamer Naman Mathur is widely known as Mortal who is also a key player in Team SouL from India. This team has player numerous esports tournaments and represented India internationally. Mortal has announced that he is taking a break from PUBG Mobile to focus more on his streaming career. This move from Mortal is going to be a big move because he is the highest watched PUBG Mobile streamer. He has over 6 Million Subscribers on his YouTube channel. 
Mortal made this announcement on his stream, he said he will not return to playing competitive PUBG Mobile when the game title will relaunch in India. Recently, Mortal announced that he is leaving the IGL position of Team SouL and taking a break from competitive play. He also stated that he will become the mentor of Team SouL. According to him this decision was made after deep thinking and keeping the best interests of Team SouL in mind. 
A couple of months back PUBG Mobile was banned by the Indian government and now the company has confirmed that the game title is returning to India. PUBG Corps has also released the teaser with popular PUBG Players. Besides, the PUBG Mobile competitive season is also expected to back in India. It has been reported that the game developers are planning to host India's biggest esports tournament after the relaunch of the game title. 
The esports tournament is said to be exclusive from India region and arrive with a prize pool of around Rs 6 crore. Mortal announced that he will be the mentor of Team SouL which means the team will take part in the e-sports tournament. Team SouL has represented India twice in PMCO Global Finals and they are currently playing the PMPL South Asia Scrims 2020. 
Notably, SouL Mortal has taken a break from the competitive PUBG Mobile in past as well and after his last break, the team came back fully prepared for PMCO 2019 edition. So we can expect that this break will be fruitful for Team SouL and Mortal will come back with more preparation. 
Thanks for reading till the end of this article. For more such informative and exclusive tech content, head over to our Facebook page