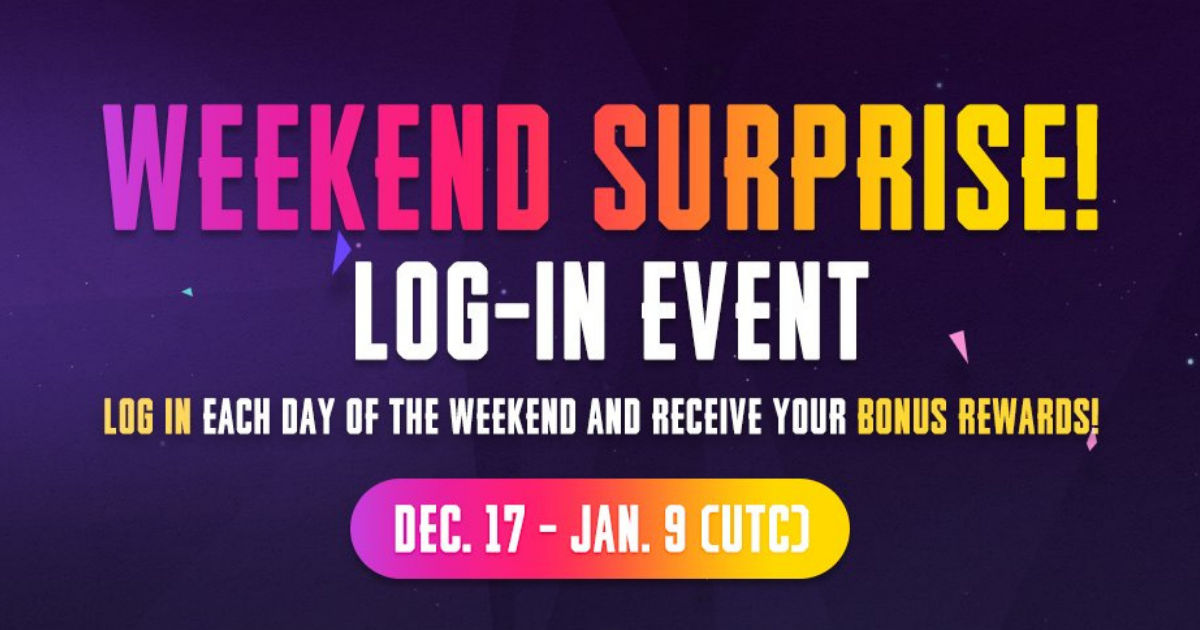 PUBG New State recently was able to finish maintenance, which meant that the new update is finally live, however, there is more in store for players. The dev team just announced that players will be receiving random rewards by login in every day on the weekends for the next three weeks.
For the next three weekends, by simply logging in, players will receive rewards via mail on Fridays, Saturdays, and Sundays at 00:00 (UTC). These rewards will expire in 24 hours, so be sure to claim them before the day's end. These rewards can include Chicken Medals, BP 5,000, and Royale Chest Tickets, and More. These rewards will be generated randomly in the game so there's no telling exactly what players will receive each day.
Also Read: PUBG: New State Update Now Live After Maintenance, Brings New L85A3 Weapon, New Electron Van
PUBG New State Weekend Surprise log-in event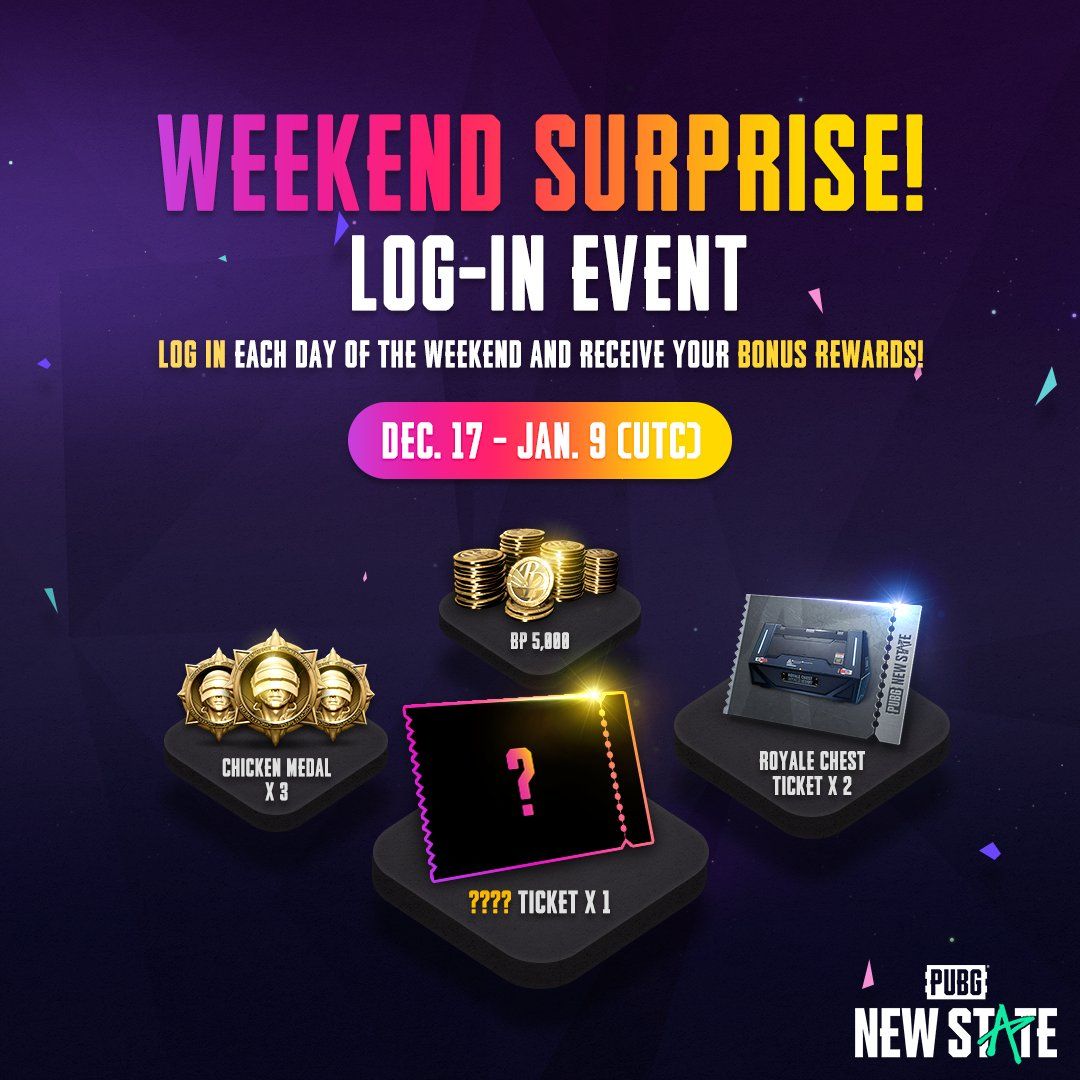 This event will be live from today, December 17 through January 9, 2022. Keep in mind that these log-in rewards will be available in PUBG New State only on the weekends, including Friday. After 24 hours, the daily reward for each day will expire so be sure to collect them every day.
This is all the more reason for players to be diving into the game every weekend in addition to the new December update. The latest update to PUBG New State introduces a wide variety of new content, including weapons and vehicles. The update is currently live and should have been downloaded automatically if players have enabled automatic downloads.
Alternatively, players can download the new update through either Google Play Store or the App Store and experience all the new content PUBG New State has to offer. Since the update was delayed a little, devs have offered players rewards in their in-game mails which they should have claimed by now.