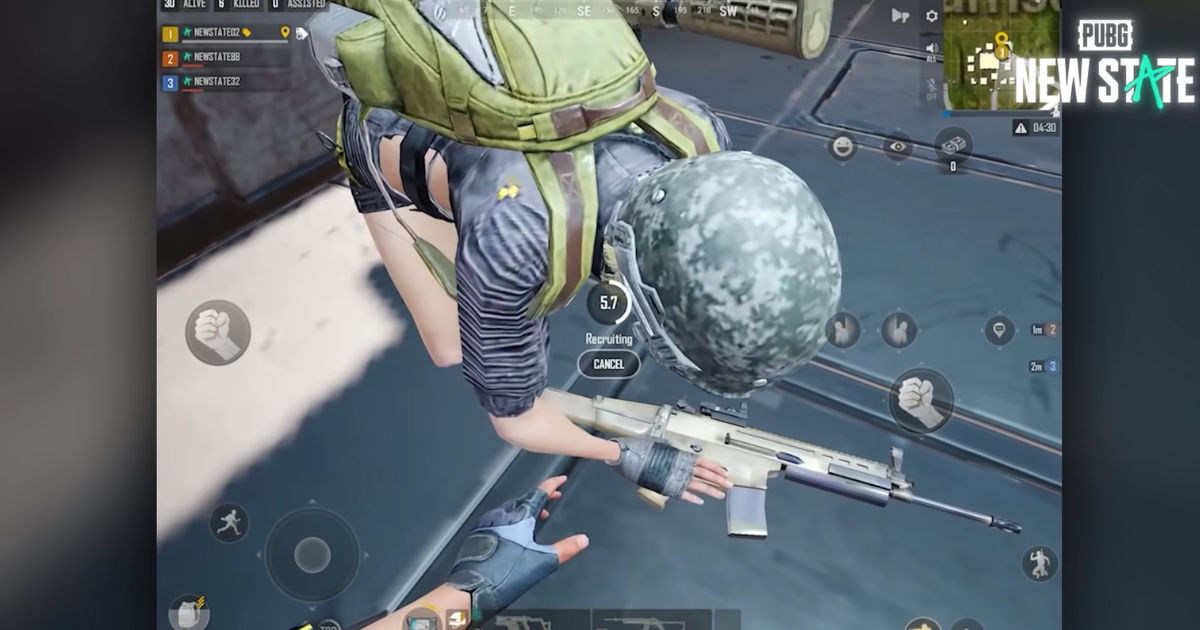 PUBG New State is practically knocking on the door and fans cannot wait to see what kind of new toys, weapons, and mechanics they'll see in the new game. Before launch, the dev team has released a brief video showcasing all kinds of new gameplay mechanics such as bulletproof glass that will allow players to shield themselves from damage momentarily.
When PUBG New State was first unveiled, there was a palpable sense of cautious optimism around the game and whether it will actually do enough to stand independently as a worthy sequel. Now, from the looks of it, it looks like the game might be up to the challenge and it will change up the PUBG formula in a significant way for it to be a meaningful step-up for the series.
Also Read: Call of Duty Vanguard Review: A Decent Entry in the Series, But Far from its Best
PUBG New State has a bunch of cool new mechanics
In just three days, you will be able to experience the immersive battle royale right from your mobile device! #pubgnewstate #dday #launchday pic.twitter.com/kzRwZ9FmVi

— PUBG: NEW STATE (@PUBG_NEWSTATE) November 8, 2021
Over the past few days, devs have been releasing small videos leading up to the launch that details new mechanics. One of the most exciting ones is the ability to carry a bunch of loot and items in the trunk of vehicles, allowing players to carry way more loot than previously possible.
In terms of combat, players will now be able to use their environment to a much larger degree with them being able to utilize bulletproof glass in buildings. However, perhaps one of the biggest game-changers arrives in the form of the ability to recruit downed enemies to your squad – allowing you to up your numbers late into a match. Enemy players can now be recruited into the squad, should you have less than 4 players left in it.
We are now counting down to five days remaining! Turn your foe into your ally with the Recruit system!#pubgnewstate #dday #launchday pic.twitter.com/n6MVDDygfy

— PUBG: NEW STATE (@PUBG_NEWSTATE) November 6, 2021
Environmental destruction and manipulation also looks like a key focus as some material like wood and cloth will allow players to shoot through them. This sort of environmental destruction opens up all kinds of possibilities in terms of gameplay and makes the matches feel all the more frantic.