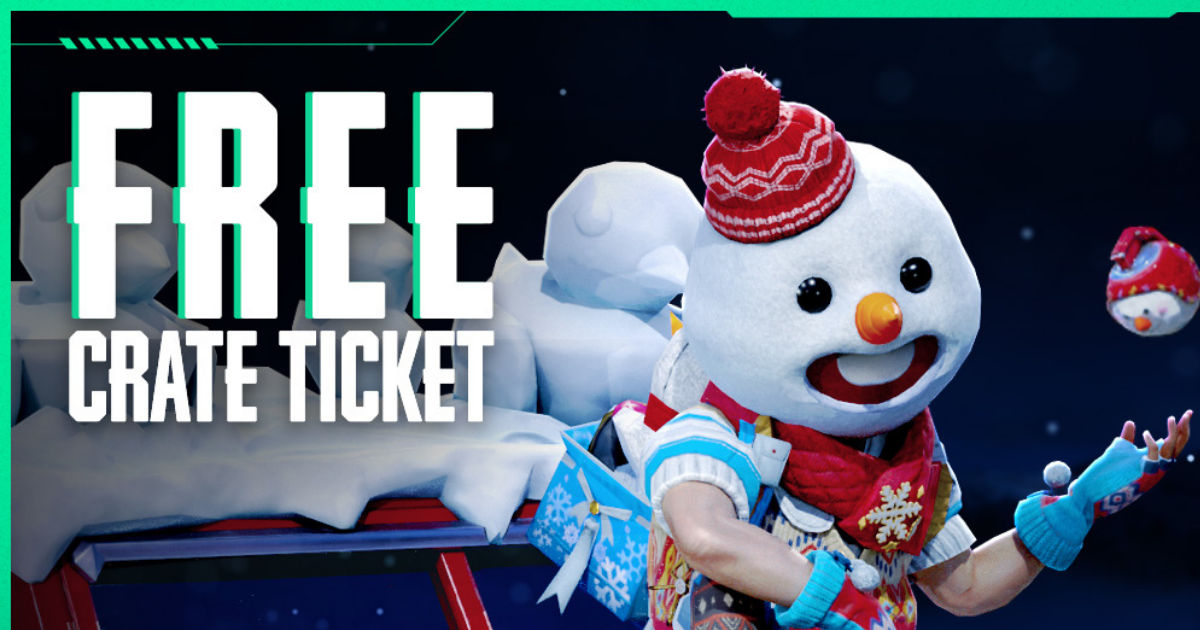 PUBG New State devs are offering up a new "Snow Flake" crate ticket in-game, which they can redeem through their official website's redemption section. The crate ticket will be valid until January 11th, 2022. To redeem the crate ticket code, simply head to the PUBG New State redemption site, linked here, and enter your Account ID (from the game) along with the coupon code.
The coupon code is 'SNOWFLAKECRATE', and players can use it to gain a free crate ticket. If not for the giveaway, players would have had to spend real-life currency to purchase UC in-game, which then gives players access to crate tickets. PUBG New State might not have had the smoothest of launches, but it has begun to pick up steam and 2022 looks like it's about to be a massive year for Krafton and New State fans.
Also Read: PUBG New State Roadmap for 2022 Announced: New Map Look Free Gift Code Revealed
PUBG New State offers up new crate ticket, Snowflake
Claim the exclusive coupon code below to redeem a new "Snow Flake" crate ticket! ⛄

Visit our website to receive your free reward 🎁
– Coupon Code: SNOWFLAKECRATE
– Link: https://t.co/nM6U8vjiPA

*This coupon code expires on Jan. 11 00:59 (UTC)#PUBGNEWSTATE #NEWSTATEEVENT pic.twitter.com/qXsyuzbqGU

— PUBG: NEW STATE (@PUBG_NEWSTATE) January 2, 2022
Krafton has elaborated a little bit on what awaits players in the coming year, including an all-new map, set to be launched mid-2022. The new map looks like a lot of fun, with a lot of topographical diversity, something that TROI could've used more of. Krafton has also confirmed that the game will be receiving two significant updates through January and February.
There's a lot of cool, new things for players to look forward to in PUBG New State and not just bug and stability fixes. New State had a famously bug-riddled launch that perhaps soured the perception of the game for many, despite that, the game has steadily grown in popularity on the back of solid content offerings as well as legitimately engaging game design.
It will be interesting to see what Krafton's approach will be in 2022 and whether they will shake things up in PUBG New State in a massive way.