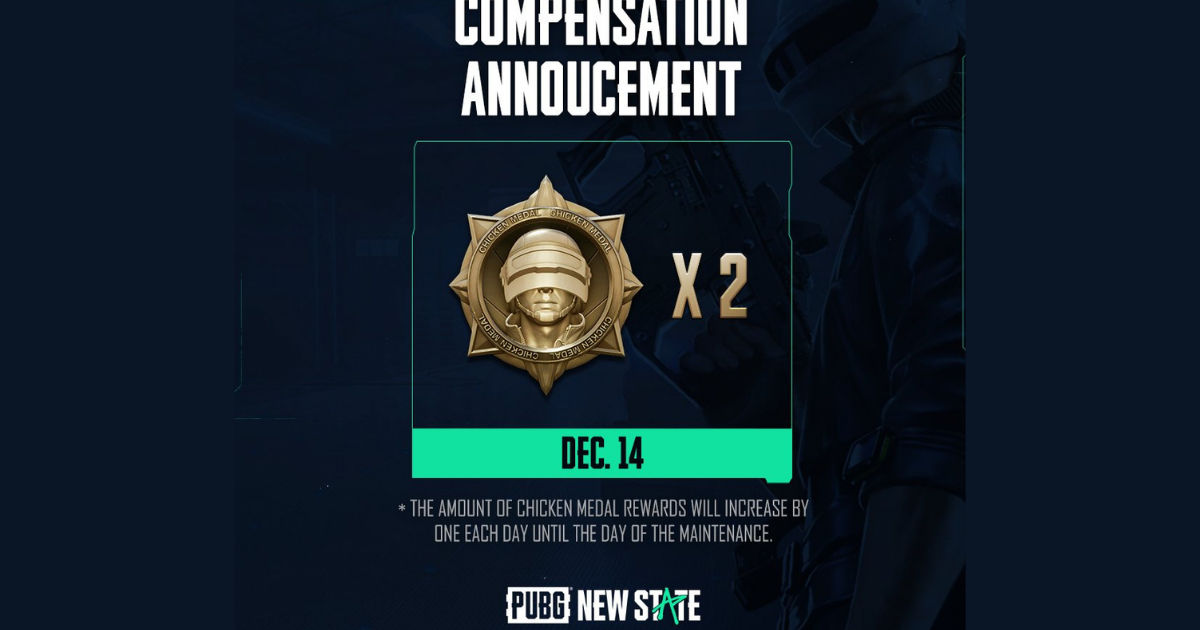 PUBG New State's scheduled December maintenance and subsequent update have been delayed yet again, with the devs citing continuous delay in the app review as the reason. PUBG New State was set to receive a major update on December 9, but the maintenance routine has been pushed back a couple of times now.
As a little compensation for the delay, players will be receiving rewards on a daily basis until the maintenance is complete and the update has arrived. For today's reward, players will receive 2 Chicken Medals. The number of Chicken Medal rewards will increase by one each day until the day of maintenance. Although the reward is pretty decent, players have to be disappointed with the lack of new content at the time it was originally supposed to arrive.
Also Read: PUBG: Battlegrounds Introduces New Anti-Cheat Solution Zakynthos to Combat the Ever-Growing Cheater Problem
PUBG New State maintenance delayed again, daily rewards confirmed
The maintenance will be postponed until further notice due to the continuous delay in the app review. As compensation for your patience, we are sending out Chicken Medals daily until the confirmed maintenance date. 2 Chicken Medals have been sent out as today's reward. pic.twitter.com/ByykxueVfg

— PUBG: NEW STATE (@PUBG_NEWSTATE) December 14, 2021
While it is obviously disappointing to not see content arrive on time, it's probably in everyone's best interest for the update to arrive in a polished manner as opposed to being rushed out. The upcoming update for PUBG New State will introduce a bunch of new stuff in the game including weapons and vehicles.
Not only that but there are several little Quality-of-Life changes within the game such as Car Audio that might need some polish in order to be integrated seamlessly. It is unclear when the maintenance will be scheduled next but till then, players at least have the daily rewards to enjoy. The upcoming update will introduce a brand-new vehicle called the Electron which looks pretty solid.
New Vehicle: Electron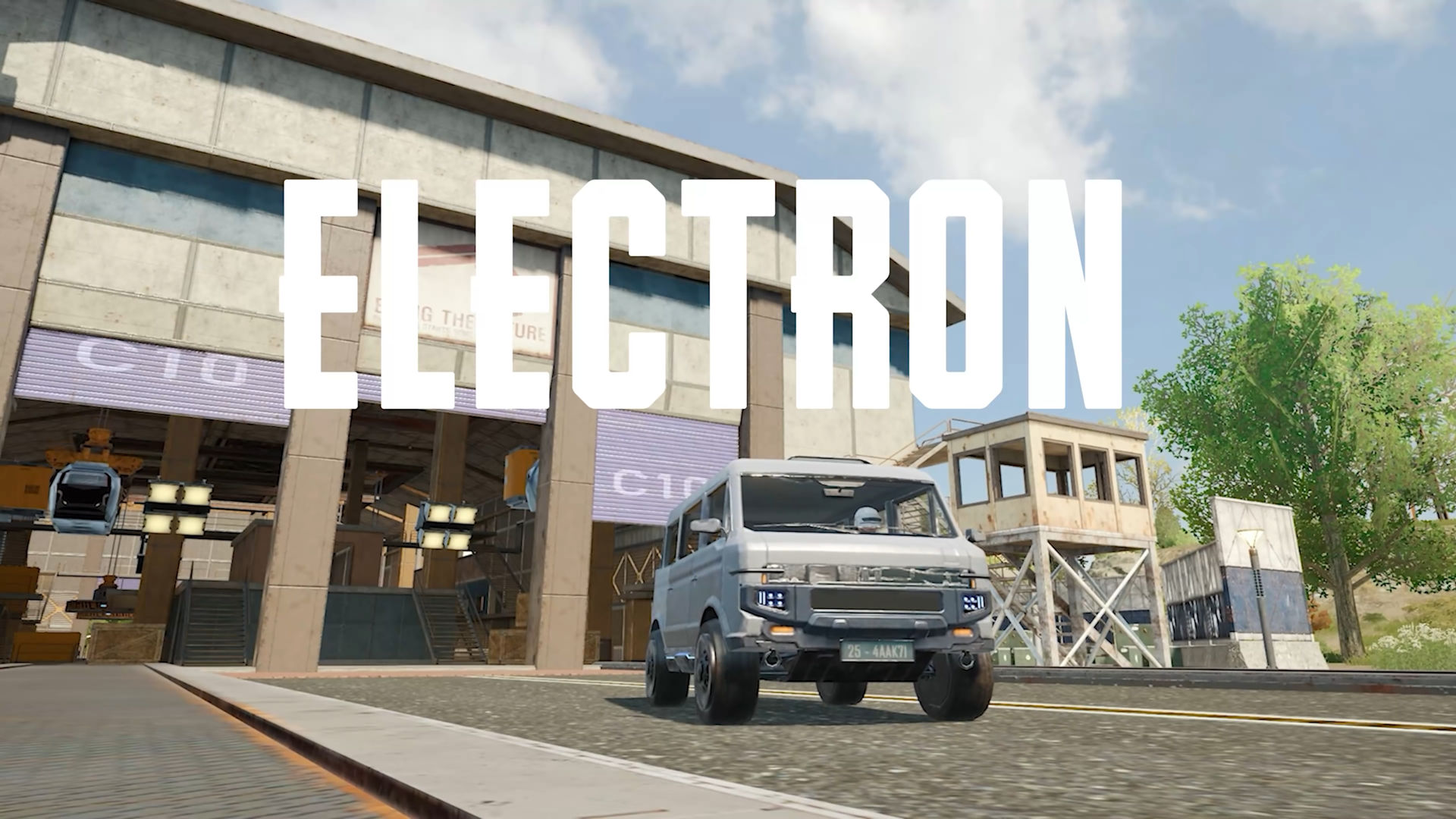 The Electron is an electric 6-seater minibus that is more durable than other vehicles. You can switch seats while in the vehicle, even when riding with a full squad.
Vehicle Overview

Type: Electric, 6-seater
Special Notes: More durable than other vehicles.
Location: Troi, Training Ground