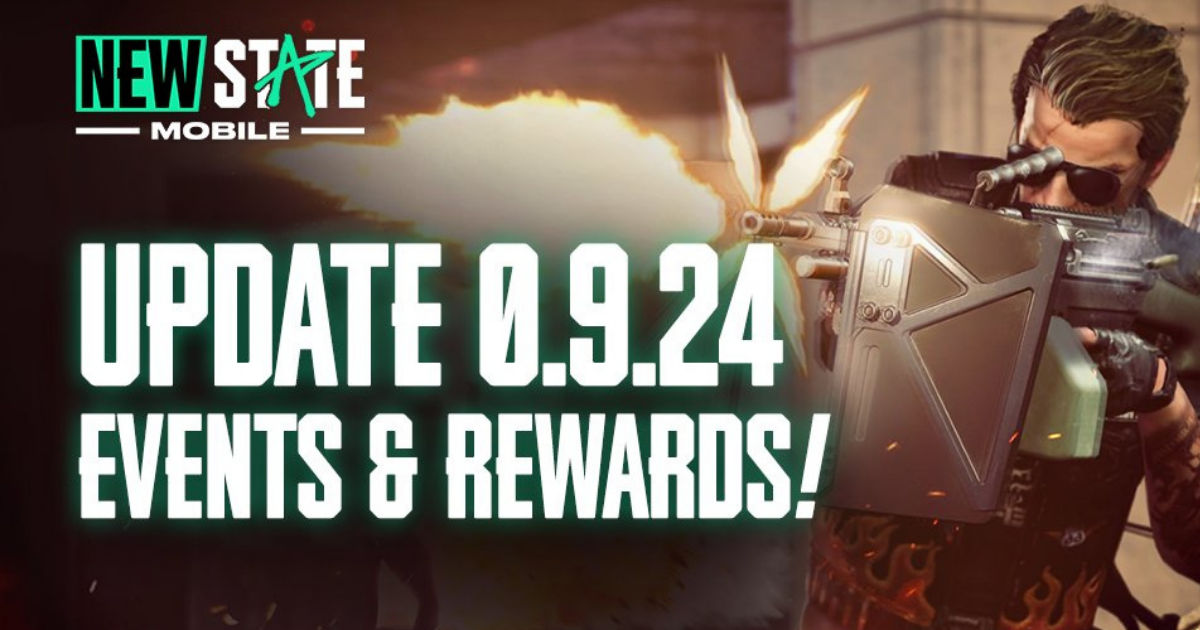 PUBG New State or New State Mobile's latest update, 0.9.24 is now live and it's brought quite a lot of new stuff to the game. In addition to new content, New State Mobile devs have revealed events and rewards coming players' way in the next few weeks.
The first event is the New State 100Day Event celebration from February 18 – February 25. During the event, players will receive new emotes in the game. next up is the 'MBTI is Love' event, which is currently live, and will be so until March 16, 2022.
In addition to these timed events, players will receive daily weekend gifts every Friday to Sunday in New State Mobile. These weekend gifts include Crates, Royale Chest Tickets, and Chicken Medals.
Also Read: PUBG New State Rebranded to New State Mobile, Stirs Up Speculation of PC Version
PUBG New State Patch Notes 0.9.24
The update dropped on February 10, 2022 and these are the official patch notes:
New Mode – Round Deathmatch
Round Deathmatch is a new 4v4 deathmatch mode where the first team to win 4 out of 7 rounds wins the match.

The two teams will battle it out in the Arena, Round Deathmatch's first map.
The Playzone will be restricted from the start of the match and set randomly around the center of the map.
In Phase 2, the Playzone will be near the Care Package in the center of the map.
The last remaining team (regardless of number) will win the round. The first team to win 4 rounds will be crowned the winners of the match.
Team Deathmatch Rework
The map has been widened to create more diverse engagement situations.
Additionally, underutilized routes and objects that provide cover have been greatly improved.
Players who die 4 consecutive times without getting any kills will be provided with a Lv. 3 helmet and Lv. 3 body armor at their next respawn.

In this situation, you will receive Lv. 3 body armor at every respawn until you get a kill.

The Team Deathmatch interface has been revamped.
New Weapons – MP5K and Crossbow
The MP5K is a 9mm SMG that can be equipped with any attachment.
The MP5K will spawn in Troi, Erangel, and the Training Ground.
With easy recoil control, the MP5K offers a balanced performance in close-quarters combat.
The Crossbow deals high damage as a silent ranged weapon but has very low reload speed.

The Crossbow will spawn in Troi, Erangel, and the Training Ground.
When equipped with a crossbow-specific attachment, the reload speed is increased by 25%.
Bolts will spawn on the field and can also be purchased in the Drone Store.
To read the complete breakdown of all new features and changes to New State Mobile, head on over to the official New State Mobile site linked here.