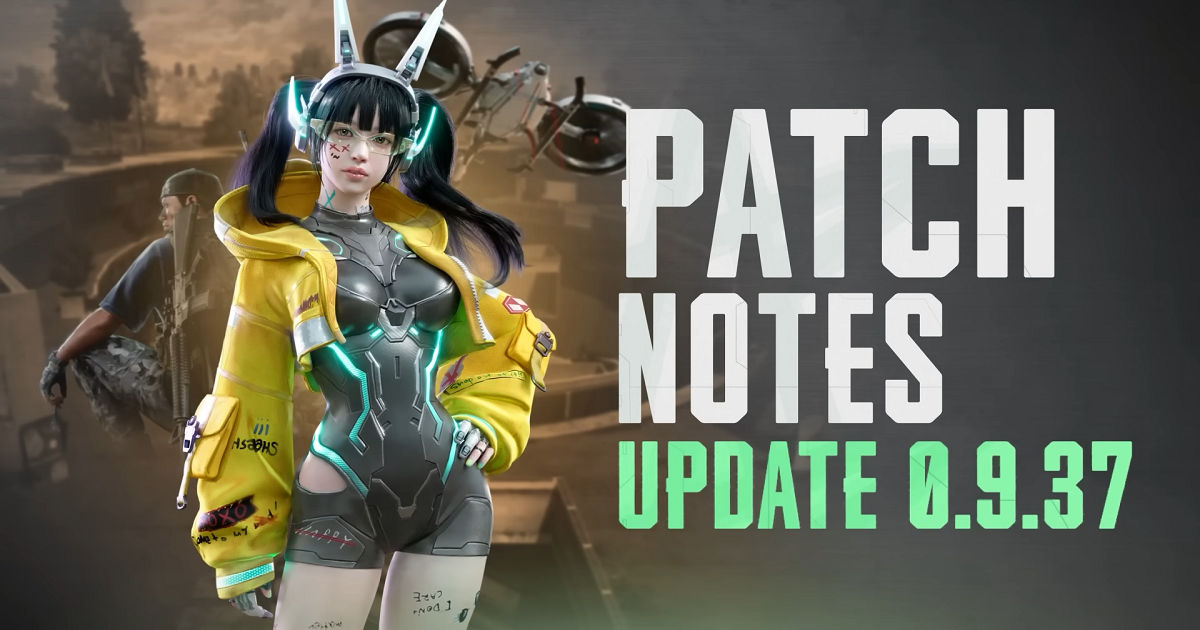 PUBG New State Mobile has just released a new patch notes video from the upcoming Update 0.9.37. The new update introduces players to the newest Sniper Rifle in the game, the Lynx AMR Sniper Rifle.
Lynx is now the most powerful Sniper Rifle in the game but only comes with 10 bullets and more ammo cannot be acquired through the Drone Store or from the field. Other major additions to the game include the latest collaboration as PUBG New State Mobile's Assassin's Creed collaboration is now live in-game.
The patch also makes changes to gunplay that can massively affect how players pick their weapons in the game.
Also Read: New State Mobile Announces New Program for Players to Test Upcoming Content and Provide Feedback
PUBG New State Mobile Update v0.9.37 Patch Notes
New Weapon – Lynx AMR Sniper Rifle
Utilizes .50 BMG Ammo
Can only be obtained from care packages as well as the armory in Chester, Troi.
Highest Damage of all Sniper Rifles in the game.
Ability to penetrate and damage enemy vehicles.
Comes with only 10 bullets. More ammo cannot be acquired from the field or the Drone Store.
Does not hold any attachments other than Scopes.
Also Read: PUBG New State Name List (August 2022): 150+ Best Stylish Design Nicknames for Boys and Girls in PUBG: New State Mobile
Gunplay Updates
S1897 [C2] now available, ammo changed to Slug. Increases weapon damage but reduces pellet spread from 9 to 1.
S12K [C2] added with an extended magazine. Weapon capacity increased from 5 to 20 in exchange for slower reload speed.
Mk47 now supports Grenade Launcher.
Other In-Game Updates
Armoury alarm timer changed to 2.5 seconds after opening.
Fixed issue where the player abnormally moves position or takes continuous damage when colliding with tram.
Gear provided to players without kills in Deathmatch modes changed from Lv.3 gear to Lv.4 gear.
Reduced UI during parachuting for better visibility.
Survivor Pass Vol.10
Shy-D from the Dream Runners faction as the Premium Pass character.
Completing all story missions will grant the player Shy-D's outfit and appearance.
New Collaboration
New State Mobile's collaboration with Assassin's Creed is now available, with new missions.