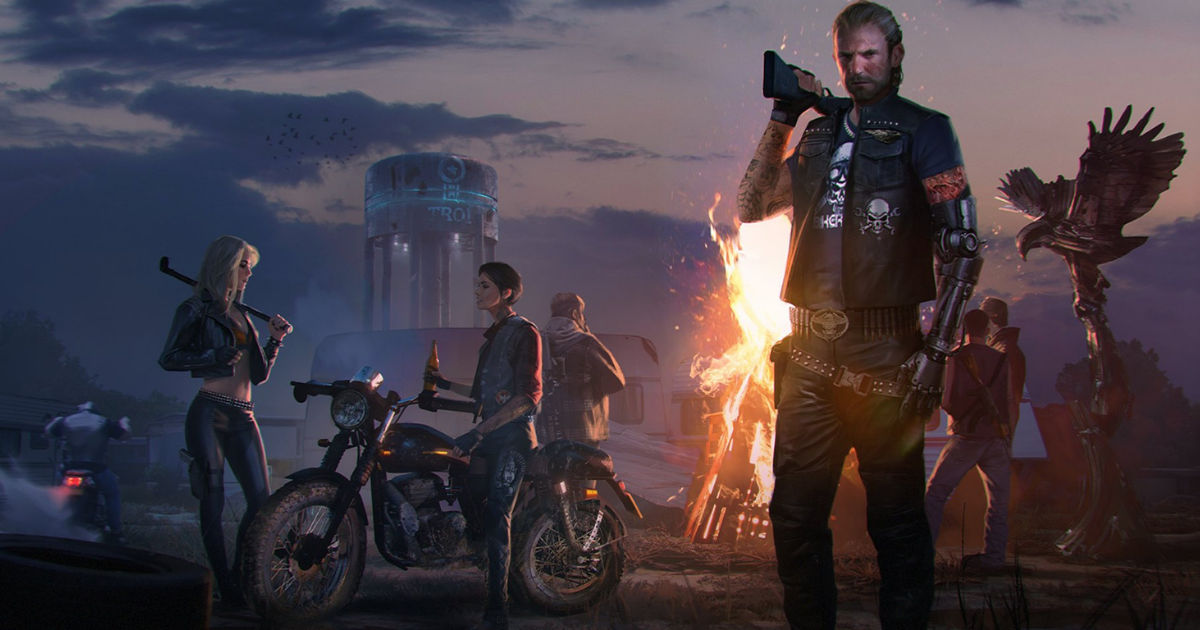 PUBG New State Mobile Update 0.9.24 brings the Survivor Pass Vol.4 and its protagonist is Mayhem's Doug Bikerway. Completion of these story missions in Survivor Pass will allow players to unlock costumes and character skins for free.
The Premium Survivor Pass unlocks the Imperial Guard Costume Set. Purchasing Premium Plus Pass will allow players to instantly receive 'better' rewards. Reaching a certain pass level after purchasing a Premium Pass will result in the NC amount used being returned to the player.
New State Mobile Update 0.9.24 is now live and it packs a whole lot of content, including a brand-new game mode, Round Deathmatch. The new story mission involves the player working with Arnie 'Mayhem' Kopelson and his gang of arms-dealing bikers that have rolled into Troi on Christmas Eve with supplies.
Also Read: PUBG New State Mobile Update 0.9.24 Patch Notes Out: Events and Rewards Revealed
PUBG New State Mobile Survivor Pass Vol.4 Introduces Mayhem
Sheriff Berry had arrested Kopelson years ago on charges of extortion and racketeering; the two men were not on good terms. But they now had a common enemy – neither one wanted to see the GLC control Michigan.
Meet Mayhem by completing his weekly story missions in Survivor Pass!

— NEW STATE MOBILE (@_NEWSTATEMOBILE) February 22, 2022
New Survivor Pass Badge Feature
Your Survivor Pass badge information will now be displayed with your nickname so that you can check Survivor Pass progress at a glance!
For every 10 levels obtained through the Survivor Pass, the pass badge will grow by one tier.

EX: Pass Level 1-10 → Tier 1
EX: Pass Level 41-50 → Tier 5

The badge designs for the Premium Pass and the Premium Plus+ Pass have been changed to a more special design.
New State Mobile Update 0.9.24 introduces a ton of cool elements such as the new Co-Op Revive/Recruit feature. This means that squads can collectively revive a downed teammate or recruit an enemy teammate, speeding up the process in a big way.
As long as 1 team member is still reviving/recruiting, the process will continue until completion. When using the co-op feature, the UI progress will appear on the screen. Up to 3 team members can revive a teammate or recruit an enemy player. Read the full breakdown of all new changes on the official New State Mobile site linked here.