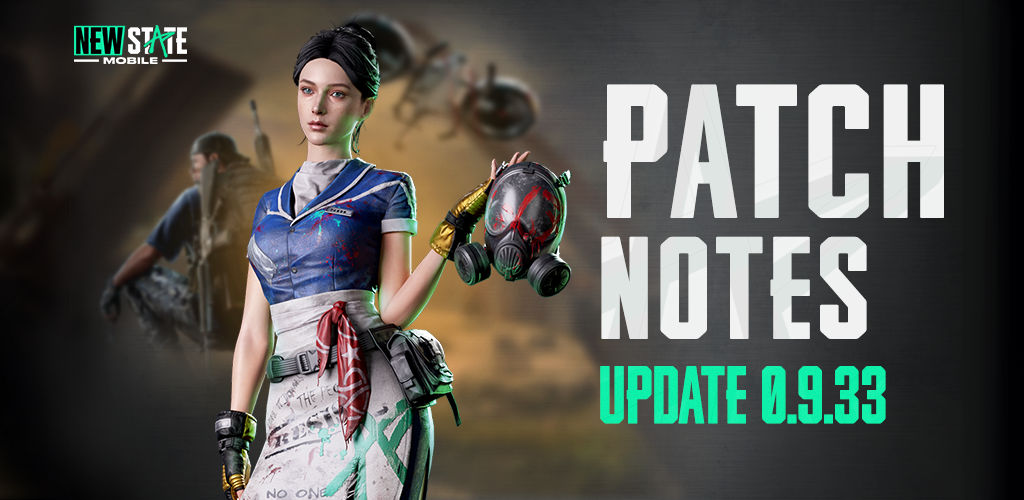 PUBG New State or New State's Mobile latest patch update v0.9.33 is now live for its users. Similar to the previous updates, the latest patch is also set to bring a lot of new stuff into the game, like weapons, attachments, improvements, and additions. Apart from that, there will be many in-game events for players to participate in and win exclusive cosmetics.
The new update is set to launch today i.e., June 16, 2022, and the devs have released the New State's Mobile Patch Notes v0.9.33 earlier this morning on their official social media handles. New Changes include Map improvements to Troi like tram arrival indicator along with adding many bumps, terrains, and ridges offering players more cover on the battlegrounds to play the game. Let's check all the patch notes of the latest update.
PUBG New State Patch Notes v0.9.33 Goes Live Today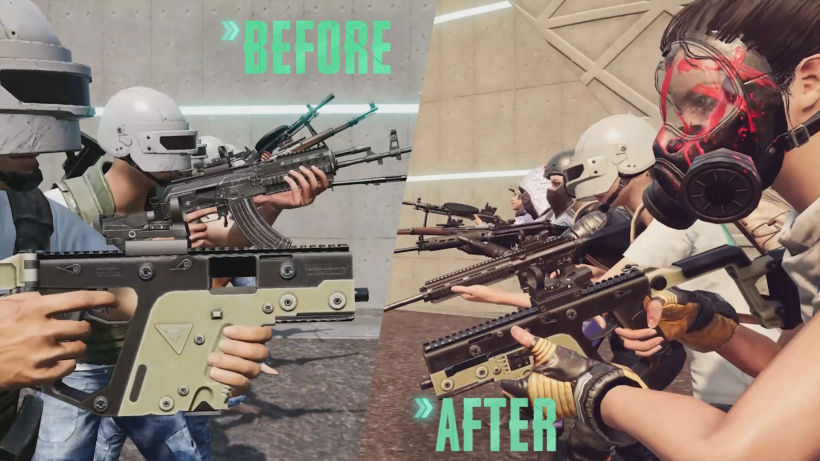 The new updates will be available today and here are the official patch notes:
New Weapon Customization: Micro UZI gets a new laser sight to the weapon. The changes include:

Increased deviation control when hip firing
+ Increased deviation control when shouldered shooting
– Decreased vertical recoil control.
C2 for M16A4 adds an enhanced barrel and unlocks a grip slot. Decreases vertical recoil while increasing burst fire rate.
Blue Zone Balance Changes

In BR: Original mode of Erangel and Troi, later phases will inflict greater damage depending on how far the player is from the safe zone.

Hot Time Bonus

Playing in a map applied with Hot Time will grant bonus tier points.
Go to the map selection screen to see which maps are applied with Hot Time.
Hot Time bonuses will be applied as indicated below.
Weapon Balance Changes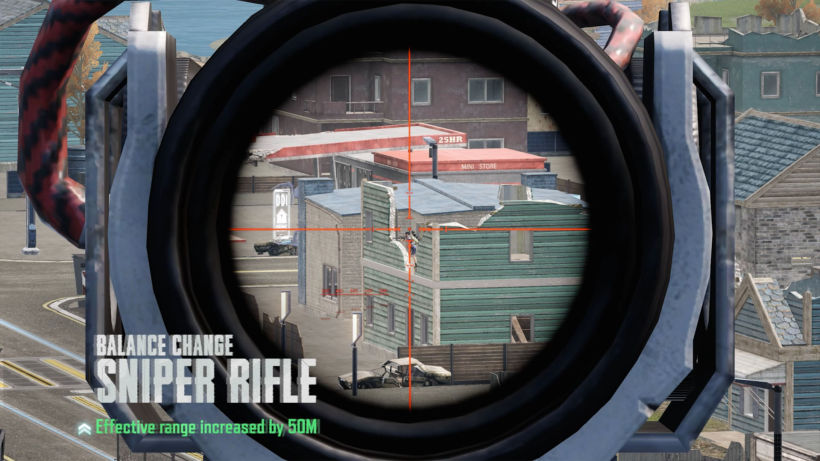 The speed in equipping and unequipping guns has increased.
All weapons are now at least 10% faster than before.
SMG, SG, and HG have been significantly increased in speed by 35~50%.
The effective range for SR and DMR has increased.
Burst delay for M16A4 and Mk47 has been reduced from 0.1sec to 0.05sec.
Firing-rate for UMP45 has increased from 650RPM to 700RPM.
With the new update, players can now use healing items while driving. A new Survivor Pass Vol 8 will be available in the game soon, and players must complete all the missions to get exclusive content featured. Other changes include Graphic enhancements, Animation Changes, UI improvements, and Bug Fixes. The developers have released a maintenance schedule to push the update live, and here are its timings.
PUBG New State Maintenance Schdeule
The game servers are temporarily closed for maintenance from 00:00 – 06:00 (UTC). pic.twitter.com/GPq9XsdJmp

— NEW STATE MOBILE (@NEWSTATEMOBILE) June 16, 2022
The maintenance break is necessary as the new update is pushed to the game's online servers, which the players will later access. During this maintenance break, no player can be able to play the game, and they will be shown an error message if they try to access the game. The game's servers will remain down on June 16, 2022, at the following timings:
June 16, 00:00 – 06:00 (UTC+0)
Following the maintenance schedule, one can head to their respective application distributing platform to download the latest update.
Check New State Mobile Official Patch Notes Here