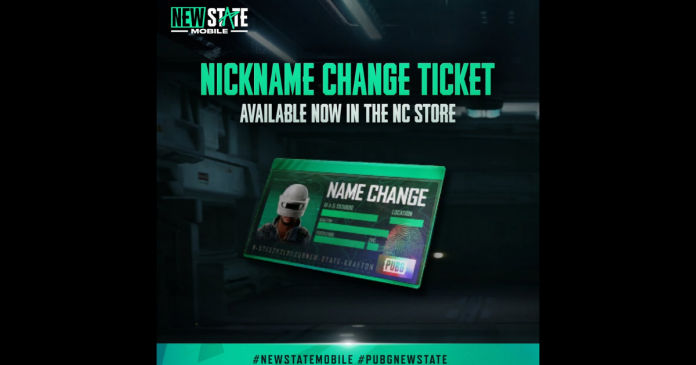 For a while now, PUBG New State players have been requesting a certain feature in the game, and the devs have now come through. Starting today, the Nickname Change Ticket will be available for purchase in the NC Store, allowing players to change their Nickname by using said Ticket.
By purchasing this Ticket, players will be able to change their in-game name, which is a pretty big deal for gamers. Quite often, players can often grow tired of their nickname and wish to change it and the new Ticket will certainly help players get through that.
PUBG New State has a lot of new content heading its way in February, which will probably see the launch of Season 2. As for now, there is plenty of new content from Season 1 that players can enjoy in the game right now.
Also Read: PUBG New State Update 0.9.23 with Season 1 is Now Underway, Patch Notes Out
PUBG New State Gets New Nickname Change Ticket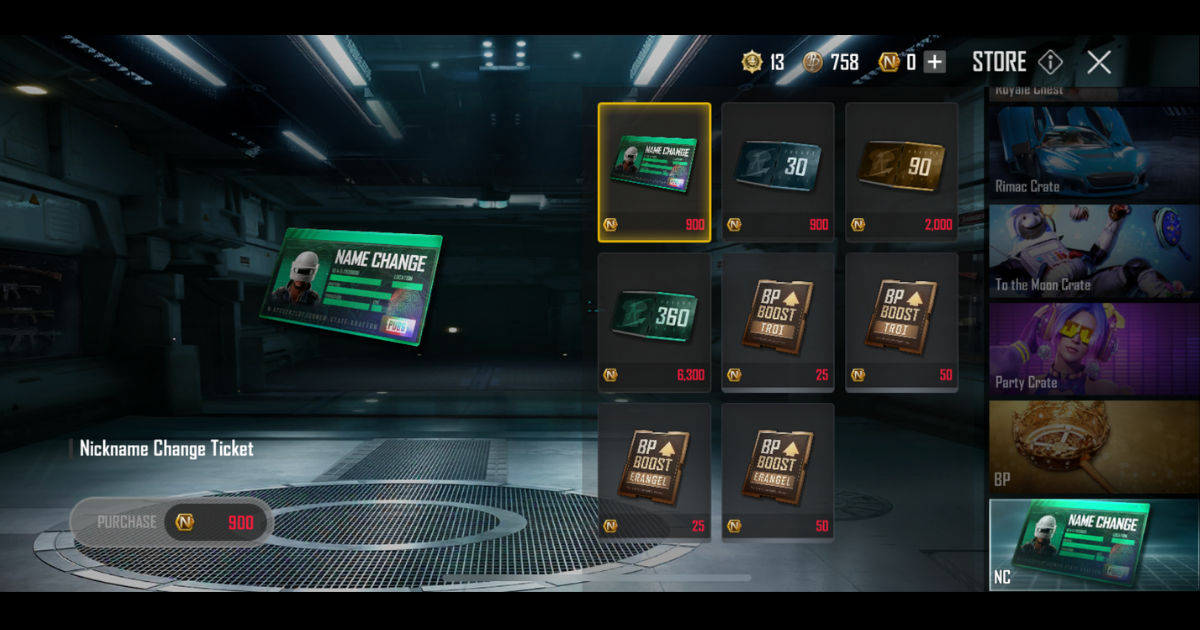 The Nickname Change Ticket can be purchased for 900 NC, which can be acquired through various ways. One of the most common ways to acquire NC in PUBG New State on Android is by signing up for the Google Play Store's Opinion Rewards, which rewards players with credits that can be exchanged for NC in-game.
Patch 0.9.23 introduced a ton of new content to the game and it looks like the devs aren't done yet. Earlier this year, it was revealed that PUBG New State's first two major updates will arrive in January and February. More will likely be revealed about the February update towards the first or second week of the month.
If Season 1 is any indication of the scale of updates the devs have in store, players can expect a lot of substantial content coming their way in the game.
With January's update out of the way, players are now looking forward to the February update of the game. It will be interesting to see whether the Nickname Change Ticket is received positively by the fanbase and if it becomes a popular item in the NC Store.
Thanks for reading till the end of this article. For more such informative and exclusive tech content, like our Facebook page