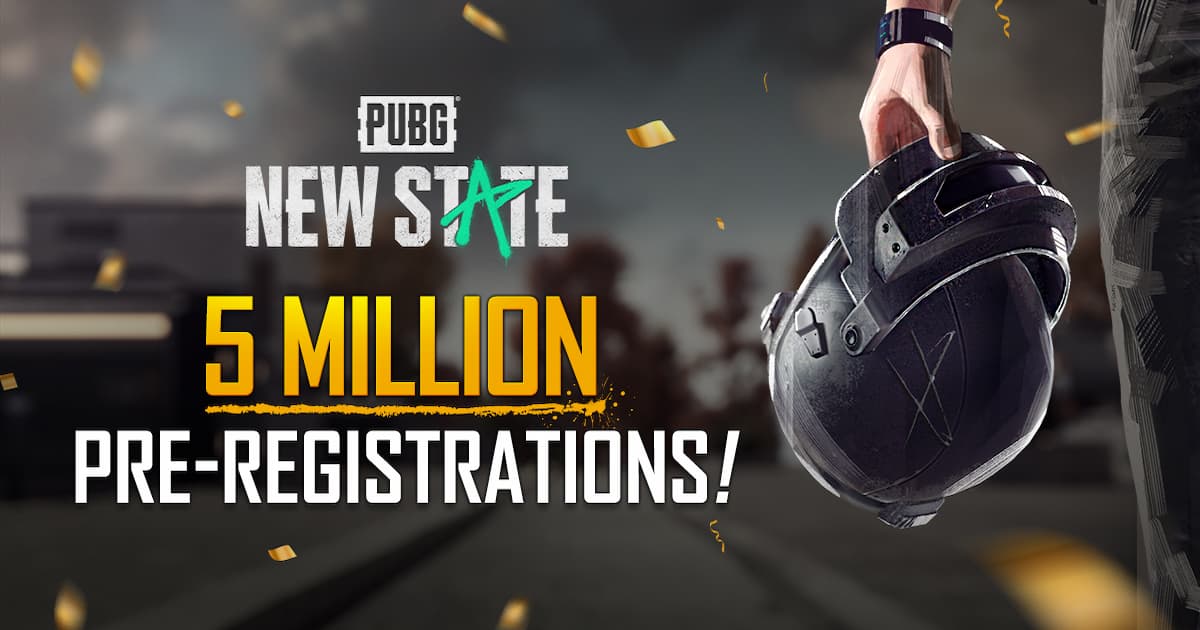 Things haven't been looking good for PUBG: Mobile in the past few months. The game suffered a massive drop in its playerbase after it was banned in India. Despite several attempts by Krafton, the government doesn't seem to be changing its stance on the ban. On the other hand, Krafton is also gearing up to launch the sequel to PUBG:Mobile, PUBG: New State. Set in a futuristic theme, the game is all set to feature several new gadgets and mechanics. The game's pre-registrations have already begun and the developers have revealed some interesting insights.
PUBG: New State Developers hint at an exclusive announcement coming soon
In a tweet on the PUBG: New State Twitter handle, the developers have revealed that the game has received 5 million pre-registrations to date. This is quite a milestone for the game, considering that the franchise's popularity has been somewhat dwindling over the months.
You did it! We did it! Thanks to our AMAZING community, we've hit over 5 million pre-registrations on Google Play within a week! 🙏

We're excited to share more exclusive info soon, so keep an eye on our social channels and spread the word! 👀#pubgnewstate #pubgns #newstate pic.twitter.com/gBrtPism6c

— PUBG: NEW STATE (@PUBG_NEWSTATE) March 5, 2021
Alongside that, the developers have also revealed that more exclusive information will be available pretty soon. This could possibly hint towards a release date or some other major announcement. In fact, we might as well see some collaborations to build up the hype for the game. It remains to be seen what else Krafton has in store for fans. For now, fans are quite eager to play the game when the early access kicks off.
That being said, quite a lot of fans are still unhappy. The game's pre-registrations on iOS haven't begun yet, and many are asking for that. Furthermore, Indian fans are still quite eager to play the game. Krafton on the other hand doesn't seem to be concerned with the launch of PUBG: New State in India. Instead, its primary focus is to bring PUBG: Mobile in India. Whether any of the two games actually make their way into the country remains to be seen.