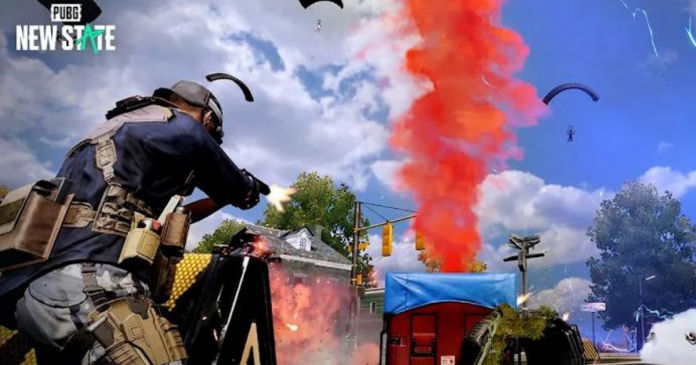 By playing a match on Erangel, Troim, Station, and BR: Extreme, PUBG New State players will earn 3 bonus Chicken Medals in the Weekly Challenge. To earn these Chicken Medals, players will need to clear all missions.
PUBG New State's latest update, 0.9.23, introduced Season 1 of the game, which means that the pre-season period is now officially over. Season 1 brought a whole bunch of new toys to the game, including a speedy, new, EV, the Rimac Nevera.
The devs had shared earlier this year that PUBG New State will receive two updates, spread out over January and February. The January update has been live for about a week, and now, we have some preliminary details on the February update.
Also Read: PUBG Creator PlayerUnknown has Shared a Demo of 'Planet-Sized Worlds' for His Next Game
PUBG New State Graphics Update Will Arrive in February Update
We are working on graphics of Troi to reduce eye fatigue, and make it easier to locate enemies on a distance.
This graphic improvement will be included in our February Update.

— PUBG: NEW STATE Dev Team (@NEWSTATE_DEV) January 18, 2022
The new update will, according to the devs, reduce 'eye fatigue' for the players. Majorly, the graphics update is to help players spot enemies at a distance, which could be a real game-changer for many.
Spotting enemies before they get closer is essential to getting a drop on enemies in a battle royale game such as PUBG New State. Details on the graphic update are still sparse as the devs haven't shared exactly what changes will be made to reduce eye fatigue. So far, there hasn't been a release date on the February update for the game, but devs will likely share details closer to launch.
It will be interesting to see if the February update will usher in Season 2 of the game or whether the devs decide to stretch out the inaugural season a bit. These aren't the only two updates shared by devs but it has also been confirmed that PUBG New State will receive a new map towards the middle of the year.
Thanks for reading till the end of this article. For more such informative and exclusive tech content, like our Facebook page