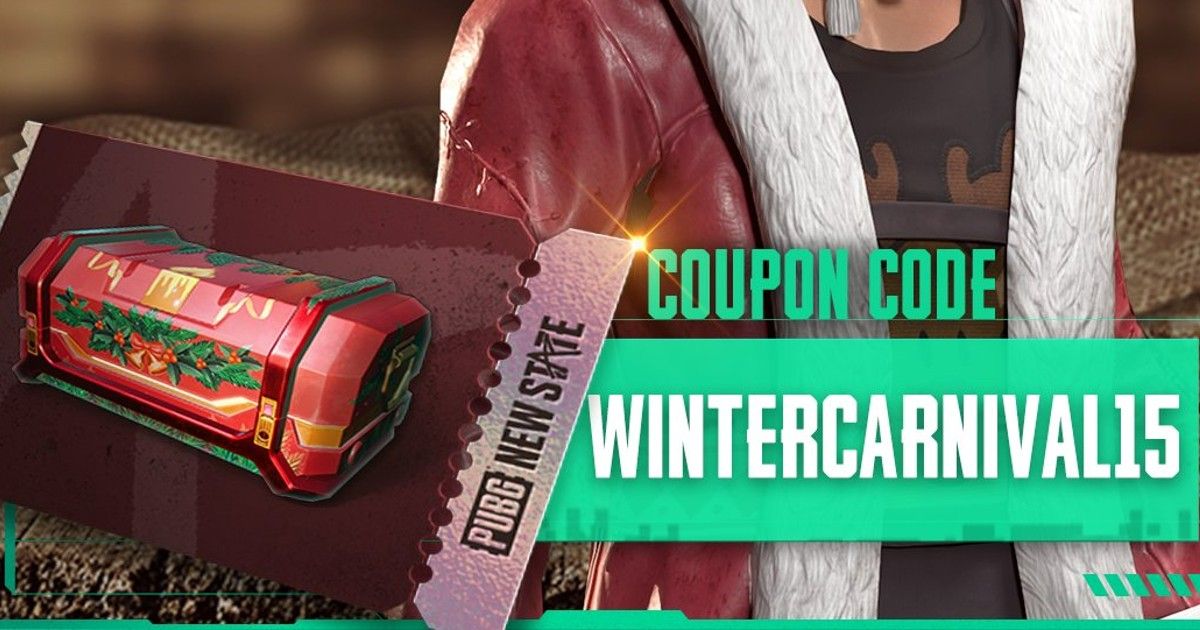 PUBG New State is offering all of its players a free rewards crate, as part of its festive season promotional efforts. The new rendition of Playerunknown's Battlegrounds Mobile, which is available in India under its PUBG guise, announced a new 'Winter Carnival' rewards crate in the game, which can be redeemed and opened by all players of the game by using a coupon code. The official Twitter handle of the game announced the crate earlier today.
To open the crate, users will be required to go to the redeem coupon code section of the game, and use the code WINTERCARNIVAL15 to get a host of surprise rewards. The crate can also be redeemed on the PUBG New State website, by entering the coupon code and the account code of a player. The rewards from the surprise crate will be directly credited into the user's game account, which can then be accessed within the game itself.
As for what the Winter Carnival crate brings, players can expect rewards such as legendary tier or mythical tier cosmetic overhauls, such as special edition beards, moustaches, goggles, weapon skins and more. Players can also expect to win special, winter edition parachutes and even custom motorbikes with winter special paintjobs.
PUBG New State is one of two Krafton games that are presently available in India, in the mobile gaming space. The game was released after the original PUBG Mobile, which has since gone through a ban in India — and subsequent resurfacing as well. The game presently operates in the country as Battlegrounds Mobile India (BGMI), which is largely similar to the original game.
However, BGMI offers specific customisations such as different graphics for players being shot, stricter parental controls, prompts alerting users about the virtual nature of the game, and so on. However, the game stands independent of the global PUBG Mobile game, and rewards announced for the latter is different from coupons and rewards that are announced for BGMI by Krafton.