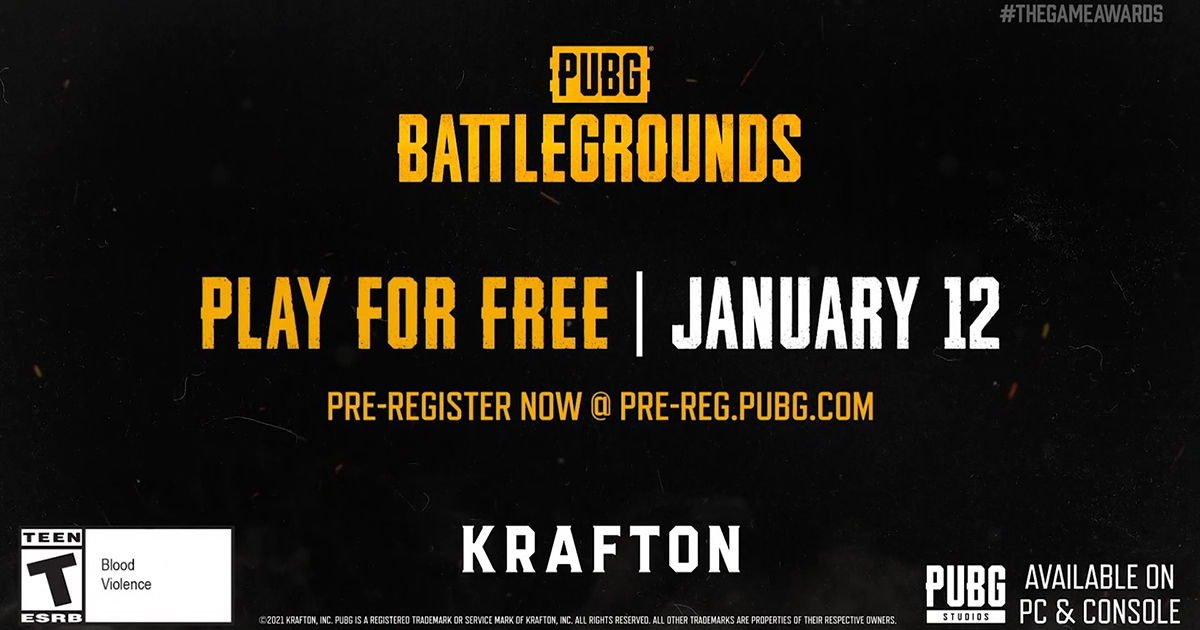 PUBG or PlayerUnknown's Battlegrounds went live on Steam in Early Access back in March 2017 and was an instant hit. It essentially introduced the masses to the battle-royale genre of gaming and people were hooked.
The 1.0 version of PlayerUnknown's Battlegrounds launched on Steam at a price of Rs 1,499. It has been available for discounted prices on an off but at no point was it free-to-play. But it seems like the developer is finally making the game free to play.
PUBG: Battlegrounds: Free-to-Play
PlayerUnknown's Battlegrounds which is the PC version of the game was renamed to PUBG: Battlegrounds. And now Dave Curd is the creative director of Krafton has announced during The Game Awards 2021 that the game is going to be free-to-play four years after it officially launched.
The game will be free to play from January 12, 2022 and is currently available in pre-registration. But some elements of the game will still be behind a paywall including things like Ranked matchmaking. These things can be accessed by paying a one-time fee of $12.99 (Rs. 982) for the Battlegrounds Plus which will essentially be an 'account-upgrade'. Battlegrounds Plus will give people access to ranked and custom match modes, special in-game items, and more.
For those that already own PUBG: Battlegrounds, they will be awarded the PUBG Special Commemorative Pack, which will include the Battlegrounds Plus and additional in-game items.
PUBG has been one of the most popular games ever with over 75 million copies sold since the launch of the game. And Krafton has seen even more success with PUBG Mobile adn all its iterations which have been downloaded over 1 billion times.
But this move to make the game free-to-play could stem from the fact that the game has been losing players for a while now. This was also one of the reasons why the developers decided to finally include bots in the game back in May of 2020.