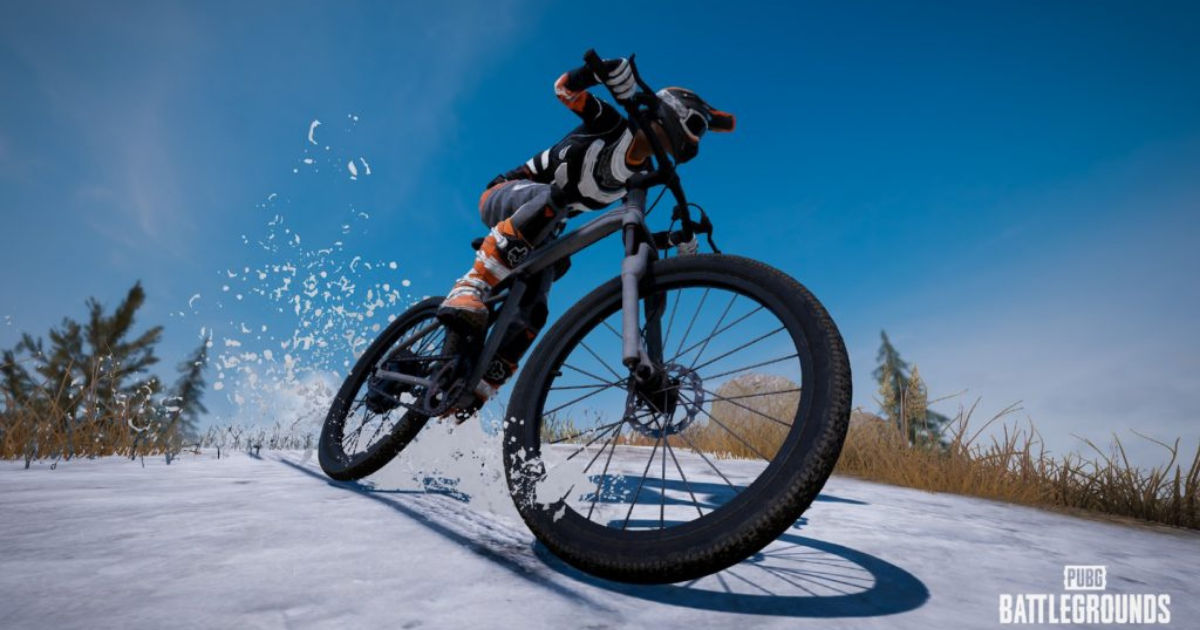 PUBG gets its latest update, and it brings with itself a ton of new toys such as the Mountain Bike, an all-new way of traversing the battlegrounds. Along with that, the map rotation will also be changed, with Erangel, Miramar, Vikendi, Taego, and Sanhok joining the rotation in normal matches while Ranked matches will now have Erangel, Miramar, and Taego.
Taego will remain in the map rotation for Season 15 as the devs note that the community has responded quite positively to the new map and that it has become very popular within the player base. The devs additionally note that Haven could not be included in the map rotation for Season 15 simply because the team would have had to then adapt the map selection UI for regions with map selection without thorough testing.
Also Read: Free Fire MAX OB31 Update Goes Live Today, to Bring Christmas Themed Cosmetics and Events
PUBG Update 15.1 Patch Notes
New Vehicle: Mountain Bike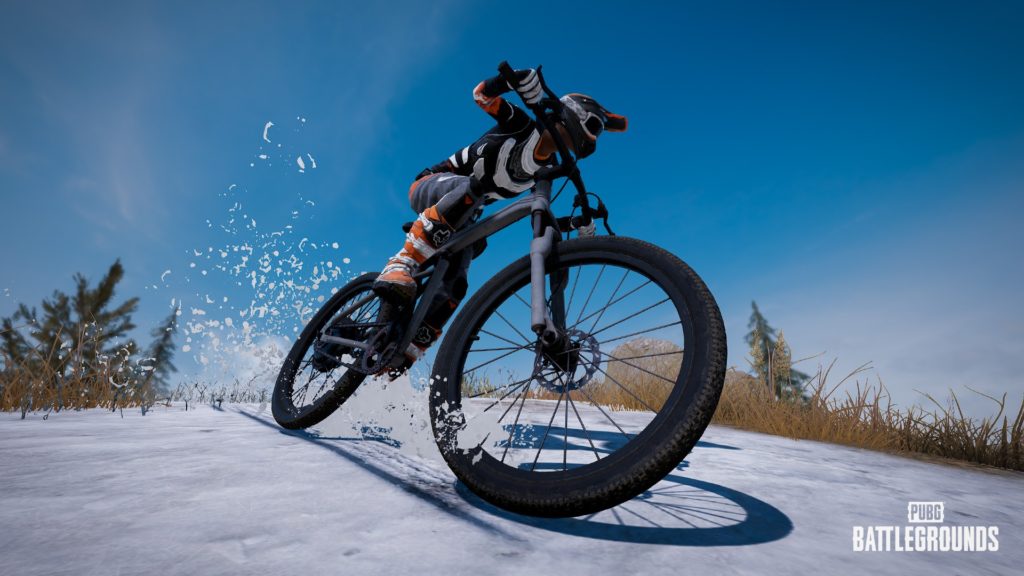 The mountain bike has been in popular demand within the player base and the devs have finally responded by giving players a rather interesting way to traverse the map. The Mountain Bike can be located on the outskirts of the map and can be found as a lootable item in its folded state.
The Mountain Bike trades armour and protection for stealth, as the lack of an engine means players can navigate their way across the map silently. The player can also shoot while on the Mountain Bike, thus, creating an awful lot of opportunity for players to employ stealth tactics.
SPECIFICATIONS
Maps: All maps in normal matches
Spawned in a folded form.
Unfold it into a rideable vehicle or store them in inventory.
Folds back into an item when stored back into the inventory.
Due to the absence of a speedometer, the current travelling speed is not displayed.
Does not spawn in Esports Mode.
Maximum number of passengers: One
Maximum speed:

Max speed without sprinting (85% Throttle): 50 km/h
Riding with 40% or more Boost (90% Throttle): 54 km/h
Riding with sprint tapping (100% Throttle): 62 km/h

HP: Cannot be destroyed, including the wheels
Item weight: 70
Fuel consumption: None
Weapon Balance Update
P90
Increased horizontal and vertical recoil
Increased ADS deviation during full-auto burst
Lowered Care package ammo from 250 -> 200 bullets
Shotguns
Increased damage drop-off range to improve effective range by several meters per shotgun
Increased hit probability on short-range
Increased Sawed-Off damage by 1
Decreased Sawed-Off pellet spread
LMGs
Reduced recoil when shooting in crouch and stand
Increased Body Damage multiplier from 1.0 to 1.05
Increased M249 damage by 1
Increased MG3 damage by 2
Decreased MG3 horizontal recoil
KAKAO FRIENDS!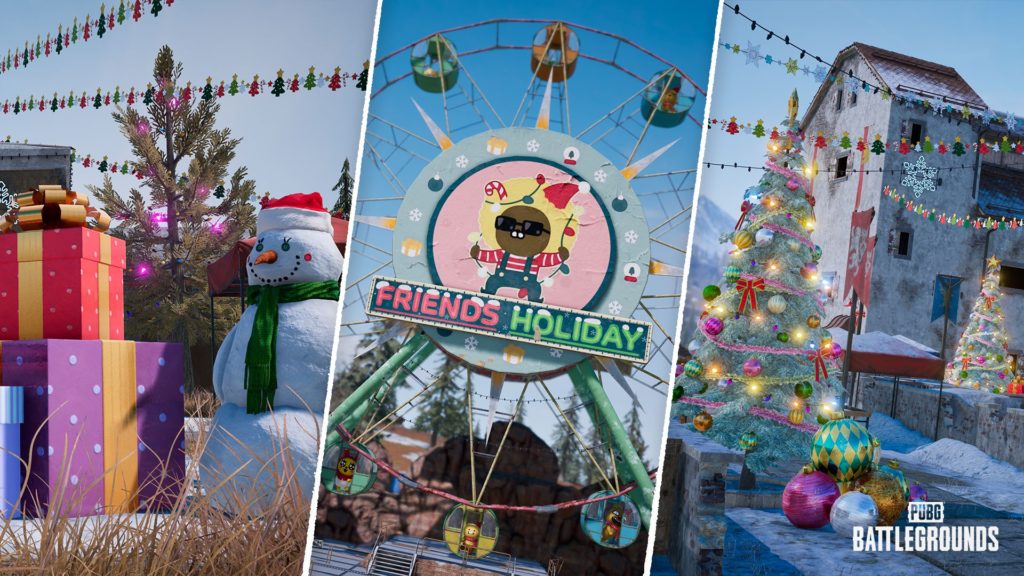 PUBG collaborates with KAKAO FRIENDS! to deliver all kinds of new content within the battlegrounds, most notable of which is Dinoland being transformed into KAKAO FRIENDS Land. There will be plenty of KAKAO FRIENDS billboards and buildings adorned with KAKAO FRIENDS ornaments in PUBG.
Along with that, the Christmas theme has been applied to Dinaloand, Castle, and Winery along with Christmas weather. For the complete breakdown of the patch notes for Season 15, head on over to the official PUBG site linked here.