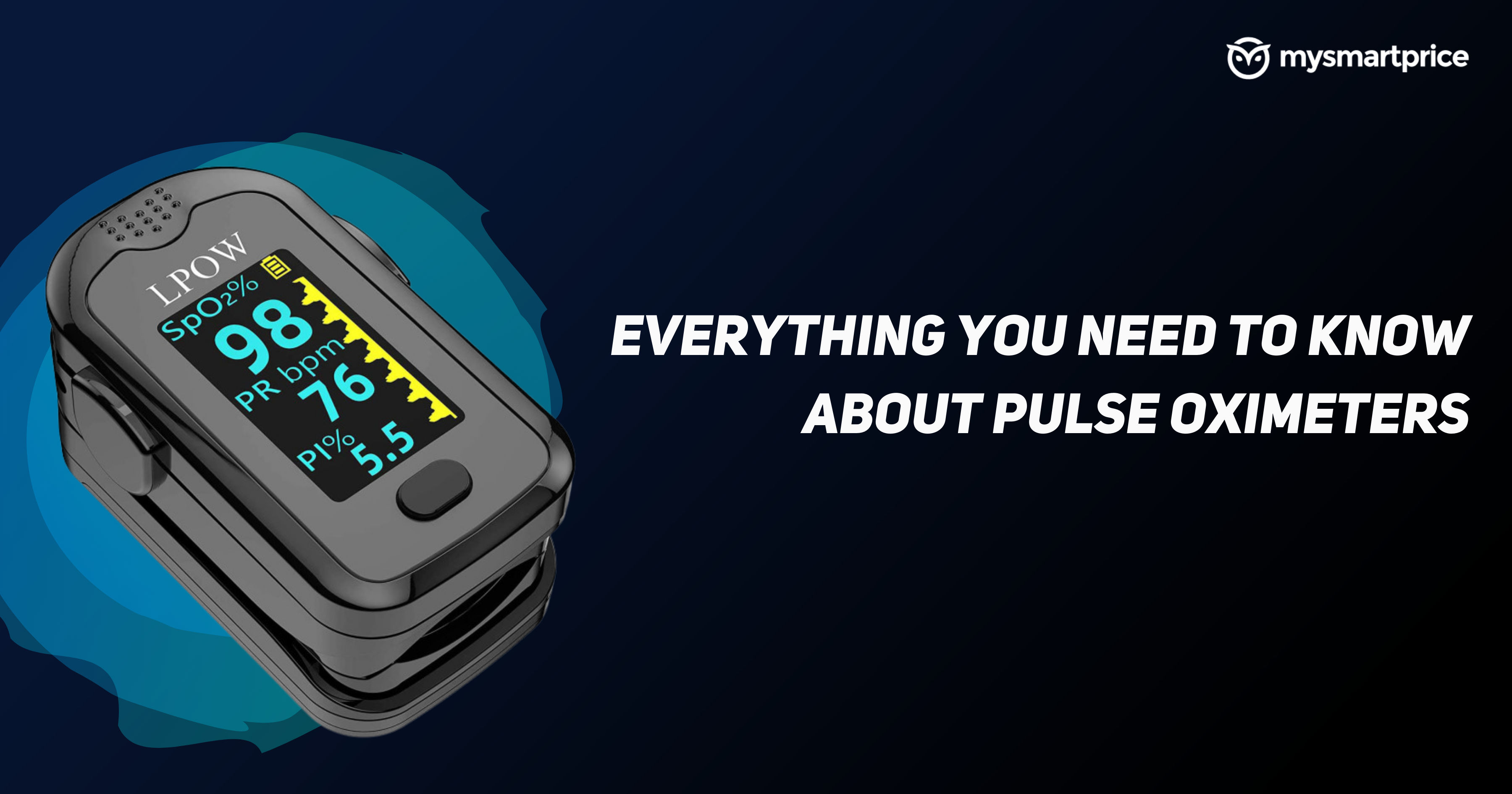 The second wave of the COVID-19 pandemic has wreaked havoc across the whole country. During these desperate times, people are concerned about their oxygen levels as the disease is primarily affecting the respiratory system. This is why blood oxygen monitors or oximeters have become a necessity for every household. The pulse oximeter is an instrument that is helping to detect the early signs of COVID-19. That being said, using a pulse oximeter can be tricky for some as it displays various information like SpO2, Pulse and PI. Also, in this sea of options, it becomes a difficult task to select the best from the rest. So, in this article, we are going to explain in detail what pulse oximeters are, how they work, which brands you should go for, and more. So, let's get started.
Also Read: CoWIN Slot Notifier: List of Online Tools Which Notify You When COVID Vaccine Shots For 18+ Open Up in Your Area – MySmartPrice
What is Pulse Oximeter?
For those who are not aware, a pulse oximeter is a small, clip-like device that attaches to a body part like a finger. The device is used to detect the oxygen saturation levels in the body, which is measured in SpO2 units. The main functionality of the pulse oximeter is that it measures the amount of oxygen that is sent to the body part which is farthest to the heart.
The clip-like meter is put one of the fingers with the nail-side up and it beams different wavelengths of light through the bloodstream when it is active. The haemoglobin in the bloodstream then absorbs the different wavelengths of light, which at the end gives a numerical reading based on the calculation. The oximeter is critical at the time of the COVID-19 pandemic as it is a respiratory disease and monitoring oxygen levels is of prior importance.
Also Read: Covid Vaccine Certificate Download: How to Download Vaccination Certificate from www.cowin.gov.in, UMANG, More (mysmartprice.com)
Best Pulse Oximeter Brands in India
There are different brands that are currently selling pulse oximeters in India that sells from Rs 1,500 to Rs 5,000. However, only a few are actually trustworthy. One of these brands is Dr Trust. The brand offers US FDA approved finger pulse oximeters in the country with an accuracy of up to 3 per cent. Apart from this, there are brands that sell one of the best pulse oximeters in India. Here's the list:
ChoiceMMed
Noymi Yobekan
Vandelay
Microtek
Elko
Meditive
BPL
Hesley
Beurer
Dr Odin
MediWave
Also Read: N95 Mask Online: 9 Best N95 Masks You Can Buy Online in India to Protect from COVID 19 – MySmartPrice
Type of Pulse Oximeters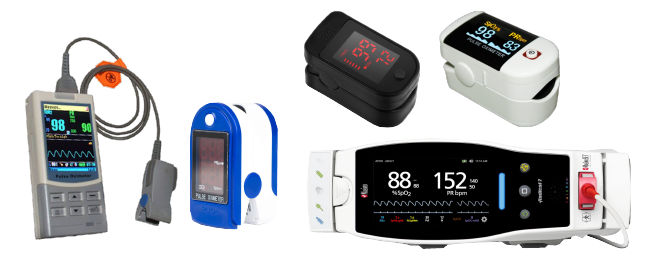 There are three different kinds of oximeters. The first one is known as finger pulse oximeters. These are generally used in homes. Second one is the hand-held oximeters. Lastly, we have fetal pulse oximeters. The hand-held and fetal pulse oximeters are generally used in hospitals and nursing homes. The two types of oximeters are also generally more expensive than the finger pulse oximeters.
Which Pulse Oximeter Type is Best
The finger pulse oximeter is considered to be the best option right now. This is primarily because they are easier to use when compared to hand-held and fetal pulse oximeters. Furthermore, the finger pulse oximeters are easily available for purchase from the market and are cheaper than the rest of the two oximeters. Using a finger pulse oximeter is the best fit for home usage.
Also Read: COVID-19 RT-PCR Test Online: How to Book Coronavirus Test Online and Get Sample Collection at Home, Price – MySmartPrice
What are the Two Readings on a Pulse Oximeter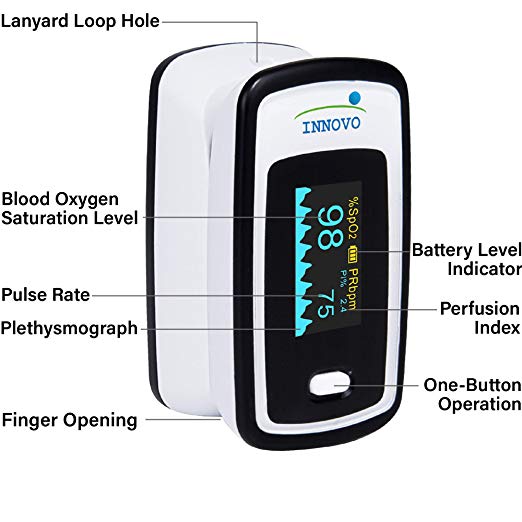 The finger pulse oximeter gives two types of readings. The first one is the SpO2 reading, which is given in percentage. The second reading it delivers is of pulse, which is measured in PRbpm. Then there is perfusion index (PI) is the ratio of pulsatile blood flow to the non-pulsatile or static blood in peripheral tissue. It is meant to determine the pulse strength of the individual.
What is the Normal SpO2 and PRbpm?
As per the World Health Organization (WHO), the normal oxygen saturation (SpO2) should be somewhere between 95 per cent and 100 per cent. If the SpO2 reading is less than 94 per cent then the person needs medical attention. However, if it drops below 90 per cent then it is a clinical emergency. Coming to the perfusion index (PI), it should be from 0.2 per cent to 20 per cent. Lastly, the pulse rate should be ideally between 60 to 100.
Also Read: CoWIN 4 Digit Security Code: What is It, Where Will You Find, and More Questions Answered – MySmartPrice
Pulse Oximeter: Where to Buy in India
You can buy the pulse oximeter from both online and offline stores across the country. Big e-commerce websites like Amazon and Flipkart are selling the finger pulse oximeters in the country. Furthermore, other sites like 1mg, drtrust.in, and more also sell pulse oximeters. Moving on, you can also get the oximeters from an offline pharmacy near you. One can also go to popular pharmacy chains like Apollo, MedPlus, and more to buy finger pulse oximeters.