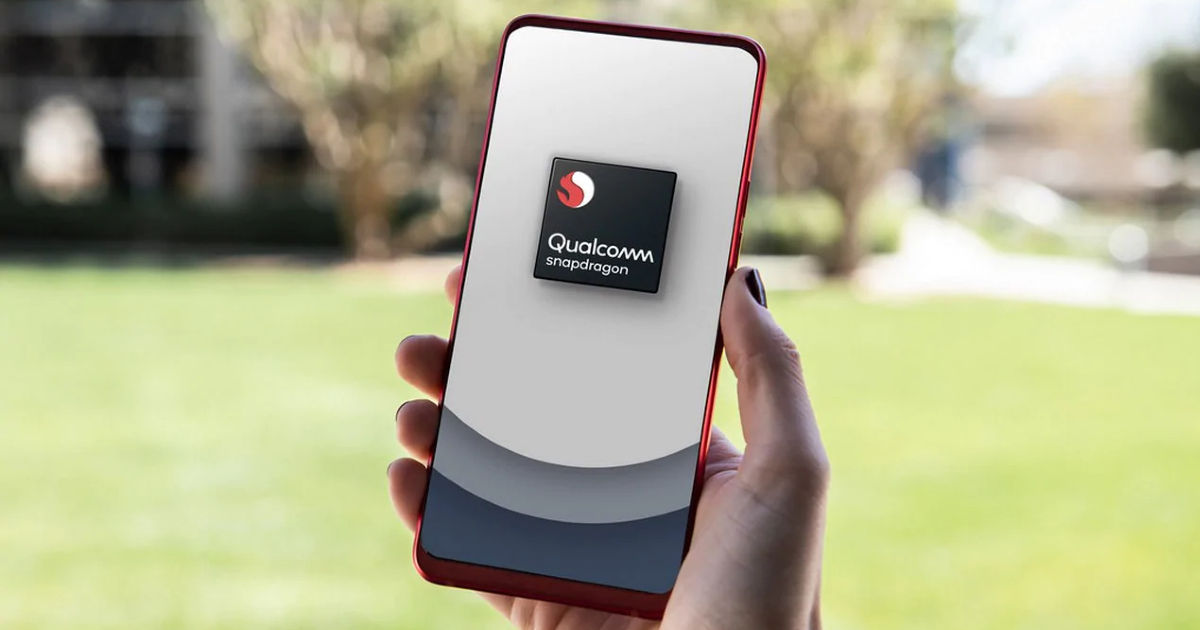 Qualcomm launched the Snapdragon 678 SoC, which is nothing but an overclocked version of the Snapdragon 675 that came out in 2018 and went on to power popular mid-range smartphones like the Redmi Note 7 Pro, Vivo U20, and more. With the new SoC, Qualcomm hopes to clinch back some of the territory it ceded to MediaTek's Helio G-series chips in 2020.
While the Snapdragon 675 was fairly capable of running most apps and games on mid-range Android smartphones back in its time, the new Snapdragon 678 features a speed-binned Kryo 460 CPU and the old Adreno 612 GPU which Qualcomm claims is now optimised to run games based on Unity, Messiah, NeoX, and Unreal Engine 4.
Qualcomm Snapdragon 678 specs and features
The spec-sheet states the chipset is based on an 11nm process with the max clock speed of the CPU cores hitting up to 2.2GHz, which is ever so slightly faster than the Snapdragon 675. Since the chipset relies on the semi-custom ARM Cortex-A76 and A55 cores as its predecessor, the IPC (instructions per clock) should ideally remain the same. As a result, there should not be a massive increase in performance over the previous generation.
| | | |
| --- | --- | --- |
| Specs | Snapdragon 678 | Snapdragon 675 |
| Manufacturing Process | 11nm | 11nm |
| CPU | 2×2.2 GHz Kryo 460 Gold & 6×1.7 GHz Kryo 460 Silver | 2×2.0 GHz Kryo 460 Gold & 6×1.7 GHz Kryo 460 Silver |
| GPU | Adreno 612 | Adreno 612 |
| ISP | 14-bit Spectra 250L | 14-bit Spectra 250L |
| Modem | Snapdragon X12 LTE Modem | Snapdragon X12 LTE Modem |
| Charging | Quick Charge 4+ | Quick Charge 4+ |
| Display | FHD+ (2520×1080) | FHD+ (2520×1080) |
Furthermore, the Snapdragon 678 features the same 14-bit Spectra 250L ISP which is capable of supporting a single 48MP camera with multi-frame noise reduction (MFNR), or OEMs can opt to split it with two 16MP cameras, or a single 25MP camera in order to enable Zero Shutter Lag and MFNR.
The chipset's video capabilities includes 4K capture at 30FPS, 1080p slow-motion capture at 120FPS, and support for HEVC format. The SoC also supports FHD+ displays with a maximum resolution of 2520×1080 pixels and 10-bit colour depth. It's unlikely any mid-range smartphone is going to ship with a 10-bit display anytime soon, but it's always good to know there's support for it.
The Snapdragon 678 supports Qualcomm's 3rd-gen AI Engine which puts nearly every element of the SoC in use, especially the Hexagon 685 DSP. For connectivity, there's the Snapdragon X12 LTE modem with peak download and upload speeds of 600 and 150 Mbps respectively. There's support for Dual-SIM VoLTE, Bluetooth 5.0, NFC, Wi-Fi 802.11ac, USB-3.1 and more.
What to expect from the Snapdragon 678?
The Snapdrgon 678 isn't going to shake things up significantly for mid-range smartphones in 2021. Instead, this is likely an attempt to gain back market share from MediaTek which increasingly became the chipset of choice for most mid-range smartphones this year. That's particularly because of a sharp rise in the price of Qualcomm chipsets, especially the 7-series chips which defined the upper-limits of mid-range performance this year. The Snapdragon 678, is expected to do the same for the other end of the spectrum, where smartphones under Rs 15,000 went with the Taiwanese chipmaker. The Snapdragon 675 was a powerful option in 2018 for mid-range smartphones, and it was the chipset that welcomed innovations like the 48MP camera and high-end gaming. Can the Snapdragon 678 emulate the success of its predecessor? We expect to see the first lot of devices powered by the first half of 2021, and only then will we know.