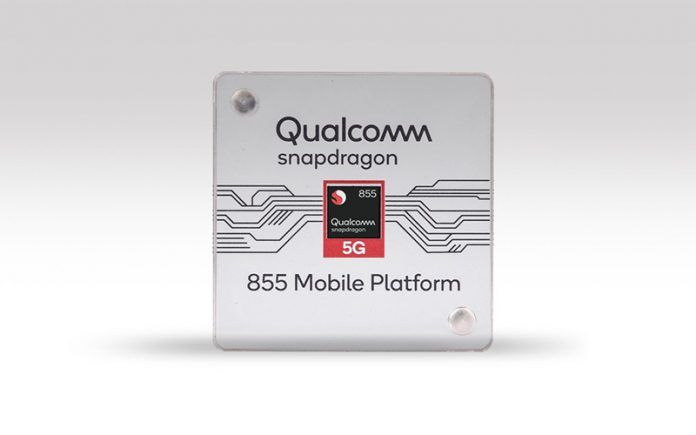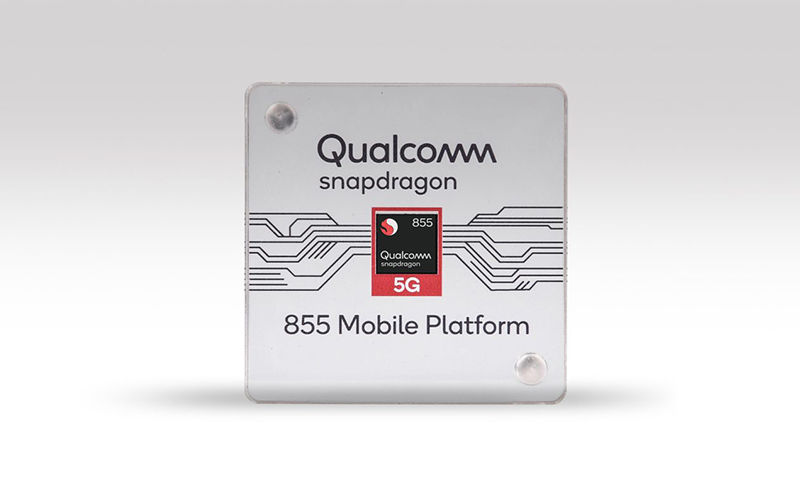 it may have taken more time than anticipated, but Qualcomm finally launched its 7nm chipset. The leading chipset manufacturer for smartphones has officially unveiled its Snapdragon 855. This is the company's first silicon to be made on the 7nm lithography, resulting in increased performance and efficiency improvements when compared to the Snapdragon 845.
This time around, there are more than just a couple of benefits. Qualcomm aims to improve a wide range of features in high-end smartphones that are launching in 2019. If Qualcomm is to be believed, premium devices incoming next year will sport improved cameras, deliver fluid gaming sessions and feature dedicated AI chips to tackle a variety of tasks.
Qualcomm Snapdragon 855 Features Multi-Core AI, Increased Gaming Performance
Last year, the company did not provide much information on the Snapdragon 845 during the launch. Not much has changed this year, as Qualcomm hasn't shed light on the finer details of the Snapdragon 855 chipset. It did, however, state that the latest 7nm FinFET chipset is the world's first commercial mobile platform that supports multi-gigabit 5G networks. Qualcomm's Snapdragon X50 5G modem will be found in next year's phones but this chip was already compatible with the Snapdragon 845 and Snapdragon 835.
The newly launched Snapdragon 855 will provide an embedded 5G modem, freeing up space in the smartphone and giving manufacturers extra room to incorporate other key components.
The latest SoC also features a multi-core AI engine which Qualcomm promises will deliver up to 3x better AI performance compared to the previous mobile platform. Apart from being a smarter chipset, the Snapdragon 855 also comes with Computer Vision (CV) ISP for enhanced computational photography. It is similar to Google's Night Light feature for Pixel devices and is expected to substantially improve smartphone imaging in low-light areas.
Qualcomm also mentioned that the Snapdragon 855 is optimized for gaming. While details remain sparse, the latest feature is called 'Snapdragon Elite Gaming', with the company also betting on that the Snapdragon 855 will handle augmented reality-related tasks with ease. The manufacturer detailed its 3D Sonic Sensors during the launch, which it states is an enhanced ultrasonic fingerprint solution that can sit beneath the phone's display.
The company promises that the scanner will work even when the display isn't very clean or has a thick screen protector on the device's screen. A more detailed demonstration of this scanner will most likely be seen next year when manufacturers start rolling out devices based on this platform.
Qualcomm Snapdragon 855: Details That Were Not Announced
The specification of the Qualcomm's latest chipset were leaked before the launch. And with the additional data revealed today, we can safely say that latest SoC (System on Chip) will feature a triple CPU cluster like the Kirin 980. The Snapdragon 855's performance is expected to be dependent on a single high-performance core running at 2.84GHz, and this will be paired with three 2.42GHz performance cores.
The less critical tasks are going to be handled by four power-saving cores, each having a clock speed of 1.78GHz. The GPU running in the SoC is the Adreno 640, and it is expected to provide improved performance over the Adreno 630. More details will arrive shortly, to which we'll update you accordingly.
To find out more about how this new chipset will change the way you use your phone, check out the product video from the American chip giant Qualcomm.
Thanks for reading till the end of this article. For more such informative and exclusive tech content, like our Facebook page