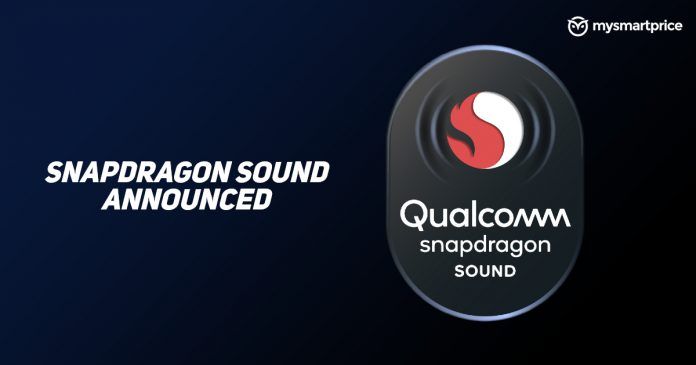 Qualcomm's latest innovation is not a new chipset for smartphones. It's got to do with audio across multiple segments like smartphones, earphones and how to tie them all together with some of Qualcomm's audio-focused technologies. Called Snapdragon Sound, the branding seen on upcoming products from Xiaomi, Audio Technica will notify consumers that they rely on Qualcomm technologies which the company promises will make audio seamlessly more immersive on these devices. It's like Snapdragon Elite Gaming, but for audio.
What is Snapdragon Sound?
Qualcomm, in a virtual keynote today, announced Snapdragon Sound which is an optimised chain of audio technologies and software that's designed to provide seamless, immersive audio in and across multiple device segments including smartphones, wireless earbuds and headsets.
The technologies will come into play while streaming music, gaming while wearing a wireless headset or while attending audio and video calls.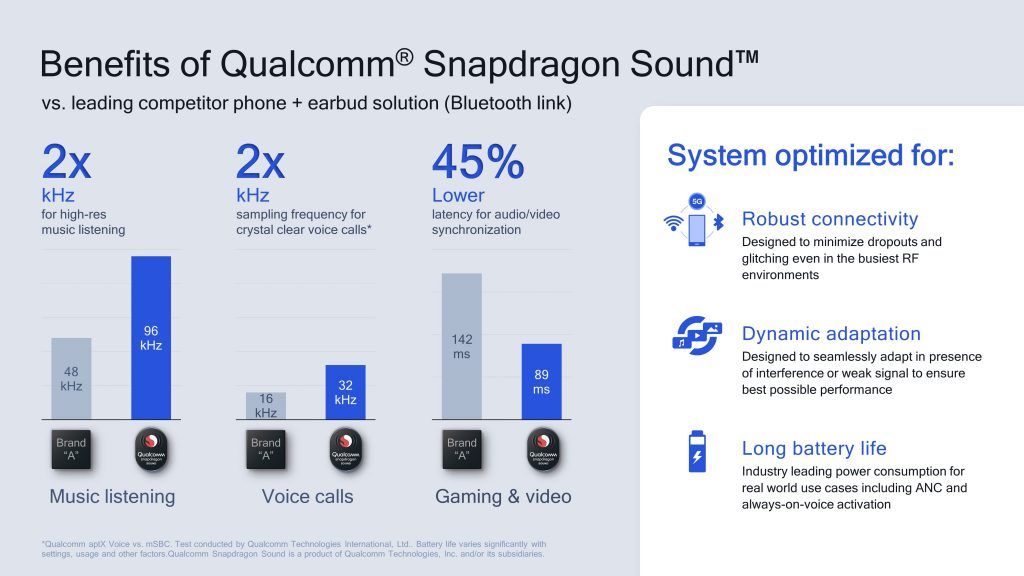 "The human ear is highly sensitive to glitches, latencies and other challenges which commonly occur when streaming music, video conferencing, or gaming over wireless connections. By focusing end-to-end, we are looking to deliver innovations to solve common consumer pain-points across virtually all audio interaction points," said James Chapman, Vice president and General Manager, Voice, Music and Wearables, Qualcomm.
OEMs will be able to take advantage of technologies aggregated under Snapdragon Sound to quickly commercialise products tuned for immersive audio.
Key Technologies under Snapdragon Sound
Snapdragon Sound is an aggregate of hardware and software that comes together to improve audio quality by working on how devices connect with each other, reducing audio dropouts and glitches, latency and improving audio compression.
Devices with the Snapdragon Sound branding will be able to deliver 24-bit 96KHz audio at ultra-low latency, improved pairing and clear voice quality. Qualcomm said Snapdragon Sound can support Bluetooth latencies as low as 89ms which would help tremendously in gaming and streaming movies. Here's what under comes under the Snapdragon Sound banner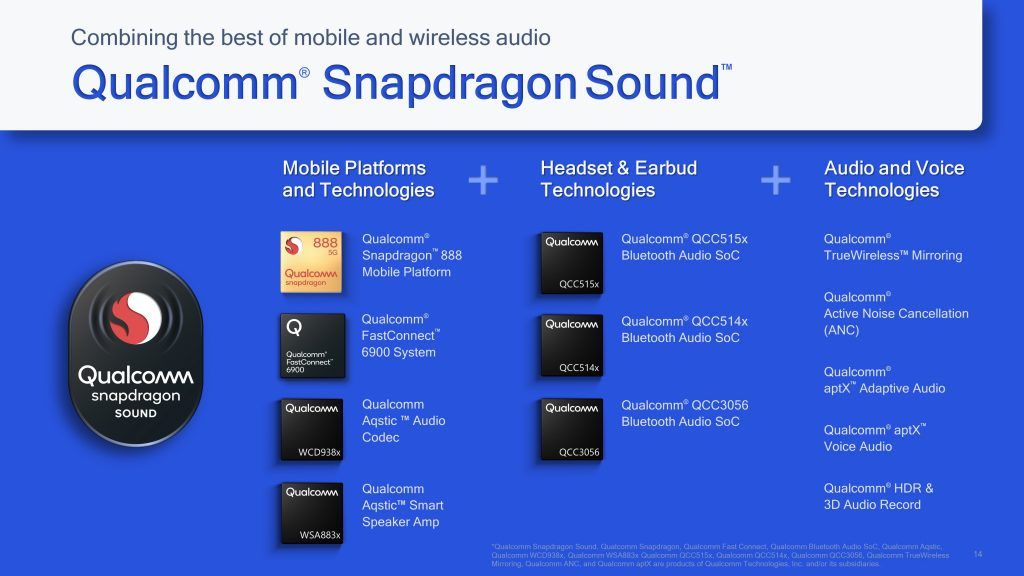 Qualcomm Snapdragon 8-series chipsets
Qualcomm FastConnect 6900 Mobile Connectivity System
Qualcomm QCC514x, QCC515x, and QCC3056 Bluetooth Audio SoCs
Qualcomm Active Noise Cancelling (ANC) Technology
Qualcomm aptX Audio
Qualcomm aptX Voice
Qualcomm Aqstic Audio Codec
Qualcomm Audio and Voice Communication Suite
Who will bring Snapdragon Sound certified devices?
Snapdragon Sound devices will range across smartphones, wireless earbuds and headsets. During the keynote, Qualcomm announced Xiaomi and Audio Technica are the first two customers who will be using the technologies.
Thanks for reading till the end of this article. For more such informative and exclusive tech content, like our Facebook page