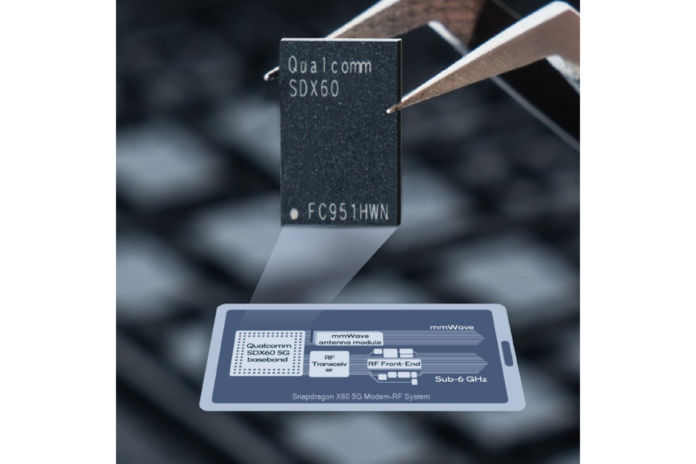 Qualcomm started the 5G journey with the launch of the Snapdragon X50 modem. Almost a year later, the brand launched the second-generation 5G modem – the Snapdragon X55. And today comes the third generation 5G modem from the brand – the Snapdragon X60.
The best part about the new chipset is that it is built on a 5nm fabrication process. With the help of a 5nm node, the Snapdragon X60 should offer lower power consumption and smaller package size compared to a typical 7nm 5G modem (Like the SD X50 and SD X55).
Coming to the most important aspect of any 5G chipset, its speed, the Snapdragon X60 is capable of offering 7.5Gbps download speed and 3Gbps upload speed over the 5G network. The modem supports Sub-6 GHz, mmWave, 4G, 3G, and 2G bands, and 5G carrier aggregation.
The Snapdragon X60 is most probably the first mobile modem in the world targeted towards the mass market to feature VoNR (Voice over new Radio) to enable calling service over 5G network (Just like the VoLTE feature that you need to make calls using a 4G network).
According to Qualcomm, smartphones with Snapdragon X60 5G modem are expected to launch in early 2021. Expect the Snapdragon X60 5G to be coupled with the next-generation Snapdragon SoC, which is most probably going to be the Snapdragon 875.