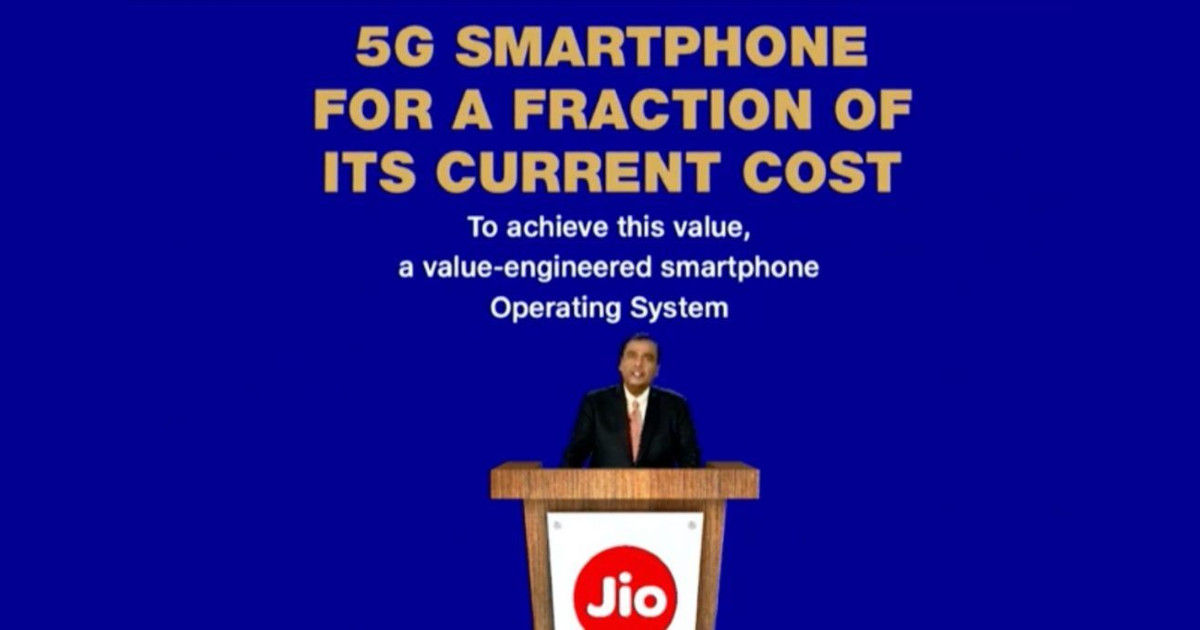 Qualcomm is among the world's top mobile chipset suppliers and known for its wide range of Snapdragon processors. It has powered Samsung, Apple, OnePlus, Huawei, Sony, LG, Xiaomi, and almost all the smartphone brands across the globe. Now in the latest news, it has been reported that the company is likely to play an important role in backing Reliance Jio and Google's most-awaited affordable Android 5G smartphone which is going to be launched in the Indian market soon. Reliance Jio has already announced that it's targeting 300 million feature phones users to upgrade to smartphones. 
"Qualcomm played a critical role in the massification of Jio's 4G VoLTE feature phone, and having had a partnership with Jio, I think we will continue that legacy of collaborating and supporting them in bringing new devices and offerings, across price tiers that they would wish to drive," Rajen Vagadia, president, Qualcomm India, told Economic Times.
Further, he added that any discussion about Qualcomm's supporting the budget segment smartphone or use of Snapdragon 400 series chipset is confidential to Jio and Google. It has been reported that Jio is planning to soon introduce the low-cost Android smartphone. Vagadia also suggested that this year is very crucial for the growth of 5G smartphones in India. It seems that the budget 5G smartphones are going to be launched under a price point of Rs 10,000 to Rs 15,000 range. 
"Qualcomm lives by the 5G for-all mantra, and we've seen 5G devices launched at lower price points of Rs20,000 this year, and given the history of how prices of 4G phones came down in India, I see an acceleration in the massification of 5G devices, given that 4G phones running on both our 600 and 400 series chipsets are already priced at sub-Rs10,000 and around," Vagadia told ET.
According to a top Executive of Qualcomm India, a basic 4G smartphone with a 5.5-inch or 6-inch display and 1GB RAM and 8GB storage can be sourced at USD 40-50 range (around Rs 2,800-3,500). Meanwhile, Qualcomm is also expecting India to become major exporters of smartphones and components as well. Let's see when Reliance is planning to launch the affordable smartphone in India and at what price segment.