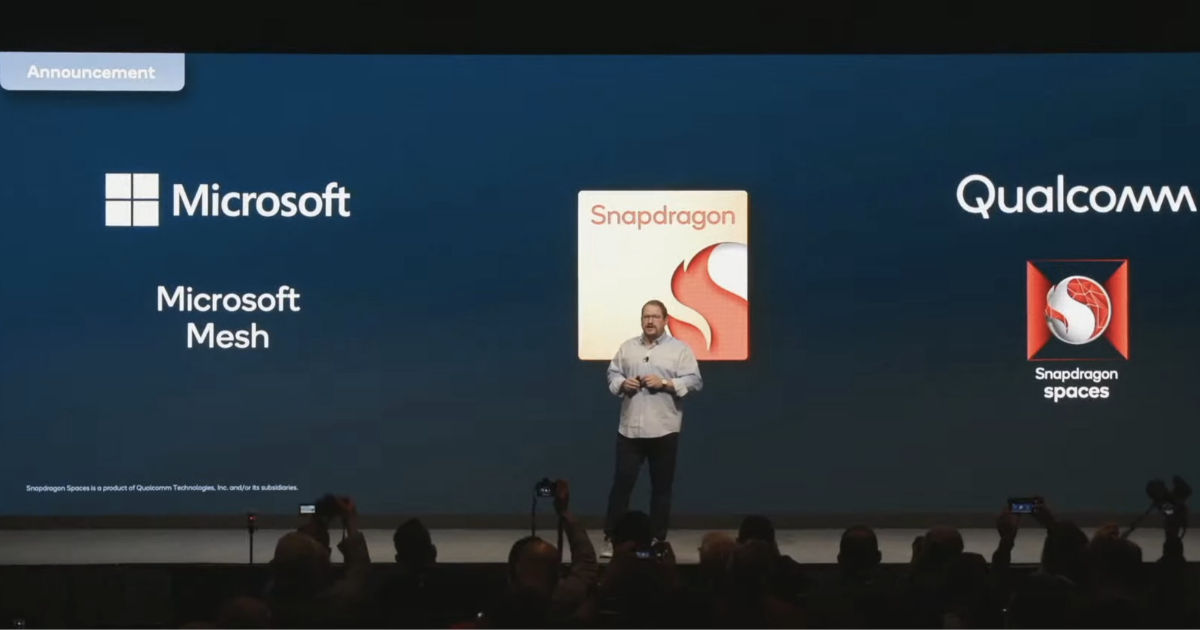 It is no secret that Apple is working on an Augmented Reality (AR) headset that could launch later this year. Apple is reportedly developing a chip to power its AR headset that will have power like its M1 chip. Other manufacturers are now gearing up to join the AR space.
In a recent move, Qualcomm has announced that it will be partnering with Microsoft to develop a new customised chip that will power Microsoft's future AR glasses. The announcement comes during Qualcomm's CES 2022 keynote. Here's what we know about the Qualcomm-Microsoft partnership.
Qualcomm and Microsoft Making a New AR Glasses Chip
Microsoft and Qualcomm are officially working together to develop a new custom chip for Microsoft's future AR glasses. This partnership will include "designing custom AR chips and integrating software platforms." Both companies said that they are working to develop an AR glass that will be powerful yet lightweight for the consumer making it the most suitable AR glass.
While Qualcomm will be developing the new chip, Microsoft will be helping to make the AR glass compatible with its software. The tech giant will make support for software like Microsoft Mesh – Microsoft's shared mixed-reality (MR) platform and the Snapdragon Spaces XR Developer Platform.
"We're announcing that we're developing a custom augmented reality Snapdragon chip for next-generation, power-efficient, very lightweight AR glasses for the Microsoft ecosystem," said Qualcomm CEO Cristiano Amon.
This is not the first time Qualcomm has partnered with Microsoft to power AR headsets. Qualcomm's Snapdragon 850 chip already powers Microsoft's HoloLens 2 headset that was launched back in 2019. Qualcomm has already set itself as an early leader in the XR space by creating the Snapdragon XR1 and XR2 chips. Now that a custom Snapdragon XR3 chip is in the works, it could be very well used in Microsoft's upcoming HoloLens 3. The move is definitely going to make it easier for consumers to experience the metaverse.
Are you excited about Microsoft's future AR headset? Let us know in the comments below.