Highlights
The new processors offer 6x CPU power and 100x AI power than previous generations.
The Qualcomm S7 Pro Gen 1 chip comes with micro-power WiFi support.
The S7 Pro 1 chip can offer a connectivity range longer than what you get with only Bluetooth.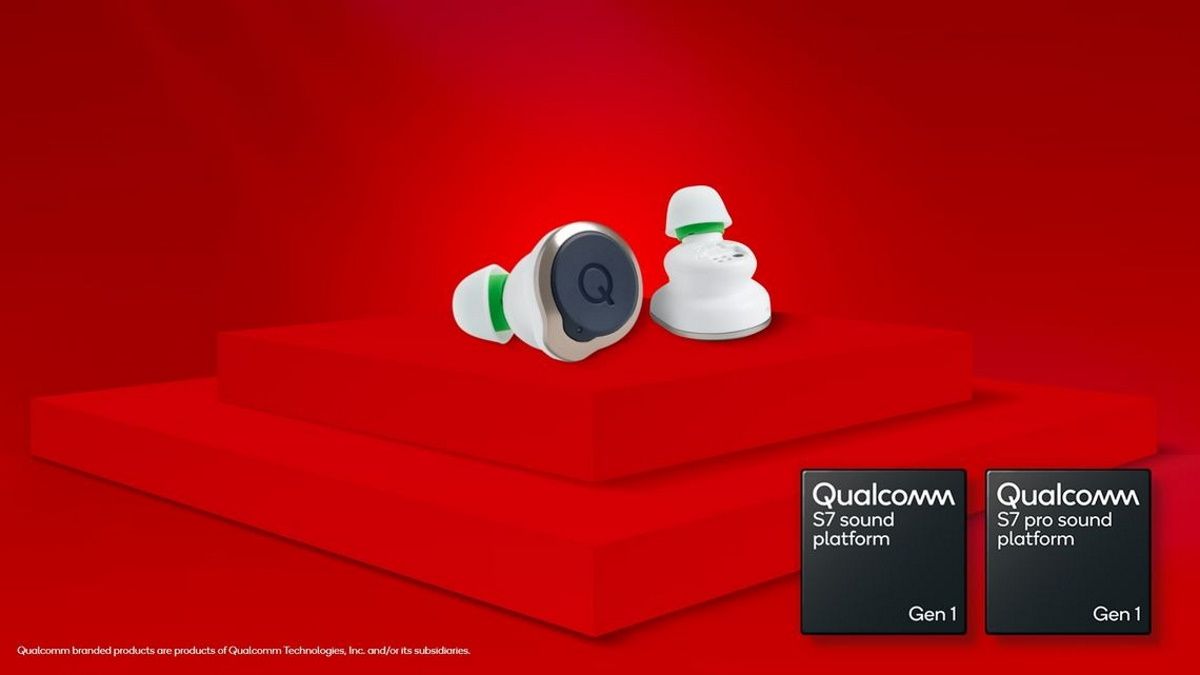 Qualcomm's Snapdragon Summit 2023 is underway and it is introducing us to new chipsets that will power future devices. The Snapdragon 8 Gen 3 and Snapdragon X Elite processors have been unveiled for smartphones and laptops respectively. For audiophiles, the company has taken wraps off the S7 and S7 Pro Gen 1 audio platforms. These new processors are packed with features that will improve audio experiences on future TWS earbuds, headphones, and speakers.
Qualcomm S7 and S7 Pro Gen 1 Chip Features and Specifications
Qualcomm introduced the S7 and S7 Pro Gen 1 chips by referring to them as the most advanced audio platforms ever from the team. The new chipsets are claimed to deliver more computing power, longer connectivity range, better audio quality including lossless music, and improved power efficiency. These will offer six times the computing power and almost 100 times the AI power than previous generations.
The S7 Pro Gen 1 is undoubtedly the hero of the announcement. It comes with micro-power WiFi in addition to Bluetooth for connectivity purposes. It will let audio devices offer a connectivity range longer than what you get with a Bluetooth-only connection. The company says the chip will seamlessly switch between WiFi and Bluetooth to ensure you continue enjoying your music or attending calls even when you go beyond the usual Bluetooth range.
This is surely an improvement that almost every Bluetooth audio device user has hoped for. It eliminates to need to stay within the 20-feet range to get the best possible audio experience. It also talked about a new Expanded Personal Area Network Technology (XPAN) that will allow it to support up to 192kHz multi-channel lossless music streaming and enhanced multi-channel spatial audio for gaming.
The new technology will let the S7 Pro Gen 1 chip deliver 10 hours of untethered 96 kHz lossless music streaming. In comparison, the previous-gen chip could offer only 48 kHz lossless music streaming for the same amount of time via Bluetooth. In other words, users will be able to experience better audio quality without compromising on the battery life which is a big boost.
The latest chips offer Qualcomm's 4th generation Active Noise Cancellation (ANC) with low-latency, multi-channel, and low-power active noise cancellation support. It even brings Advanced Adaptive Transparency mode which will automatically alert users about their surrounding environment without the need to take out the earbuds or headphones.
The new Qualcomm S7 and S7 Pro Gen 1 audio chips will be seen on next-generation earbuds, headsets, and speakers. The company has not shared a release timeline yet but we hope to see them sooner than later.