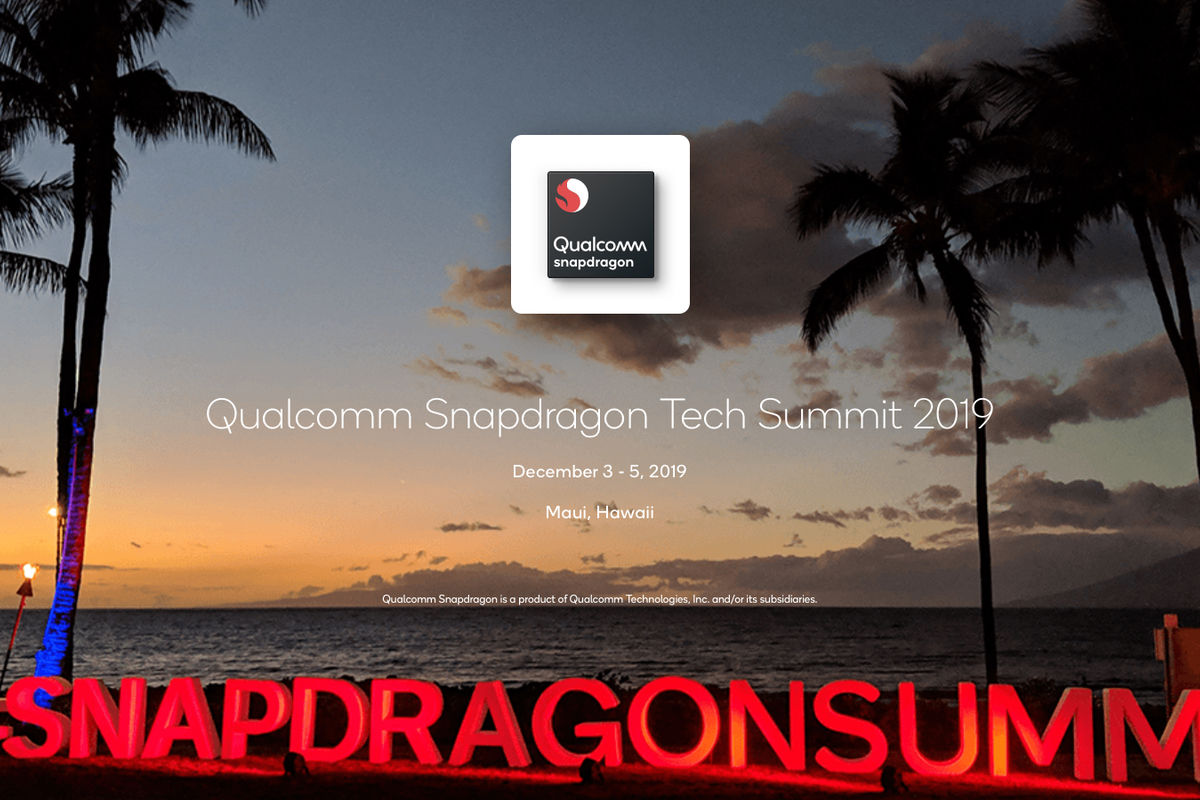 As usual, Qualcomm has scheduled its Snapdragon Tech Summit for the year 2019 in the month of December in Maui, Hawaii in the US. At the technology summit, the chipmaker is expected to unveil the Snapdragon 865 chipset. This upcoming smartphone chipset will power a majority of high-end Android smartphones that will be released post-MWC 2020 (Mobile World Congress 2020).
The Snapdragon 965 SoC (system on chip) will also compete with the Exynos 990 chipset that Samsung unveiled a few weeks ago and the HiSilicon Kirin 990 chipset that debuted with the Huawei Mate 30 series a couple of months ago.
Qualcomm Snapdragon Tech Summit 2019 To Start From December 3, 2019
The Qualcomm Snapdragon Tech Summit 2019 is a three-day affair, which starts on December 03, 2019, and continues till December 05, 2019. The company will most probably unveil its next-generation flagship smartphone chipset, the Snapdragon 865, at the tech summit, and we say this because of the firm's track record of unveiling each of its flagship chipsets at the Snapdragon Tech Summit over the past few years.
The company might also announce an upgrade to the Snapdragon 8cx processor that was announced last year. The Snapdragon 8cx is more powerful than the Snapdragon 855 and it is geared towards tablet-laptop hybrids as well as ultra-slim laptops with LTE connectivity. It is also being rumored that Qualcomm is working on the next-generation processor for WearOS-based smartwatches, so we expect its unveiling at the Snapdragon Tech Summit 2019 next month. We might also get to see improved versions of Qualcomm's 5G modems and lesser-known chipsets for devices like wireless earphones and IoT devices.
What Can We Expect From Snapdragon 865?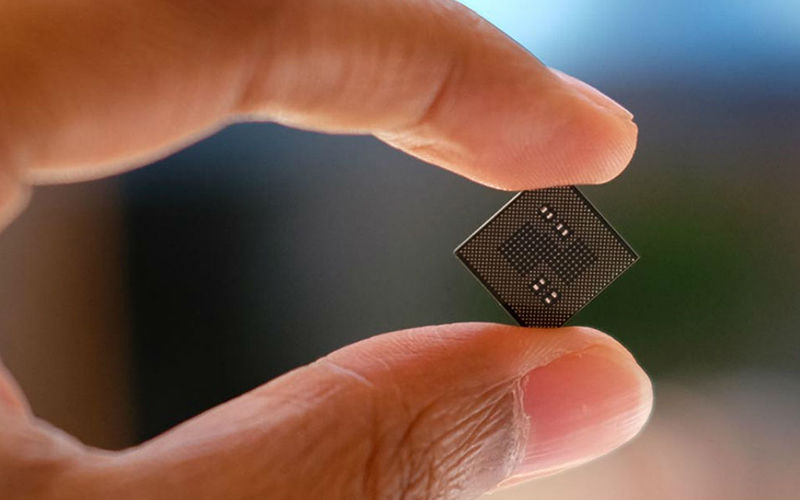 The Qualcomm Snapdragon 865 is rumored to be fabricated using the 7nm EUV process that Samsung used to build the Exynos 9825 SoC. So, Qualcomm will stay on the 7nm process, while Apple's next iPhones will most likely move on to TSMC's 5nm EUV process.
The Snapdragon 865 is expected to keep the 1+3+4 big.LITTLE CPU configuration that is used in the Snapdragon 855 and the Snapdragon 855+. There could be one Kyro Gold Prime high-end CPU core clocked at the highest frequency (around 3GHz), while three other high-end CPU cores (Kryo Gold) could have slightly lower clock speeds (around 2.5GHz). The four power-efficient CPU cores (Kryo Silver) could remain at sub-2GHz clock speeds. There might be a good amount of improvement in the Adreno GPU used inside the Snapdragon 865, at least compared to its predecessor.
We can expect the Snapdragon 865 to bring support for the LPDDR5 standard for RAM, an upgrade from the LPDDR4X standard in the current flagship chipset. There would most probably be support for UFS 2.1 as well as UFS 3.0 storage chips. Similar to the Snapdragon 855, the Snapdragon 865 will have support for up to 192MP camera sensors and HDR10+ 4K video recording at 60fps and 8K video recording at 30fps. There might be improvements to AI and ML computational speeds with newer Neural Processing Units and better audio and video quality with improved DSP.
The Snapdragon 865 could be the first chipset from Qualcomm to feature an integrated 5G SA+NSA modem. Earlier, manufacturers had to use a separate 5G modem (either Snapdragon X50 or the newer Snapdragon X55) to connect to 5G networks. With the launch of the Snapdragon 865, there may not be any more need to use a separate 5G modem. However, we expect Qualcomm to launch two versions of the Snapdragon 865 chipset, one with an integrated 4G LTE modem and the other with an integrated 5G modem since very few markets around the world have rolled out 5G networks. If OEMs put an SoC with 5G connectivity in a phone that's used in a market where there's no 5G network, it will end up consuming a lot of power for no good reason.
Which Phones Could Use The Qualcomm Snapdragon 865 SoC?
We expect at least two versions of the Galaxy S11 series phones to come featuring the Snapdragon 865 chipset, one with 4G connectivity and the other with 5G connectivity. Other phones that could use the Snapdragon 865 chipset include the Redmi K30 Pro, LG G9 ThinQ, Realme X3 Pro, Pixel 5 series, next-gen OPPO Reno flagship, next-gen high-end Vivo NEX smartphone, and the OnePlus 8 series.