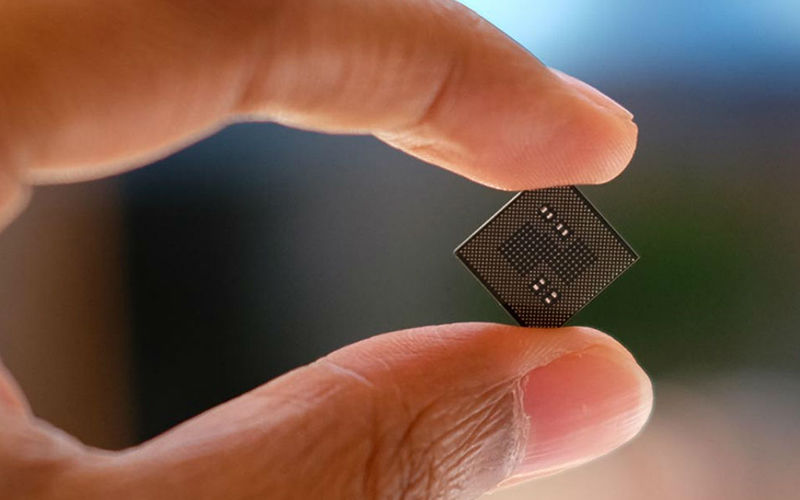 After Apple's A12 Bionic, Huawei's Kirin 980, and Samsung's 8nm Exynos 9820, all focus lies on Qualcomm, who is yet to launch its flagship chipset for future devices. The company is expected to make an appearance on December 4 at the Qualcomm Technology Summit in Hawaii, where it will provide extensive details on the Snapdragon 8150.
However, before that event kicks off, the upcoming chipset's key details have allegedly been leaked, giving us more information related to the 7nm FinFET SoC. Most smartphones featuring the Snapdragon 8150 are also expected to sport a 5G modem, but they will be sold in limited markets.
Snapdragon 8150 CPU Details Reveal a Kryo Gold Prime Core
Details provided by tipster Ice Universe show that the Snapdragon 8150 will feature a triple CPU cluster. This design will be different than the one Snapdragon 845 uses, but it isn't something new. The Kirin 980 takes advantage of a triple CPU cluster, with two Cortex-A76 cores running at a speed of 2.6GHz for maximum performance, with a separate dual-core and quad-core configuration operating in unison.
Snapdragon 8150 pic.twitter.com/oLdZhkewo4

— Ice universe (@UniverseIce) November 24, 2018
Similarly, the Exynos 9820's custom dual-core CPU is running at a higher clock speed for maximizing performance, with the SoC featuring a separate 2-core Cortex-A75 and quad-core Cortex-A55. The alleged configuration of the Snapdragon 8150 as per a tweet includes one Kryo Gold Prime core with 512KB L2 cache running at a maximum frequency of 2.842GHz. Next, comes three Kryo Gold cores operating at a speed of 2.419GHz and four low-power quad-core Kryo Silver cores sporting a 1.786GHz frequency.
The high-performance custom cores will most likely be based on ARM's Cortex-A76, while the low-power ones will be based on Cortex-A55. The only difference is that instead of using two high-frequency cores like its competition, Qualcomm might resort to using a single core running at maximum speed. Alleged benchmark scores have also revealed that the Snapdragon 8150 will deliver performance gains in both single-core and multi-core tests. However, these scores show it will be slower than the A12 Bionic.
Qualcomm is also expected to showcase its next-generation chipset for Windows 10 notebooks, with the silicon reportedly called SCX 8180, featuring enough performance to take on Intel's Y-series processors found in thin and light ultrabooks.
Snapdragon 8150 Will Get a Dedicated NPU
Like the Kirin 980 and Exynos 9820, Qualcomm's Snapdragon 8150 is expected to feature a dedicated NPU. The official name has yet to be leaked and having such a chip will introduce a range of benefits for the smartphone. For instance, it will be able to intelligently load apps that you use most frequently into the available memory so they load up the moment you tap on the app icon.
The NPU will learn from your usage habits and patterns, conversing battery life when needed, and firing up all cores at once in certain situations. It will also be helpful when color correcting processed images and videos you take from the smartphone's camera. While the Galaxy S10 is said to be the first lineup to feature the Snapdragon 8150, information regarding the Motorola Z4 featuring the SoC has been leaked as well. This is all the info we have on Qualcomm's upcoming SoC, and for the rest of the details, we'll update you on December 4.
After you're doing reading about news related to the upcoming Snapdragon 8150, you can check out our comparison video and review of the POCOPHONE F1 and OnePlus 6. These two are the most affordable smartphones to feature Qualcomm's Snapdragon 845, combining speed and affordability into one.