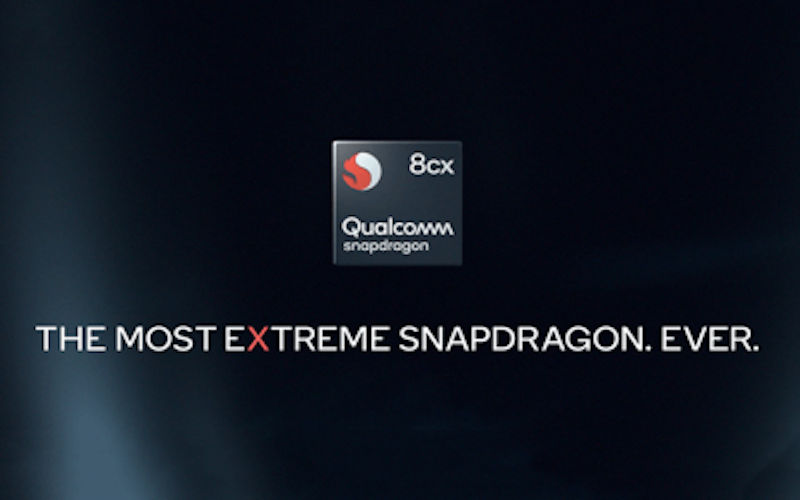 Along with the Snapdragon 855 chipset for smartphones, Qualcomm also unveiled a new processor for Windows 10 laptops and PCs on the third day of Qualcomm Summit 2018 in Maui, Hawaii. The Qualcomm Snapdragon 8cx is the American fabless semiconductor company's newest chipset that's aimed to Windows 10-running laptops, PCs and hybrid computing devices. It is the successor to the PC version of the Snapdragon 835 and the Snapdragon 850. It supports all versions of Windows 10, including Home, Pro and Enterprise.
The Snapdragon 8cx is the most powerful chipset Qualcomm has ever designed. The 7nm processor features eight 64-bit Kryo 495 CPU cores and Adreno 680 GPU.
The chipset can be used in premium, always-on-always-connected, fan-less laptops and PCs. It also features the latest 4G LTE cellular connectivity features, just like the Snapdragon 855.
The company claims that it can offer multi-gigabit LTE and multi-day battery life to Windows 10 laptops. Let's have a detailed look at the Snapdragon 8cx in detail.
Qualcomm Snapdragon 8cx: 7nm, Kryo 495 CPU, Adreno 680 GPU
If you were wondering about Qualcomm's new naming scheme for laptop processors, let me tell you that 'c' stands compute and 'x' stands for extreme. It shares many features with the Snapdragon 855, but it's a physically larger chip with bigger CPU cores and more TDP headroom.
The Snapdragon 8cx features eight Kryo 495 CPU cores, and four of these are performance cores while the remaining ones are efficient cores. Right now, Qualcomm isn't differentiating between them by adding Gold or Silver tags at the end of their names.
The CPU cores are likely Cortex-A76 derivates with slight modifications since the company is using 'Built On Cortex' license. While the prototype laptop using the Snapdragon 8cx was seen running at a max clock speed of 2.75GHz, the company says that it can go higher or lower based on a PC manufacturer's needs and TDP. There's 10MB of cache memory.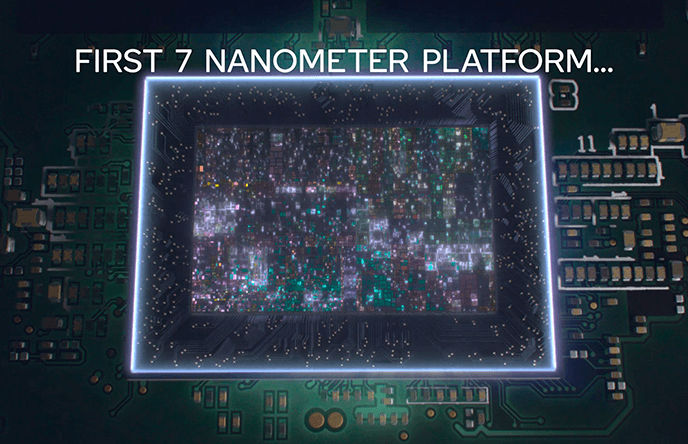 There's Adreno 680 GPU, which is twice as powerful as the Adreno 630 and 60 percent more power-efficient than the GPU inside the Snapdragon 850. It is compatible with DX12 and Vulkan 1.1, so you'll be able to run PC games based on those APIs. There's support for HDR video encoding and decoding. The GPU can also support up to two 4K HDR external displays.
The chipset has an eight-channel 128-bit LPDDR4x memory controller with the support of up to 2133MHz RAM. It also supports NVMe SSD and UFS 3.0 storage devices.
There's Spectra 390 ISP which takes care of any onboard cameras on the computer, and the dual-14-bit ISP supports up to a 32MP single camera or up to 16MP dual-camera setup. It also supports 4K HDR (Rec 2020 color gamut and 10-bit color depth) video recording at 30fps and 720p slow-motion video recording at 480fps.
The Hexagon 690 DSP means that the chipset also features the company's fourth-generation AI Engine which has dedicated processing cores for AI and machine learning tasks. There's voice assistant accelerator for even better Amazon Alexa and Microsoft Cortana performance.
Qualcomm Snapdragon 8cx: Always-On Always-Connected, Enterprise Features
Since the 'Always-On Always-Connected' part of the Snapdragon 8cx is being highlighted by Qualcomm, we need to have a detailed look at how the chipset trumps any other PC processor brand in terms of connectivity.
The Snapdragon 8cx comes integrated with the X24 4G LTE modem with up to 2Gbps downlink speed and up to 316Mbps uplink speed, complete with carrier aggregation, data compression, and Full Dimension MIMO. The modem also supports both CDMA and GSM networks, all over the world. The chipset is fully compatible with the X50 5G modem from Qualcomm.
There's 60GHz Wi-Fi ad, dual-band Wi-Fi ac/b/g/n, Bluetooth 5.0 (with aptX and aptX HD), NFC, GPS, and USB 3.1 ports. Additional features also include Qualcomm All-Ways Aware technology (with support for four far-field microphones), remote management and location awareness that helps in enterprise management.
Speaking of enterprise features, and we all know how big Windows is on the enterprise side of things, Qualcomm is leaving no stone unturned with the Snapdragon 8cx. It is working with various solutions providers such as Citrix, McAfee, Microsoft Azure, Microsoft Office 365, MobileIron, Palo Alto Networks, PulsSecure, Symantec, VMWare, Western Digital and others to make sure their solutions and products work as they are intended on Snapdragon 8cx based devices.
Targus will make sure that its enterprise-grade USB Type-C docks and peripherals work with Qualcomm Snapdragon 8cx-based machines.