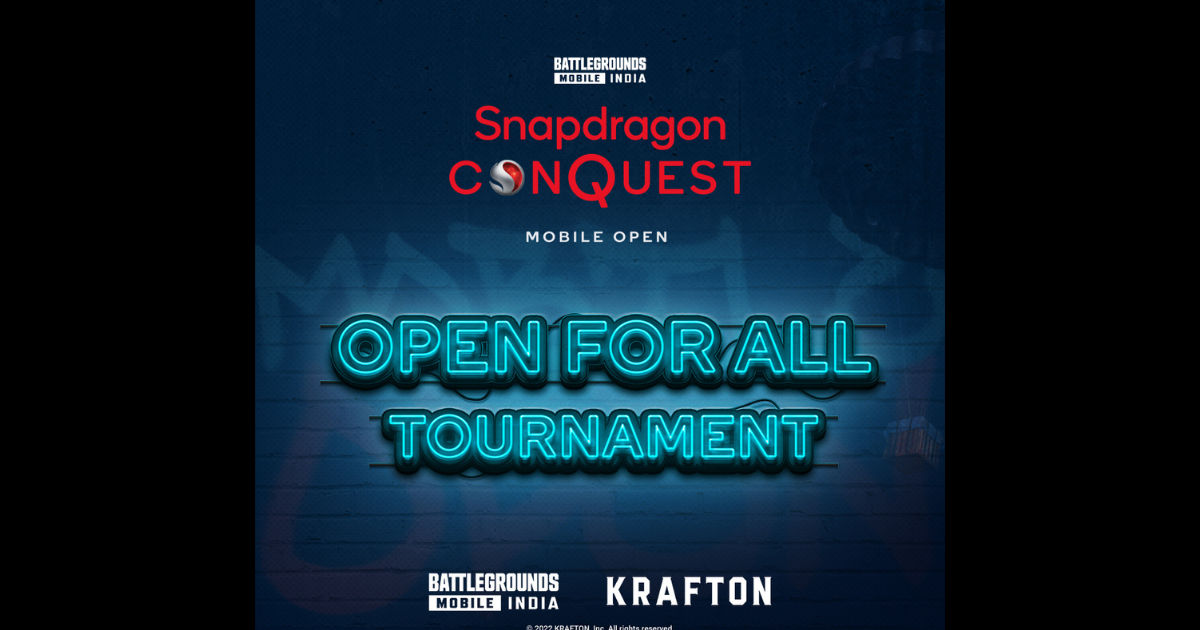 Qualcomm Technologies has just announced a brand-new BGMI tournament, the Snapdragon ConQuest Mobile Open, open to all esports enthusiasts and Battleground Mobile India players. The tournament will see players compete in various qualifier rounds, with the top 112 teams joining the ranks of 32 invited professional teams in the tournament's final stages.
The pre-heat for the Snapdragon Conquest BGMI started on 30th May 2022, and the registrations for the tournament will begin on Thursday, June 9. The tournament will last till early October of 2022 and live broadcasts of the same will begin in July. The teams will be competing for a major prize pool of Rs INR 50,00,000.
Winners of the Snapdragon Conquest BGMI Open will have a shot at competing in the Snapdragon Pro Series finals, hosted by Qualcomm Technologies and ESL Gaming in Hyderabad.
Also Read: BGMI Pro Series (BMPS) Season 1 League Stage Week 3 Day 12 Concludes: OR Esports and 15 Other Teams Enroute to Finals
Qualcomm Snapdragon ConQuest BGMI Open Tournament Registration Begins This Thursday, June 9
BGMI players in the country will be able to register and then subsequently compete in the qualifier stages of the tournament to have a shot at competing against 32 invited pro teams in the latter stages. The Snapdragon ConQuest tournament initiative was launched in November 2020 with the hopes of engaging with the emerging esports talent in the country.
The BGMI esports landscape has consistently been evolving over the past few years – both in terms of popularity and quality of talent on display. Tournaments from Krafton such as the BMOC and the Battlegrounds Mobile India Pro Series have helped showcase the level of talent in the country and have spotlighted the level of elite competition in the pro circuit.
Tournaments such as the Snapdragon ConQuest will help esports enthusiasts in the country test their skills against not only other grassroots-level teams, but eventually, against pro teams as well. Tournaments such as the BMIS and the BMOC have pitted pro teams against previously-amateur teams and the result has been a fantastic showcase of the esports talent in India.