Highlights
The Snapdragon G series has processors divided into three tiers.
The Snapdragon G3x Gen 2 is the main star of the lineup for flagship-level performance.
The Snapdragon G3x Gen 2 Handheld Gaming Reference Design is already available for OEMs and ODMs.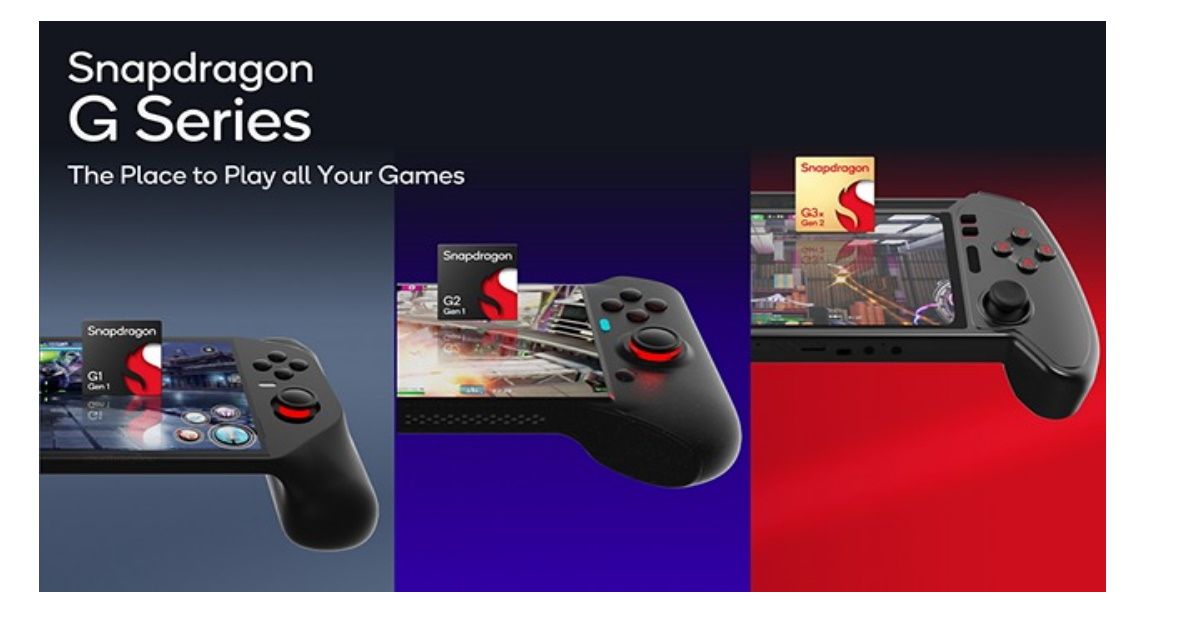 Qualcomm is currently the leading chipmaker in the smartphone space. Its processors are well known for their performance and power efficiency. The company is now hoping to achieve a similar dominance in the handheld gaming market. It is the reason it has now announced an entirely new series of processors specifically meant for handheld gaming. The series has three tiers, including a flagship offering for high-end devices.
Qualcomm Snapdragon G Series Chips Tiers and Features
Qualcomm has introduced its latest Snapdragon G series processors spread across three tiers. These are officially named Snapdragon G1, Snapdragon G2, and Snapdragon G3. The nomenclature has been done so that the higher the number next to "G", the better the performance and features.
The current star of the family is the Snapdragon G3x Gen 2 processor. It is an upgraded version of the Snapdragon G3x Gen 1 that we saw on the Razor Edge 5G, an Android-powered gaming handheld. Qualcomm claims its latest flagship processor can deliver up to 30% faster CPU performance and 2X faster GPU performance than the predecessor.
It is an octa-core processor featuring Kryo cores and Adreno A32 GPU. It is capable of delivering PC-level gaming features, including Ray Tracing. This is a feature that game developers use to simulate life-like shadows, reflections, and illuminations. Other high-end features are game super-resolution, XR glass tethering, low-latency Bluetooth audio, WiFi 7, and sub-6GHz/mmWave 5G bands.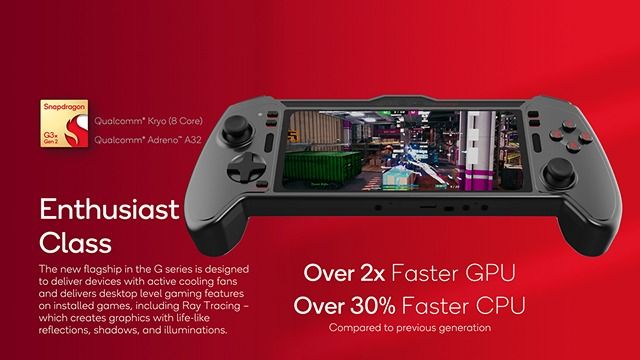 The Snapdragon G2 tier supports 5G as well, but WiFi connectivity is limited to WiFi 6 and WiFi 6E. The first processor in this series is the Snapdragon G2 Gen, featuring eight Kryo CPU cores. It comes loaded with Adreno A21 GPU and Snapdragon X62 5G Modem-RF system. It is said to be designed for gaming and cloud gaming experience at 144fps on handheld gaming devices with and without fans.
The Snapdragon G1 tier is meant for fanless handheld gaming devices. It supports both local and cloud-based game streaming. It specifically focused on battery life and lag-free gaming. The Snapdragon G1 Gen 1 processor also comes with eight Kryo CPU cores but with Adreno A11 GPU.
Qualcomm said it is working with multiple partners, including AyaNeo, Huaqin, Inventec, and Thundercomm, to develop handheld gaming devices powered by Snapdragon G series processors. It has already shared the Snapdragon G3x Gen 2 Handheld Gaming Reference Design with select OEMs and ODMs.
It is yet to offer specific timelines for when we can expect to see commercially available gaming handheld devices featuring the new chipsets. The company simply said, "Customer-specific product announcements to follow."