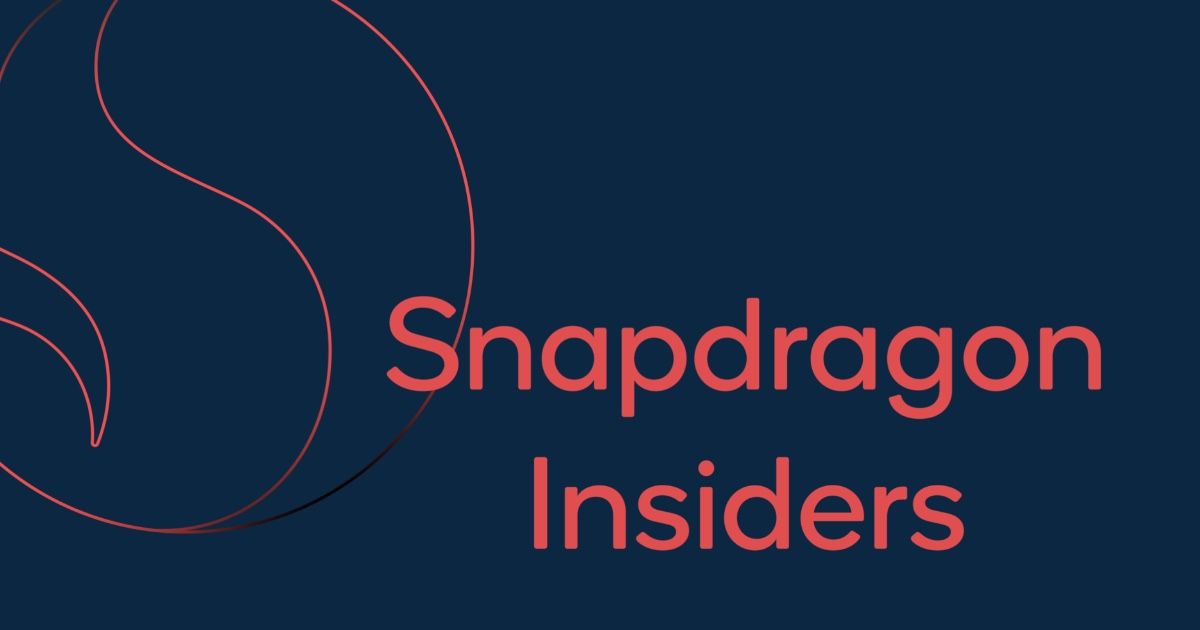 Qualcomm has announced a new Qualcomm Snapdragon Insiders program. The new initiative invites all fans who have been a part of various online and offline Qualcomm events. Under the Snapdragon Insiders program, Qualcomm aims at inviting tech enthusiasts around the world who are active online. These members will get monthly "drops", which essentially gives them extra access, perks, experiences and information. Members will also work with Qualcomm in shaping the company's future plans. The three drops will be called Access Drops, Passion Drops, and Tech Drops. Let's take a look at what is Qualcomm Snapdragon Insiders program, its benefits, and other details.
Qualcomm Snapdragon Insiders program announced with various "Drops"
Qualcomm has announced the Snapdragon Insiders program for its fans worldwide. Under the initiative, the chipmaker will invite active tech enthusiasts from the virtual world. Selected members will get extra access, perks, experiences, and information via various "drops". These drops will be called Access Drops, Passion Drops, and Tech Drops.
Qualcomm will reward the members of Snapdragon Insiders with these drops every month.
Access Drops
Members can be a part of small-group interactions with content creators and Qualcomm experts when rewarded with Access Drops. They will also get access to backstage event and Snapdragon-branded march and apparel.
Qualcomm will partner with creators, who will be paired with the company's product experts to showcase the ways in which Snapdragon powers the mobile tech experiences. Creators will co-host monthly interviews and AMAs with Qualcomm engineers.
Passion Drops
Under Passion Drops, members would get purpose-built activations focusing on key passion areas. These include mobile gaming, photography, sports and fitness, and music and audio.
Qualcomm will also share advanced camera tips and tricks with community members. It will also work with creators to teach a masterclass on a different Snapdragon-enabled feature. These include action photography, HDR, 8K video, lowlight, etc. The differentiator will be an invite-only live-streamed class on Instagram Live or YouTube Live, including Q&A.
Tech Drops
Under this drop, members will be among the first to get news and announcements about Snapdragon-enabled devices. They will also be eligible for giveaways hosted by Qualcomm.
What are your thoughts on the Qualcomm Snapdragon Insiders program? Do let us know in the comments below.