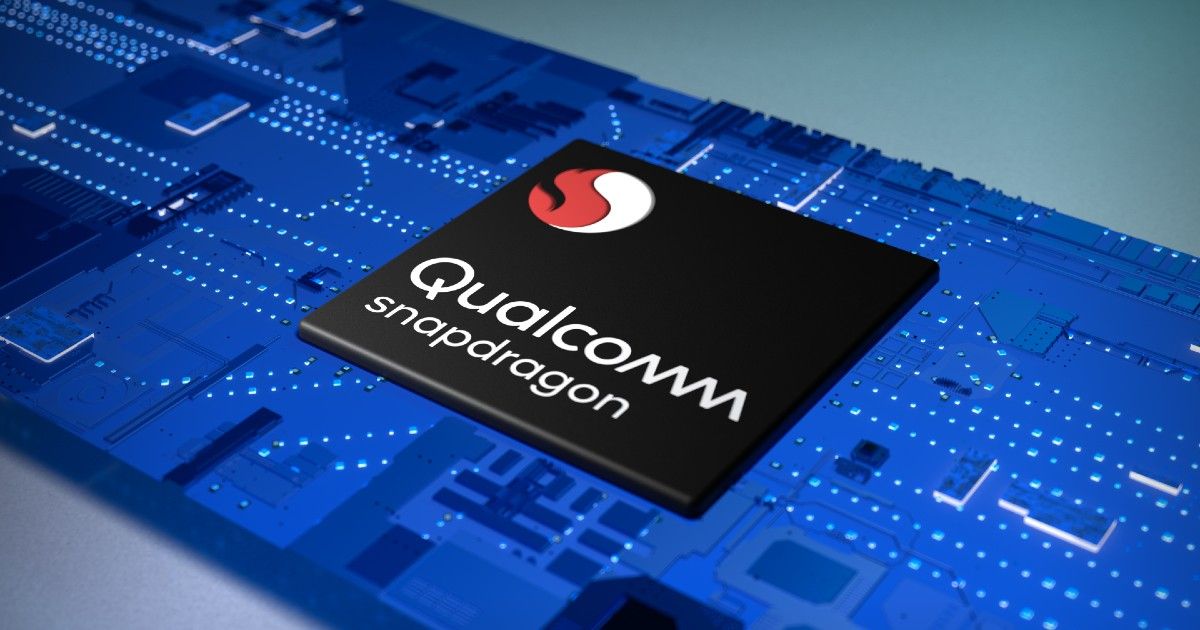 Qualcomm seems to be inching closer for the launch of the new mid-range processors. Last month, we saw a report by Winfuture, that detailed the key specifications of the upcoming Qualcomm chipset. The report mentioned that Qualcomm is prepping up for the launch of the Snapdragon SM6375 and Snapdragon SM6225 processors. These upcoming processors are reportedly said to power the budget gaming phones. Now, in a recent development, the Qualcomm Snapdragon SM6225 has gained the Bluetooth SIG certification. Let's check out the details revealed by the certification ahead:
Qualcomm Snapdragon SM6225 Receive Bluetooth SIG Certification
According to the Bluetooth SIG certification, the newly certified Qualcomm chipset carries the model number as the SM6225. This is the same model number whose information we saw courtesy of the Winfuture report last month. It is said that the upcoming Qualcomm SM6225 SoC will succeed the Snapdragon 665 chipset which Qualcomm had introduced back in 2019. The specifications of the Qualcomm SM6225 are not known as of now. The Qualcomm SM6225 is tipped to power the lower mid-range and budget devices. Alongside with the SM6225 chipset, we also can see the SM6115 and SM4250 at the Bluetooth SIG certification. These are none other than the Qualcomm Snapdragon 662 and Snapdragon 460 processors which are already announced by Qualcomm.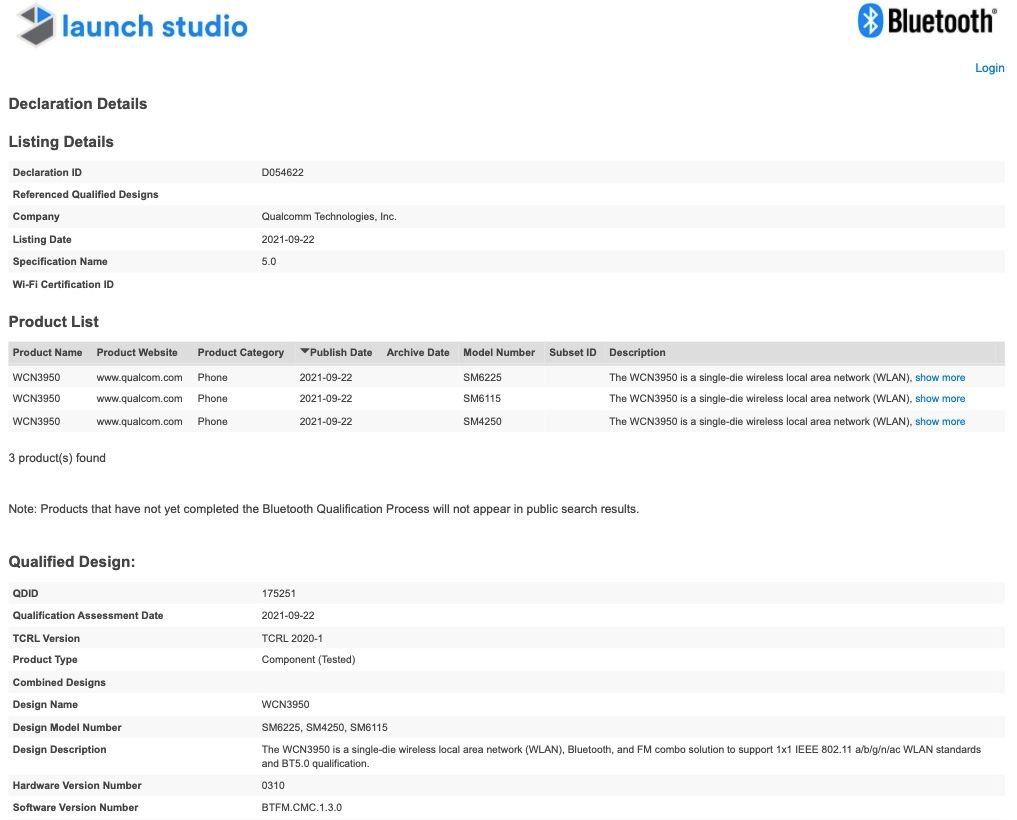 Also Read: Snapdragon 895's Adreno 730 Will be a "Greatly Upgraded GPU", Lenovo Exec Confirms
As mentioned above, along with SM6225, Qualcomm is also prepping up for the launch of the SM6375 SoC. The Qualcomm SM637 has an octa-core CPU and it will come with an integrated 5G modem as per the Winfuture report. It is said that Qualcomm is testing this SoC in four different configurations. The first configuration which Qualcomm appears to be testing has a peak clock speed of 2.1GHz, while the efficiency cores are said to be clocked at 1.8GHz. The other configuration which the company is testing has clock speeds of 2.2GHz, 2.3GHz, and 2.5GHz respectively, while the efficiency cores are said to have a clock speed of 2.0GHz, 2.1GHz, and 2.2GHz. Additionally, the GPU frequency ranges of these four configurations ranges between 800MHz, 940MHz, and 960MHz. It is said that the company is testing one of the configurations with the display having a 144Hz refresh rate. As of now the launch date of the SM6225 and SM6375 is not known yet. However, now at least one of the chipsets has received the Bluetooth SIG certification, we can expect Qualcomm to unveil this new SoC soon.