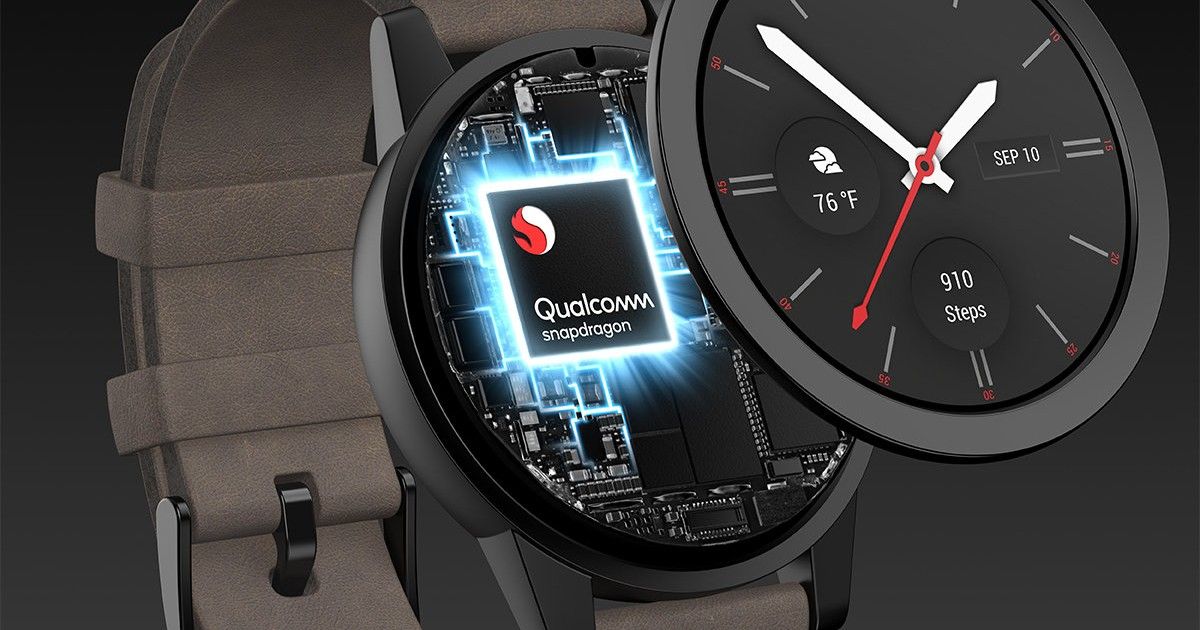 Qualcomm has announced that some time in 2022, the world will wake up to new Qualcomm Snapdragon Wear processors. While that's not particularly startling, what makes this announcement significant is that it is around this time that the new, revamped version of Wear OS by Google and Samsung should premiere around the world. The announcement, therefore, hints at an upcoming Qualcomm Snapdragon Wear chip that would be an upgrade from the present SD Wear 4100, and offer ample new abilities in order to match the credentials of the new wearable operating system.
In a press release, Pankaj Kedia, senior director and global head of smart wearables at Qualcomm, said, "Our Snapdragon Wear platforms are driving the industry, powering smartwatches for kids, seniors, and adults and smart trackers for pets and accessories. We are significantly growing our investments in leading edge ground-up silicon, platforms, and technologies and plan to roll out new Snapdragon Wear platforms across segments over the next year to meet our long-term vision."
Alongside the announcement for new wearable chips next year, Qualcomm also announced the Wearables Ecosystem Accelerator Programme. The latter, according to the company, will bring together a full stack of stakeholders in the wearable industry, which according to them include "device manufacturers (ODMs), service providers, platform players, independent hardware and software vendors (IHVs and ISVs), and system integrators." This programme, Qualcomm will hope, will help produce better budget watches and develop more applications of wearables for more users globally.
In terms of numbers, the company claims that it has shipped over 40 million units of Qualcomm Snapdragon Wear chips in the past five years, spread across about 75 manufacturers and 250 products. That, however, isn't a particularly tall number — last year, IDC data claimed that Apple shipped over 21 million Apple Watch units around the world in the first three months of 2020 alone. That's more than half the number of devices Qualcomm managed to contribute to in five years, which is 20x longer than what Apple took.
The numbers hold testament to the fact that Wear OS wearables have, by far, been underwhelming. Google clearly realised it too, and we now play a waiting game to see what the future of wearables look like once Google and Samsung reveal what they have to offer. There is no additional information in the market yet about the upcoming Qualcomm Snapdragon Wear chip, but it will be interesting to see how different it manages to be in comparison to what Qualcomm already offers.